10G 1550nm SM X2 ER Transceiver SPT-X2-ER
10G 1550nm SM X2 ER Transceiver SPT-X2-ER
Features
X2 MSA Compliant
70-PIN connector
SC duplex receptacle package
XAUI 4x3.125Gb/s and TX/RX 10Gb/s data rate
Cooled EA-DFB/PIN-PD
Power supply: +5.0 V, +3.3 V, APS:+1.2 V
Power Dissipation 4W Maximum
0ºC to 70ºC Operating Case Temperature
Digital Diagnostic Monitoring
Management and control with MDIO 2-wire bus
XAUI electrical interface 4 x 3.125 Gb/s Ethernet
≤40km ER(Extended Range)10GBE
RoHS compliant and lead free
Applications
10 Gb/s Ethernet transmission systems
Absolute Maximum Ratings
| | | | | |
| --- | --- | --- | --- | --- |
| Parameter | Symbol | Min | Max | Unit |
| Supply Voltage+5V | Vcc5 |   | 6.0 | V |
| Supply Voltage_3.3V | Vcc3 |   | 4 | V |
| Supply Voltage APS | Vaps |   | 2 | V |
| Storage Temperature | Tst | -20 | 85 | ºC |
| Optical Input Received Power | PIN | - | -1 | dBm |
Operating Conditions
| | | | | | |
| --- | --- | --- | --- | --- | --- |
| Parameter | Symbol | Min | Typical | Max | Unit |
| Operating Case temperature | Tca | 0 | - | 70 | ºC |
| Supply Voltage+5V | Vcc5 | 4.75 | 5 | 5.25 | V |
| Supply Current+5V | Icc5 |   |   | 500 | mA |
| Supply Voltage_3.3V | VCC3 | 3.14 | 3.3 | 3.47 | V |
| Supply Current+3.3V | Icc3 |   |   | 1000 | mA |
| Supply Voltage APS | Vaps | 1.14 | 1.2 | 1.26 | V |
| Supply Current APS | Iaps |   |   | 1100 | mA |
| Module Power Dissipation | Pm | - |   | 4 | W |
Transmitter Specifications – Optical
Parameter

Symbol

Min

Typical

Max

Unit

Center Wavelength

lc

1530

 

1565

pm

Optical Transmit Power

Po

-1

 

2

dBm

Optical Transmit Power (disabled)

Ptx-dis

-

-

-40

dBm

Extinction Ratio

ER

9

 

-

dB

Side Mode Suppression Ratio

SMSR

30

-

-

dB

Eye Mask

IEEE 802.3ae Compliant
Transmitter Specifications – Electrical
| | | | | | |
| --- | --- | --- | --- | --- | --- |
| Parameter | Symbol | Min | Typical | Max | Unit |
| Data Rate (TXLINE0-3) | TX-xaui | - | 3125 | - | Mbps |
| Differential impedance | Zo | 80 | 100 | 120 | Ω |
| Differential Input Amplitude | Vin P-P | 160 | - | 2000 | mVpp |
| Input Rise/Fall | TR / TF | 60 | - | 130 | ps |
| Differential Impedance of Zin | Zin | - | 100 | - | ohm |
Receiver Specifications – Optical
| | | | | | |
| --- | --- | --- | --- | --- | --- |
| Parameter | Symbol | Min | Typical | Max | Unit |
| Received power | Rpo | -11.7 | - | -3 | dBm |
| Maximum Input Power | RX-overload | -3 | - | - | dBm |
| Input Operating Wavelength | λ | 1260 | - | 1565 | nm |
| Reflectance | Rrx | - | - | -27 | dB |
Receiver Specifications – Electrical
| | | | | | |
| --- | --- | --- | --- | --- | --- |
| Parameter | Symbol | Min | Typical | Max | Unit |
| Data Rate (TXLINE0-3) | RX-xaui |   | 3125 |   | Mbps |
| Supply Voltage | VccRX | 3.13 | 3.3 | 3.47 | V |
| Differential Output Amplitude | Vout P-P | 800 | - | 1600 | mV |
| Rise/Fall Time | Tr / Tf | 50 | - | 90 | ps |
| Differential Impedance of Zout | Zout | - | 100 | - | ohm |
Signal Specifications – Electrical
Parameter

Symbol

Min

Typ

Max

Units

1.2 V CMOS

Input High Voltage

VIL(MAX)

-

-

0.36

V

Input Low Voltage

VIH(MIN)

0.84

-

1.25

V

Capacitance

 

-

-

320

pF

Pull Up Resistance

Rpull

10k

-

22k

ohm

MDIO I/O

Output Low Voltage

VOL

-0.3

-

0.2

V

Output Low Current

IOL

-

-

4

mA

Input High Voltage

VIH

0.84

-

1.5

V

Input Low Voltage

VIL

-0.3

-

0.36

V

Pull-up Supply Voltage

VPULL

1.14

1.2

1.26

 

Input Capacitance

CIN

-

-

10

Pf

Load Capacitance

CLOD

-

-

470

Pf

External Pull-up Resistance

EPULL

200

-

-

Ohm
Pin Definitions
Pin No

Name

Dir

Function

Notes

1

GND

 

Electrical Ground

1

2

GND

 

Electrical Ground

1

3

GND

 

Electrical Ground

1

4

5.0V

 

Power

2

5

3.3V

 

Power

2

6

3.3V

 

Power

2

7

APS =1.2V

 

Adaptive Power Supply

2

8

APS =1.2V

 

Adaptive Power Supply

2

9

LASI

 

Open Drain Compatible

10K-22K pull up on host.

Logic High: Normal Operation

Logic Low: LASI Asserted

4

10

RESET

I

Open Drain compatible.

10-22K pull-up on transceiver

Logic high = Normal operation

Logic low = Reset

Minimum reset assert time 1 ms

4

11

VEND SPECIFIC

 

Vendor Specific Pin.

Leave unconnected when not in use.

8

12

TX ON/OFF

I

Open Drain compatible.

10-22K pull-up on transceiver

Logic high = Transmitter On (capable)

Logic low = Transmitter Off (always)

4

13

RESERVED

 

Reserved

4

14

MOD DETECT

O

Pulled low inside module through 1k

 

15

VEND SPECIFIC

 

Vendor Specific Pin.

Leave unconnected when not in use.

8

16

VEND SPECIFIC

 

Vendor Specific Pin.

Leave unconnected when not in use.

8

17

MDIO

I/O

Management Data IO

4, 5

18

MDC

I

Management Data Clock

4, 5

19

PRTAD4

I

Port Address Bit 4 (Low = 0)

4

20

PRTAD3

I

Port Address Bit 3 (Low = 0)

4

21

PRTAD2

I

Port Address Bit 2 (Low = 0)

4

22

PRTAD1

I

Port Address Bit 1 (Low = 0)

4

23

PRTAD0

I

Port Address Bit 0 (Low = 0)

4

24

VEND SPECIFIC

 

Vendor Specific Pin.

Leave unconnected when not in use.

8

25

APS SET

 

Feedback input for APS

 

26

RESERVED

 

Reserved for Avalanche Photodiode use.

8

27

APS SENSE

 

APS Sense Connection

 

28

APS =1.2V

 

Adaptive Power Supply

2

29

APS =1.2V

 

Adaptive Power Supply

2

30

3.3V

 

Power

2

31

3.3V

 

Power

2

32

5.0V

 

Power

2

33

GND

 

Electrical Ground

1

34

GND

 

Electrical Ground

1

35

GND

 

Electrical Ground

1

36

GND

 

Electrical Ground

1

37

GND

 

Electrical Ground

1

38

RESERVED

 

Reserved

 

39

RESERVED

 

Reserved

 

40

GND

 

Electrical Ground

1

41

RX LANE0+

O

Module XAUI Output Lane 0+

7

42

RX LANE0-

O

Module XAUI Output Lane 0-

7

43

GND

 

Electrical Ground

1

44

RX LANE1+

O

Module XAUI Output Lane 1+

7

45

RX LANE1-

O

Module XAUI Output Lane 1-

7

46

GND

 

Electrical Ground

1

47

RX LANE2+

O

Module XAUI Output Lane 2+

7

48

RX LANE2-

O

Module XAUI Output Lane 2-

7

49

GND

 

Electrical Ground

1

50

RX LANE3+

O

Module XAUI Output Lane 3+

7

51

RX LANE3-

O

Module XAUI Output Lane 3-

7

52

GND

 

Electrical Ground

1

53

GND

 

Electrical Ground

1

54

GND

 

Electrical Ground

1

55

TX LANE0+

I

Module XAUI Input Lane 0+

7

56

TX LANE0-

I

Module XAUI Input Lane 0-

7

57

GND

 

Electrical Ground

1

58

TX LANE1+

I

Module XAUI Input Lane 1+

7

59

TX LANE1-

I

Module XAUI Input Lane 1-

7

60

GND

 

Electrical Ground

1

61

TX LANE2+

I

Module XAUI Input Lane 2+

7

62

TX LANE2-

I

Module XAUI Input Lane 2-

7

63

GND

 

Electrical Ground

1

64

TX LANE3+

I

Module XAUI Input Lane 3+

7

65

TX LANE3-

I

Module XAUI Input Lane 3-

7

66

GND

 

Electrical Ground

1

67

RESERVED

 

Reserved

 

68

RESERVED

 

Reserved

 

69

GND

 

Electrical Ground

1

70

GND

 

Electrical Ground

1
Notes:
1) Ground connections are common for TX and RX.
2) All connector contacts are rated at 0.5A nominal.
4) 1.2V CMOS compatible.
5) MDIO and MDC timing must comply with IEEE802.3ae, Clause 45.3
7) XAUI output characteristics should comply with IEEE802.3ae Clause 47.
8) Transceivers will be MSA compliant when no signals are present on the vendor specific pins.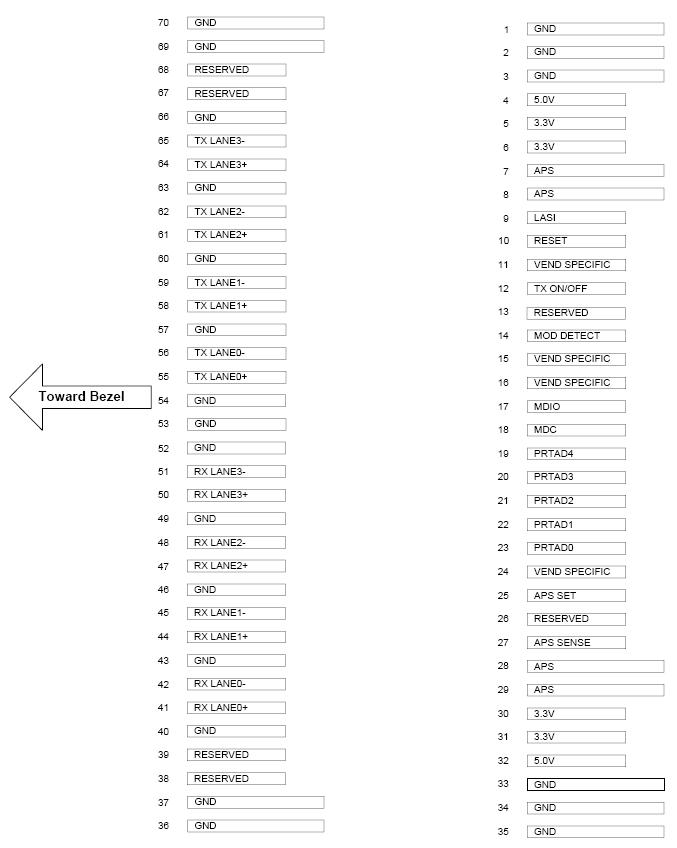 Figure1.Electrical Pin-out Details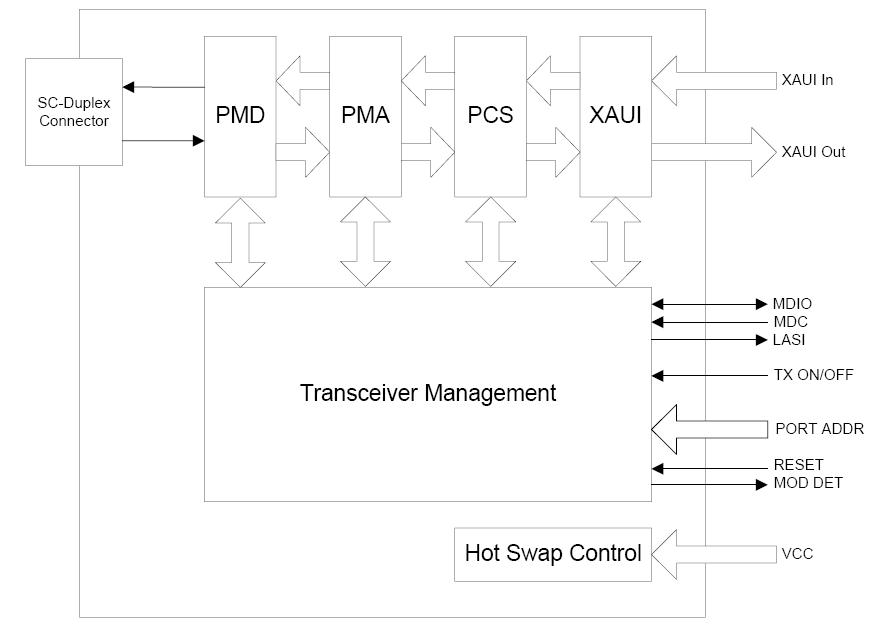 Figure2. Functional Diagram of Typical X2 Style Transceiver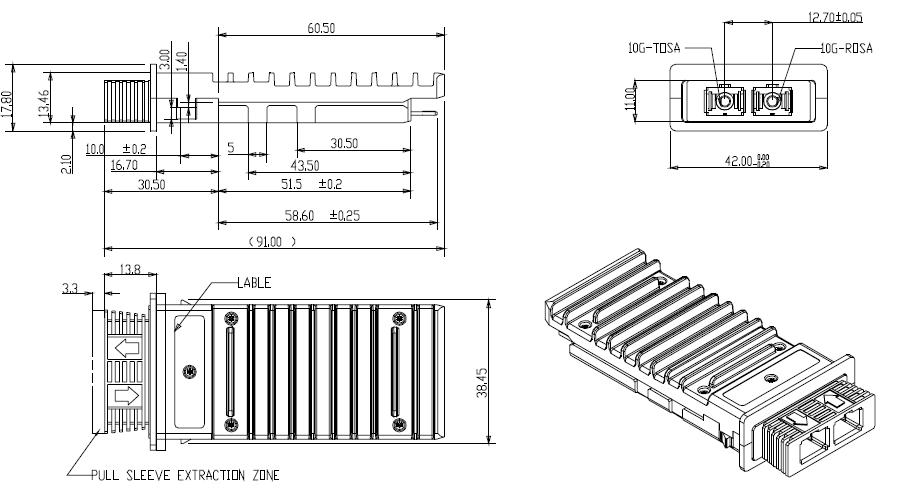 Dimensions in mm
Figure3. Mechanical Dimensions
Ordering information
| | |
| --- | --- |
| Part Number | Product Description |
| SPT-X2-ER | X2, 40km(ER), 0ºC ~ 70ºC, Cooled EA-DFB/PIN-PD |
E-mail: sales@sopto.com
Web : http://www.sopto.com