DWDM X2
SOPTO DWDM X2 Model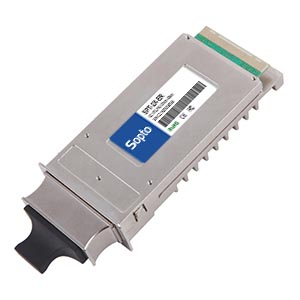 Product Impression:

Manufacturer: SOPTO

Color: Sliver

Material: Metal

Weight: 0.02kg

Packing Quantity: 200pcs, 400pcs, 600pcs

Package Type: DWDM X2

Data Rate: 10G

Wavelength: 1260nm~1600nm

Fiber Types: 50/125µm MMF, 62.5/125µm SMF

Fiber Connector Type: Duplex SC

Transmission Mode: Half duplex or full duplex

Transmission Distance: 40km, 80km

Laser Type: cooled EML laser

Extinction Ratio: 10~17dB

Storage Temperature: -40~85°C

Operating Case Temperature: Standard: 0~70°C; Industrial: -40~85°C

Operating Humidity: 0%~90% RH no condensing

Storage Humidity: 5%~90% RH no condensing

Saturated Optical Power: -3dBm

Average Output Power: -20~ -14dBm

Receiver Sensitivity: -14.1~ 11.3dBm

Supply Current: <1000mA

Power Supply: +5V/+3.3V single power supply

Power Consumption: <4W

DDM Function: With or without both available

Number of Times of Hot-Pluggable:

Compatible Brands: Cisco, Finisar, HP, Alctel-Lucent, Juniper, Noterl…

Application: 10 Gb/s Ethernet transmission systems
Performance Feature:
Wavelength selectable to C-band and L-band ITU-T grid wavelengths

Suitable for use in 100GHz channel spacing DWDM systems

DWDM X2 MSA Compliant

Diagnostic Performance Monitoring of module temperature, supply voltage, laser bias current, transmit optical power, receive optical power, laser temperature and TEC current

Extended link budget with APD receiver technology

OC48/STM-16 Long Reach 80km (1600 ps/nm),120km (2400 ps/nm) Versions

XAUI electrical interface 4 x 3.125Gb/s Ethernet

RoHS compliant and lead free
DWDM X2 Transceiver Overview
DWDM X2 transceiver complies with the X2 MSA and supports the standard 10 Gigabit Ethernet protocols over 80km transmission distance. DWDM X2 module operates at Dense Wavelength Division Multiplexing (DWDM) wavelengths (C/L-band).
DWDM X2 transceiver is fully compliant to IEEE 802.3ae standard for Ethernet making it ideally suited for 10GbE applications. The 10GBASE DWDM X2 modules operate at DWDM wavelengths and fulfills ITU G.692 and G.694.1.
DWDM X2 10G C/L-Band 40km and DWDM X2 10G C/L-Band 80km are typical DWDM X2 modules we supply.
Buy high quality Cisco Compatible DWDM-X2-59.79 Transceiver from China Supplier with low price and fast shipping。
Quick responses to anything asked. I would not hesitate to buy from sopto again.
12/10/2016
Good value. Quick shipping.
6/13/2015
I would purchase this product again. The is nice
9/1/2013