SC fast connector
Product Impression:
Manufacturer: SOPTO

Latest Price: Contact online customer service NOW!

Cable Scope: 3.0 x 2.0 mm Bow-type Drop Cable

Fiber Diameter: 125μm (652 & 657 )

Coating Diameter: 250μm

Mode: SM

Operation Time: about 15s (exclude fiber presetting)

Insertion Loss: ≤ 0.25dB(1310nm & 1550nm)

Return Loss: ≤ -45dB

Success Rate: >98%

Reusable Times: >10 times

Tensile Strength: >5 N

Tighten Strength of Coating: >10 N

Operating Temperature: -40~+85°C

Storage Temperature: -20~+85°C

Connector Size: 49.5*7*6mm or produced as per client's request

On-line Tensile Strength Test (20 N): IL ≤ 0.3dB

Mechanical Durability(500 times): IL ≤ 0.3dB

Browse the Evaluation: Click here to browse
Performance Feature:
Twin end-face of pre embedded fiber is polised in the factory.

Fiber optics is aligned in V-groove through the ceramic ferrule.

Side cover design provide complete preservation of the matching liquid.

Length of the FTTH cable is controllable

Simple tooling, easy operation, portable style and reusable design.
Applications
Premise/Enterprise Networks

LAN/WAN Connections

Patch Panels

Equipment Termination

FTTx Applications

Field Repair/Replacement

Equipment Test Leads
Note: Part in order to prevail in kind. Please contact customer service before buying.
Quality Certification:
Good Anti-electromagnetic interference (EMI)

Good Electromagnetic compatibility (EMC) which is in accordance with FCC Part15.

Meets ISO9001, TUV, CE, FCC, CAS, UL and RoHS certificates
Factory:
Advanced dust-free workshop

Experienced technicians

Mature production technology

Standard production process
Information you want to know more:
Reachable Continents: Asia, Europe, Oceania, Africa, the Americas

Arrival Date: 5 to 7 days

Selectable Logistics: FedEx, DHL, TNT, UPS or EMS

Payment Methods: L/C, T/T, Western Union, HSBC, Paypal as well as Cash Payment

Warranty: 1-3 years

Discounts, Promotions and Gifts: Please just contact our online customer services or pay attention to our website.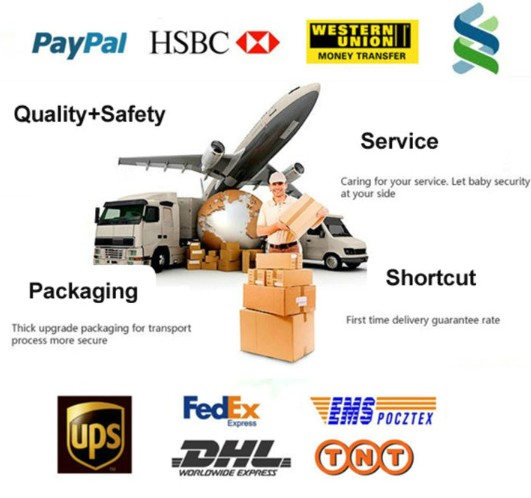 Related Read:
Please pay attention to our SNS pages:
SOPTO SC Fsat Connector Introduction
SOPTO'S FAOC(Field Assembly Optical Connector) enable easy and fast fiber termination in the field. It is ready in less than two minutes without any adhesives or polishing processes. It is possible to reconnect, so can be reduced the defect rate by worker's connection error. No Special assembly tool;No epoxy or polishing required;Fast and easy installation ( within 90 seconds); Can be reconnected in the field;Compatible with both 3mm drop cable and 3x2mm flat fiber cable.
SOPTO SC Fast Connector Installation

1. Arrange for a FAOC to assemble

2. Insert screw cap into optical cable.

3. Strip the coating of optical cable over 40mm.

4.Mark the point of 22mm length on the 900㎛buffer using a rule on the polybag.

5. Strip the coating of 900/250㎛ from the end of 900㎛ to the point of 22mm marked(about 18mm) and clean the fiber using the alcohol and gauze.

6. Cut off the fiber at the length of 13mm using optical fiber cleaver.

7. Insert optical cable into the fiber guide on the boot. when it is checked the bending of cable as above, stop inserting,

8. And maintaining the cable bending with right hand, push the connecting holder forward to the end and fix the fiber.

9. Take the boot cover down, connect the screw cap with boot by turning it and make the coating & strength member (yarn) fix.
Cut the yarn with scissor and arrange it.

10. Turn the protrusion of housing toward the bottom and unite it to the body.
Completion.

A.Pull out the housing and then separate them by turning the screw cap

B. Pull the fiber connecting holder in reverse with procedure 8. And then, pull out the cable and reassemble.
Fits our needs, exactly what I want.
10/21/2016
Excelent Service, I am so happy, I am going to buy more things from you, Best regards.
5/18/2015
i would like to know if you hava st fast connector mm
2/19/2013
i would like to know if you hava st fast connector mm
2/19/2013
This light blue is exactly what I needed .
9/17/2013
Website is easy to use. Plenty of selection and colors available in my size.
9/17/2013
The most cheap one I ever bought.
9/11/2013
Very simple and easy to use.
9/3/2013
This connector works perfectly.
8/26/2013
Since it was very cheap (cheap liars) I am happy.
8/21/2013
Very cheap and works well.
7/18/2013
Just get-it, it's good, fast and cheap... What can you want more?
7/17/2013
It looks good and seems good quality on first view .
7/7/2013