WDM SFP
Product Impression:
Manufacturer: SOPTO
Latest Price: Contact our customer services 

NOW!

Color: Sliver
Material: Metal
Weight:

0.02kg

Packing Quantity:

200pcs, 400pcs, 600pcs

Package Type:

WDM SFP

Data Rate:

155M/622M/1.25G/2.5G/4G

Wavelength:

1310nm/1550nm, 1310nm/1490nm, 1490nm/1550nm

Fiber Types

: 50/62.5µm MMF, 9 /125µm SMF

Fiber Connector Type:

BIDI/SC/LC

Transmission Mode:

Half duplex or full duplex

Transmission Distance:

3km, 20km, 40km, 80km, 120km

Laser Type:

Long-wavelength DFB Laser diode

Extinction Ratio:

8.2~12dB

Storage Temperature:

-40~85°C

Operating Case Temperature:

Standard: 0~70°C; Industrial: -40~85°C

Operating Humidity:

0%~90% RH no condensing

Storage Humidity:

5%~90% RH no condensing

Saturated Optical Power:

-3dBm

Average Output Power:

-5~ 0dBm

Receiver Sensitivity

: <-19dBm

Supply Current:

351~386mA

Power Supply:

+3.3V single power supply

Power Consumption:

<3W

DDM Function:

With or without both available

Number of Times of Hot-Pluggable:

>200

Compatible Brands:

Cisco, Finisar, HP, Alctel-Lucent, Juniper, Noterl…

Application:

1.25Gbps Ethernet Switches and Routers, Fibre Channel, 100Base Fast Ethernet…

Browse the Evaluation: Click here to browse
Performance Feature:
SFP Multi-Source Agreement compliant

Class 1 laser safety standard IEC 825 compliant

Low power dissipation

Support hot-pluggable Metal with lower EMI

Excellent ESD protection

XFP MSA compliant

RoHS Compliant and Lead-Free

Compliant with IEEE 802.3ae

ITU-T G.959, G.691 compliant

GR-253-CORE compliant

SFP MSA package BIDI SC/ LC

+3.3V single power supply
Note: Part in order to prevail in kind. Please contact customer service before buying.
Quality Certification:
Good Anti-electromagnetic interference (EMI)

Good Electromagnetic compatibility (EMC) which is in accordance with FCC Part15.

Meets ISO9001, TUV, CE, FCC, CAS, UL and RoHS certificates
Factory:
Advanced dust-free workshop

Experienced technicians

Mature production technology

Standard production process
Information you want to know more:
Reachable Continents: Asia, Europe, Oceania, Africa, the Americas
Arrival Date: 5 to 7 days
Selectable Logistics: FedEx, DHL, TNT, UPS or EMS
Payment Methods: L/C, T/T, Western Union, HSBC, Paypal as well as Cash Payment
Warranty: 1-3 years
Discounts, Promotions and Gifts: Please just contact our online customer services or pay attention to our website.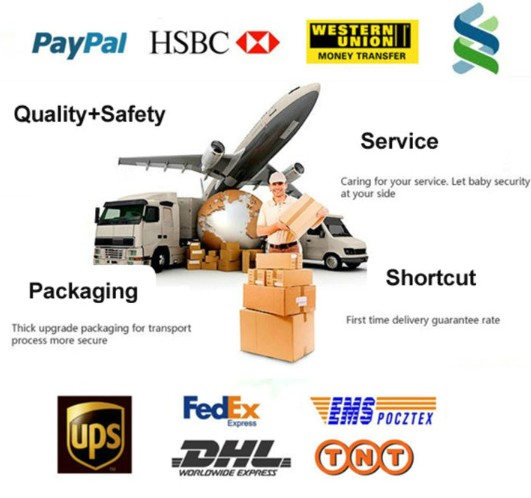 Related Read:
Please pay attention to our SNS pages: 
Description of BIDI SFP Transceiver
Bi-directional (BIDI) Small Form Factor Pluggable (SFP) transceiver module series is specifically designed for the high performance integrated duplex data link over a single optical fiber. These transceiver modules are compliant with the SFP Multisource Agreement (MSA).
With the hot pluggability, these modules offer an easy way to be installed into SFP MSA compliant ports at any time without the interruption of the host equipments operating online.BIDI SFP transceiver module series using a long wavelength DFB laser diode and enable data transmission up to 80km on a single-mode (9/125μm) optical fiber.
Structure feature of BIDI SFP Transceiver
The transmit and receive functions are contained in a SFP 20 pin package with a Duplex LC or SC connector interface. The transmitter incorporates a highly reliable 1310 nm or 1550 nm Laser (FP laser for narrow, Intermediate distance and DFB laser for long distance) and a driver circuit which converts data to light with APC function.
The output power can be disabled via he single TX_Disable pin. Logic LVTTL HIGH level disables the transmitter. The receiver incorporates an efficient InGaAs/InP PIN or APD photodiode receiver converting the light signal into an electrical current which is amplified and regenerated into data.
Application Fields of BIDI SFP Transceiver
FTTH, FTTX, ATM/SONET, SDH, Ethernet, Fiber Channel

High speed I/O bus extension, systems interconnects

Data Communication for SAN and LAN

Routers and switches, computer cluster cross-connect

Industrial control links and media converters
The delivery on this product was fast. Completely Satisfied.
8/29/2013
Item very good, exactly as expected.
9/12/2013
Your products are very quality .
12/9/2013