WDM GBIC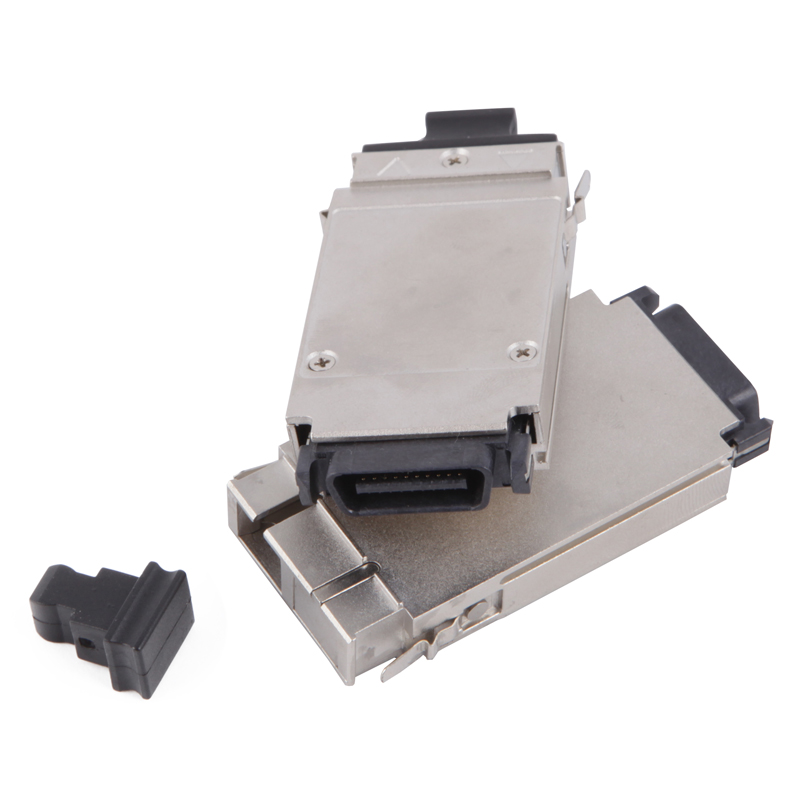 Product Impression:

Manufacturer: SOPTO

Color: Sliver

Material: Metal

Weight: 0.02kg

Packing Quantity: 200pcs, 400pcs, 600pcs

Package Type: WDM GBIC

Data Rate: 1.25G /1.0625G

Wavelength: 1310nm/1490nm/1550nm

Fiber Types: 9/62.5/125µm SMF

Fiber Connector Type: Duplex SC

Transmission Mode: Half duplex or full duplex

Transmission Distance: 20km, 40km, 80

Laser Type: Un-cooled 1310nm FP, 1490nm /1550nm DFB laser transmitter, PIN photodetector

Extinction Ratio: 9~17dB

Storage Temperature: -40~85°C

Operating Case Temperature: Standard: 0~70°C; Industrial: -40~85°C

Operating Humidity: 0%~90% RH no condensing

Storage Humidity: 5%~90% RH no condensing

Saturated Optical Power: 0dBm

Average Output Power: -0~ 0dBm

Receiver Sensitivity: <-23dBm

Supply Current: <300mA

Power Supply: +3.3V/+5V single power supply

Power Consumption: <3.5W

DDM Function: With or without both available

Number of Times of Hot-Pluggable: >200

Compatible Brands: Cisco, Finisar, HP, Alctel-Lucent, Juniper, Noterl…

Application: Switch to Switch interface, Router/Server interface, Switched backplane applications, Other optical transmission systems…
Performance Feature:
Dual data-rate of 1.25Gbps/1.0625Gbps operation

20km to 80km transmission distance with SMF

GBIC Multi-source Package with SC Receptacle

Standard serial ID information compatible with SFF-8053

+3.3V/5Vsingle power supply

RoHS Compliant

Operating case temperature:

Standard: 0 to +70℃

Hot-Pluggable Capability

Compliant with GBIC Specification Rev.5.5

Compliant with IEEE 802.3z Gigabit Ethernet 1000BASE-LX

Compliant with Fiber Channel FC-PH-2 for 100-M5-SN-1 and 100-M6-SN-1
WDM GBIC Transceiver Brief Introduction
WDM GBIC is fully compliant with Gigabit Interface Converter (GBIC) specification SFF-8053, Rev5.5. It meets the requirements of IEEE802.3 Gigabit Ethernet standard and ANSI Fibre Channel specifications, and is very suitable for interconnections in Gigabit Ethernet and Fiber Channel environments.
SOPTO supply WDM GBIC from 20km~80km mainly. Our WDM GBICs are 100% compatible with Cisco, Juniper, Hp, Dell, Alcatel and other brands.
Buy high quality Cisco Compatible 15454-GBIC-SX Transceiver from China Supplier with low price and fast shipping。