How to Convert an Analog Telephone to VoIP Protocol?
SOPTO Special Topic
Certificate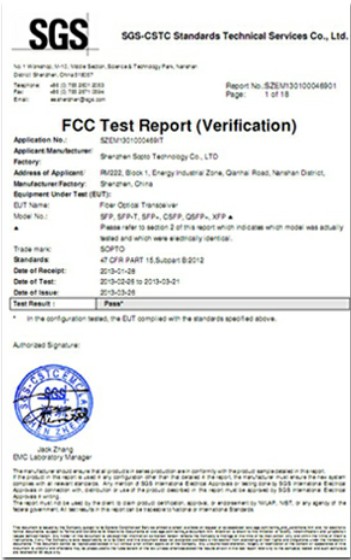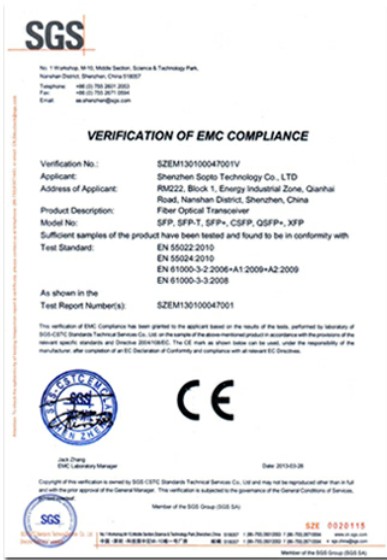 Guarantee
Except products belongs to Bargain Shop section, all products are warranted by SOPTO only to purchasers for resale or for use in business or original equipment manufacturer, against defects in workmanship or materials under normal use (consumables, normal tear and wear excluded) for one year after date of purchase from SOPTO, unless otherwise stated...
Return Policies
Defective products will be accepted for exchange, at our discretion, within 14 days from receipt. Buyer might be requested to return the defective products to SOPTO for verification or authorized service location, as SOPTO designated, shipping costs prepaid. .....
Applications
An Ethernet to Fiber Media Converter can also be used where there is high level of electromagnetic interference or EMI which is a common phenomenon found in industrial plants. This interference can cause corruption of data over copper-based ethernet links. Data transmitted over fiber optic cable however is completely immune to this type of noise. An Ethernet to Fiber Optic Converter therefore enables you to inter-connect your copper-ethernet devices over fiber ensuring optimal data transmission across the plant floor.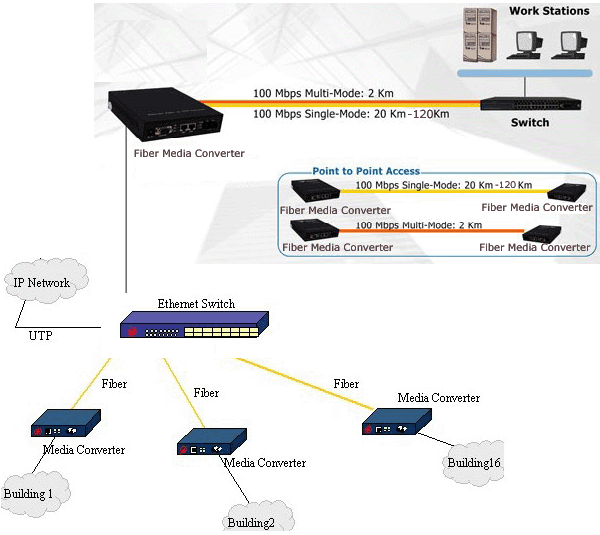 Related Products
Performance Feature
Recommended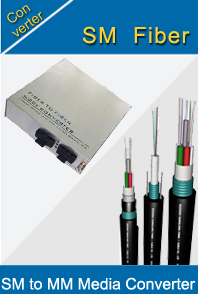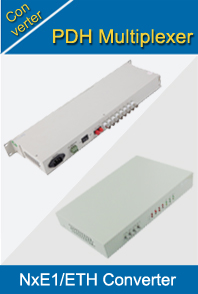 How to Convert an Analog Telephone to VoIP Protocol?
Voice over Internet Protocol, or VoIP, is a method of sending a telephone call over a digital connection. VoIP service is often referred to as broadband or Internet phone service.
In some cases VoIP calls go over the Internet; in others the calls are routed over a private digital network. In both cases the calls circumvent the traditional phone network for most of the journey from the caller to the recipient.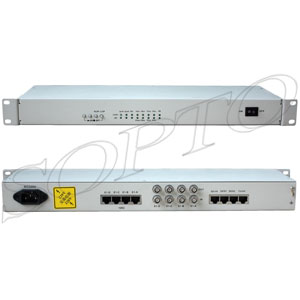 TDMOIP N x E1 Protocol Converter
To use digital VoIP service, you need a digital phone or you need to use a VoIP adapter to link a standard analog touch-tone phone to a VoIP phone service. The adapter converts the analog sound waves transmitted by the old-style phone to digital signals that can be sent over the VoIP service.     
To convert the analog telephone to VoIP Protocol like this:
Select a VoIP phone service provider. A search on an Internet search engine of "VoIP" will yield numerous choices. Note that your current traditional phone company may also offer VoIP services.
Contact the VoIP phone company and request that your current phone number be transferred to the new service. The company will check to see if it can provide phone service to your area code. If it can, it will contact your current phone company to start the process of transferring (or "porting") your current number to its service.
Order a VoIP adapter from your VoIP phone company. The company may also provide a temporary phone number so you can start making calls even before the phone number-porting process is complete. Once the adapter arrives, the conversion process can begin.
Unplug your old phone's modular cable from the phone receptacle in the wall. You will not be using this receptacle for VoIP service.
Attach the VoIP adapter to your Internet connection using an Ethernet cable. If you have digital subscriber line (DSL) or cable modem service, connect the adapter to an available Ethernet socket on the DSL or cable modem.
Connect your old phone's modular cable to the modular phone socket of the VoIP adapter.
Power up the VoIP adapter. In most cases you will need to connect an AC adapter.
Read the adapter's instruction manual for further instructions. In some cases you may need to go to an Internet-connected computer, surf to the VoIP service's website and enter the serial number of the adapter and an activation code. You may also have to locally configure the adapter by entering the IP address of the adapter (usually a number such as 192.168.1.1) into a Web browser and entering your account information in the menu that appears.
Save all configuration information before exiting the Web browser, then pick up the phone handset. If you hear a dial tone, the VoIP adapter is properly configured and you can begin making and receiving calls.
Sopto supply high quality protocol converters like E1 to Fiber Converter, V.35 to ETH Converter and N x E1 to ETH Converter and so on for network protocols conversion. For the newest quotes, please contact a Sopto representative by calling 86-755-36946668, or by sending an email to info@sopto.com. For more info, please browse our website.