Optical Fiber Media Converter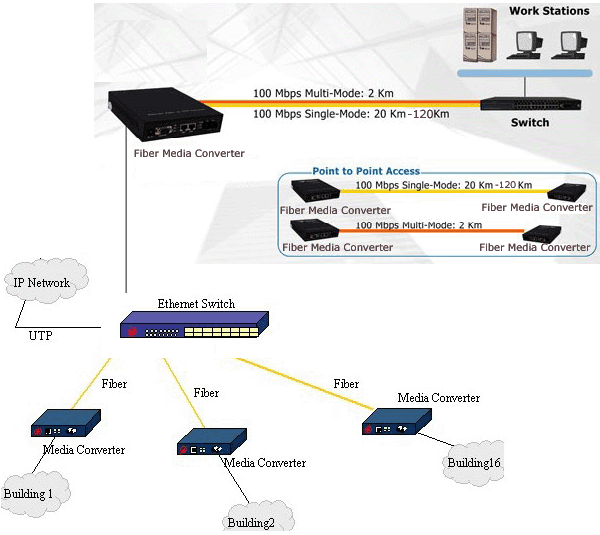 How the optical media converter works? The optical media converter can connect with switches/ Ethernet switches then to access the Internet. Our fiber media converters also support 100M multi-mode and single mode transmission.
For the gigabit application, the Gigabit Fiber Media Converter can convert Optical-Electric Ethernet signals between 10/100/1000M UTP interface (TX) and 1000M optical fiber interface (FX). The traditional 10/100/1000M gigabit Ethernet can be extended to the distance of 100km through optical fiber link.
In addition, we supply various fiber optical media converters for SDH, SONET, 10G fiber channel and 10G Ethernet. For details, please visit this page: