HFC Application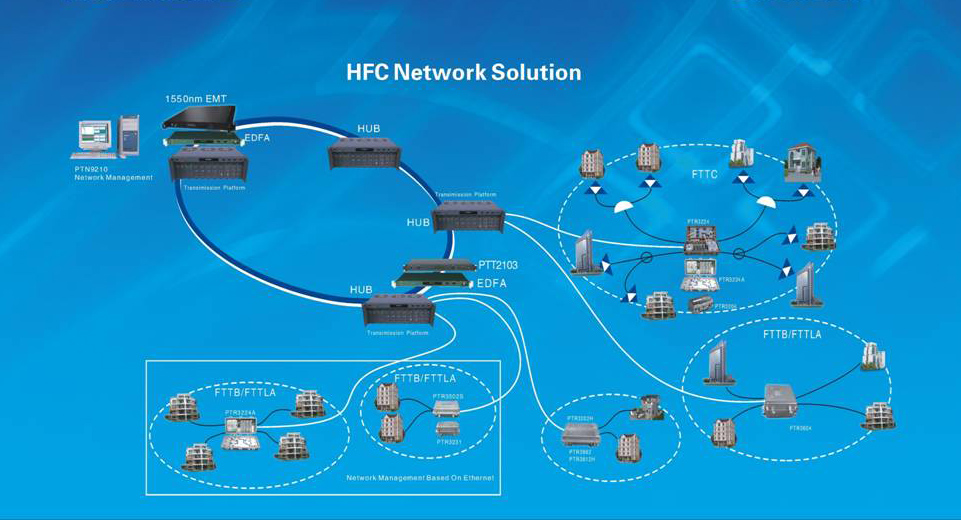 What is the feature of HFC?
The HFC refers to the hybrid
fiber coaxial cable network
, which is an economical and practical integrated digital service broadband access technology. HFC usually consists of fiber-optic lines, coaxial cable, and user wiring branch network.
The program signals, which come from the Cable TV, first changed into the optical signals and then transmitted in the trunk. Then these optical signals will be converted into the electric signals when it reaches to the user area; and finally reaches to the users through the coaxial cables.
The main features of HFC include the large transmission capacity, low transmission loss, good frequency characteristics and the anti- electromagnetic interference.