Fiber to the Home Expansion Application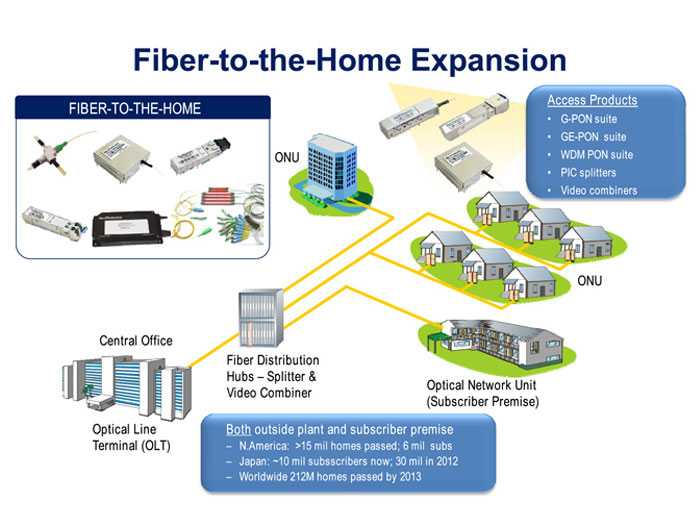 We supply high-performance related products for FTTH application
FTTH brings fiber optics directly to homes/buildings, while a similar technology, fiber-to-the-node (FTTN), brings the fiber optics to a community and then connects the fiber optics to the homes with a traditional copper cable. 
FTTH allows much larger bandwidth and much faster delivery speeds, which are essential for modern "triple-play" deliveries in which access providers offer video, data, and telephony services.
We provide
FTTH solution products
, including fiber closers, outdoor splitter distribution boxes, mechanical splices, fast connectors and others. If you have such requirement, send an email to us.
The related page is: