Active CWDM Application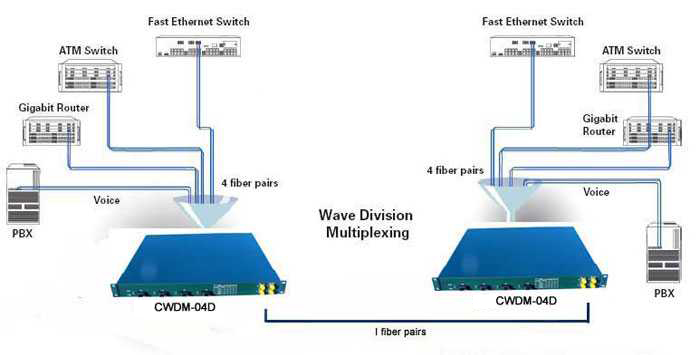 The active CWDM application
With the rapidly growing of Internet IP services, the demand for the transmission line bandwidth is increasing. Although the DWDM technology is the best way to expand the bandwidth capacity of lines, the CWDM technology is better than the DWDM technology not matter in the system cost, performance or the maintainability.
We have developed the CWDM equipment for the G.652, G653 and G.655 fibers. These CWDM equipment are the ideal choice for the growing metropolitan area network. These CWDM devices are also the good choice for the communications operators and large customers to optimize or reform the network.  
What is more, we offer high quality CWDM equipment with many specifications. With these CWDM products, customers are able to connect their fast Ethernet switches, ATM switches, gigabit routers and others.