Passive CWDM Application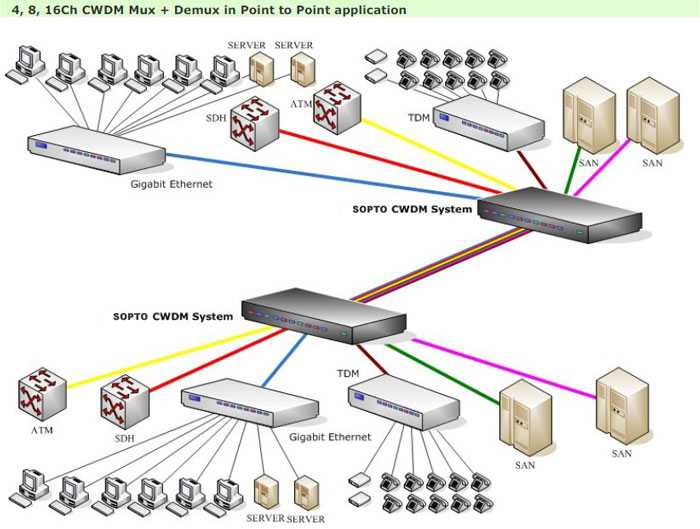 The passive CWDM application. CWDM is a type of optical wavelength management device that are based on proven ultra low-loss thin-film filter (TFF) technology. It features small size, high reliability, high extensibility, simultaneous transmission of multi-wavelength.
CWDM has gained prevalence in multi-wavelength digital transport architectures because it enables the use of very low cost uncooled distributed feedback (DFB) laser transmitters. Moreover, their powering requirements are reduced and reliability is increased.
From this application picture, we know that the CWDM Mux/ Demux systems can be applied to many fields, such as, Gigabit Ethernet, SDH, ATM, servers, TDM and SAN. 
If you are interested in our CWDM Mux/ Demux, welcome to visit this page:
For the quote information, please contact our online customers.