Fiber Tools Application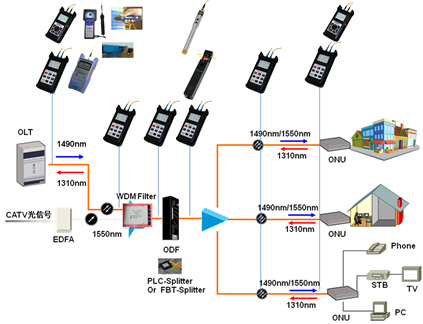 In the optical fiber communication, so many fiber optic tools are needed. For example, an Optical Time Domain Reflectometer (OTDR) is used in fiber optics to measure the time and intensity of the light reflected on an optical fiber. More to the point, it is used as a troubleshooting device to find faults, splices, and bends in fiber optic cables, with an eye toward identifying light loss.
And the PLC splitters are used to distribute or combine optical signals; the ODF is a frame used to provide efficient cable connections between communication facilities. ODFs integrate fiber splicing, storage, and cable connections together in a single unit.
For other fiber optic tools, we recommended you visiting this page: