PDH-Application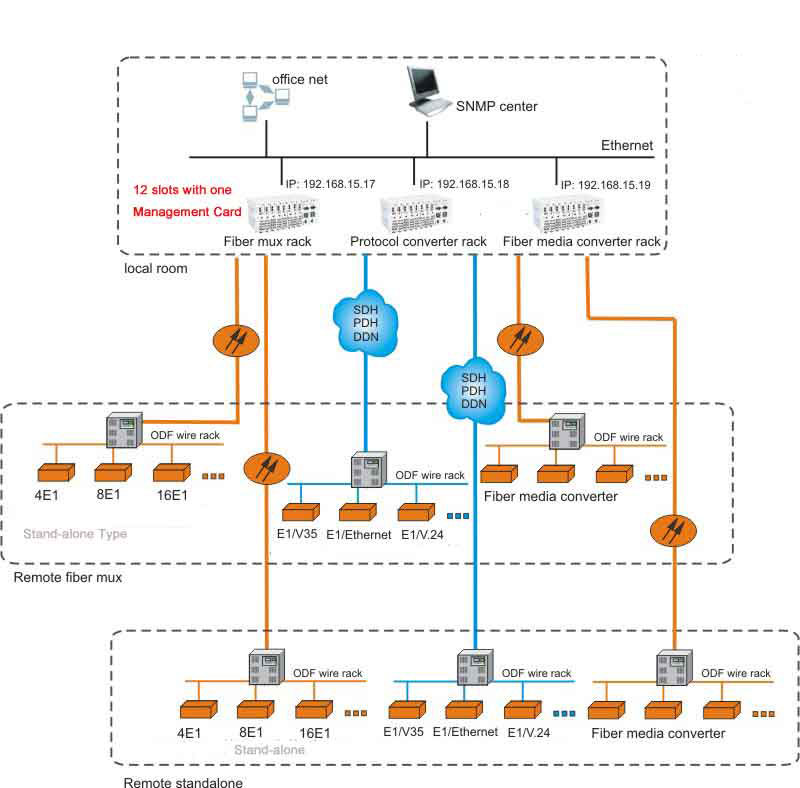 The application of PDH 
The plesiochronous digital hierarchy (PDH) is a technology used in telecommunications networks to transport large quantities of data over digital transport equipment such as fibre optic and microwave radio systems. 
The term plesiochronous is derived from Greek plēsios, meaning near, and chronos, time, and refers to the fact that PDH networks run in a state where different parts of the network are nearly, but not quite perfectly, synchronised.
Through the SDH, PDH and DDN, some fiber optic products, such as, fiber mux racks, protocol converter racks, fiber media converter racks, can be connected to ODF wire racks.
If you are looking for any related products, such as PDH multiplexers, please visit this page: