E1 to Fiber Converter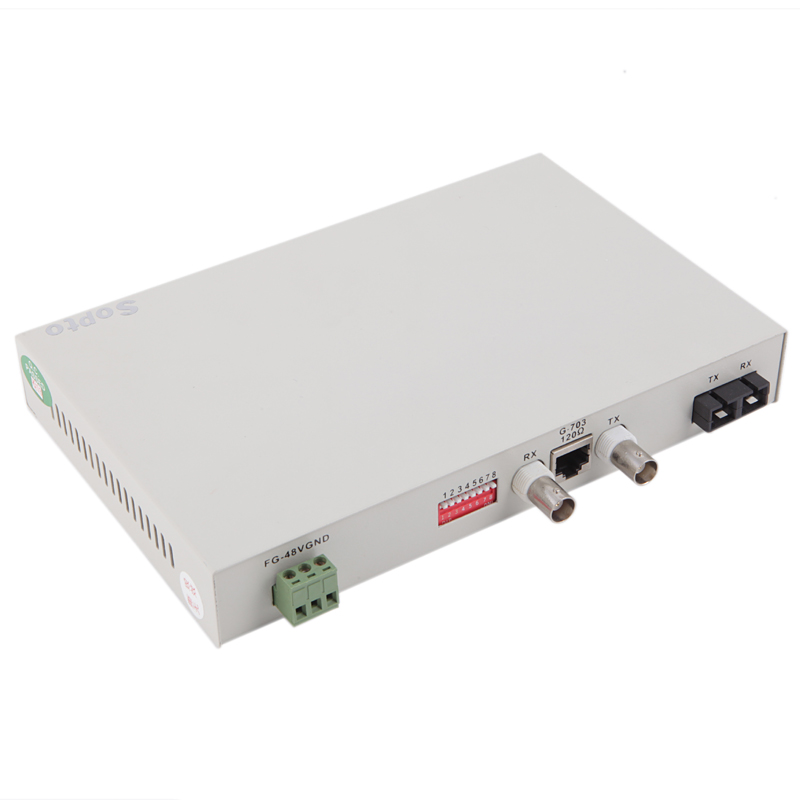 Product Impression:
Manufacturer: SOPTO

Latest Price: Contact our customer services NOW!

Data Rate: 10/100Mbps, 1000Mbps

Wavelength: 850nm/1310nm/1550nm

Fiber Types: Single mode, Multi mode

UTP Cable: UTP category 3, 4, 5, 5e cable

Color: Black/White/Grey or as customized

Fiber Connector Type: FC, SC, ST

Interface Type: RJ45, Fiber

Transmission Mode: Half duplex or full duplex

Transmission Distance: 2km, 20km, 40km, 60km or customer specified

Storage Temperature: -40° ~70°C

Operating Temperature: -5° ~50°C

Operating Humidity: 0%~90% RH no condensing

Storage Humidity: 5%~90% RH no condensing

Dimensions: 483(D) x 175(W) x 44(H) mm

Weight: 1kg(1000g)

Power: 220V or 48V

Power Consumption: <3W

Manageable or Unmanageable: Manageable

Application: Remote LAN Connections, Wireless Network, Optical Sonet / SDH Network

Browse the Evaluation: Click here to browse
Performance Feature:
E1 can support rate N*64k (N=1 to 32)

Multi-mode 2KM, signal-mode 20-100KM

Robust, reliable and professional quality

Highly-accurate clocking and clocking options

Provide both local loopback and remote loopback

Support for multiple different clocks across the fiber

Excellent diagnostics and link performance statistics

Transfer 1 E1 over fiber, framed and unframed E1 optional

E1 interface compatible with ITU-T G.703, G.704 and G.823

LED indicate local status and remote status, easy to understand easy to use

Support Dynamic Ethernet MAC address (4096), having local address filter function

Support pseudo-random code test function, providing convenience for the test of optic fiber line status
Note: Part in order to prevail in kind. Please contact customer service before buying.
Quality Certification:
Good Anti-electromagnetic interference (EMI)

Good Electromagnetic compatibility (EMC) which is in accordance with FCC Part15.

Meets ISO9001, TUV, CE, FCC, CAS, UL and RoHS certificates
Factory:
Advanced dust-free workshop

Experienced technicians

Mature production technology

Standard production process
Information you want to know more:
Reachable Continents: Asia, Europe, Oceania, Africa, the Americas

Arrival Date: 5 to 7 days

Selectable Logistics: FedEx, DHL, TNT,UPS or EMS

Payment Methods: L/C, T/T, Western Union, HSBC, Paypal as well as Cash Payment

Warranty: 1-3 years

Discounts, Promotions and Gifts: Please just contact our online customer services or pay attention to our website.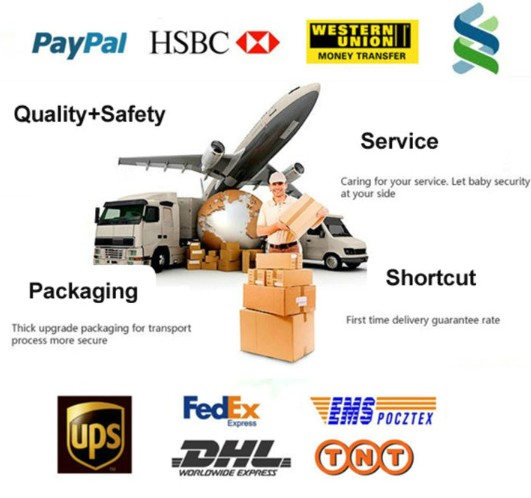 Related Read:
Please pay attention to our SNS pages:
Overview of E1 to Fiber Converters
E1 to Fiber Converter with E1 to Ethernet interface, its interface up to 8E1 or T1 circuit and delivers these clear trunks transparently across a fiber link, its transmission distance up to 2.5 Km at 62.5/125 um fiber, 850nm wavelength up to 12 Km at 62.5/125 um fiber, 1300nm wavelength.
The converts making the E1 electrical signal into optical data stream for transport over single mode or multi-mode fiber optic cables, this fiber optic modem extends the transmission distance up to more than 100Km. in addition, this Terminal offers one channel of asynchronous data channels except 2MBIT/S channels which compatible with ITU-T/G.703.
Typical Application Diagram:

100BASE-FX 1E1 to Fiber Converter Advantages
100BASE-FX 1E1 up to 8E1 converters use reverse multiplexing technology to transmit 10/100Base FX data with bonding multi E1 channels, thus realizing conversion between 1-8 E1 channels and Ethernet FX interface.
It can transmit signals point-to-point from E1 Ethernet FX interface to realize connection between E1 channel and Ethernet FX. Being different from general long-distance bridge, this converter supports flexible configuration of 1 to 8 channels E1 and can detect the number of E1 channel and choose available channel. In the meantime, certain difference of transmitting delay is allowed among E1 channels.
Line rate is 1968Kbit/s for one E1 channel and bandwidth can reach 15744Kbit/s for 8 E1 channels. When used in 10/100Mbps half/full duplex mode, this equipment can be connected with Ethernet switch or hub (integrated circuit machine) to expand transmitting distance and application scope of Ethernet by making full use of large number of E1 channels in current telecommunication network.
It is an excellent solution for connecting Ethernet broadband. This product can be applied in many fields such as connection of LAN and end offices, video ordering (VOD), remote monitor and E1 interface of switches. Sopto Also provide framed E1 signal based on ITU-T G.703 to Optical ETH, and transmit it to exchanger, HUB, router, net bridge or other devices through optical 100M channel (100BASE-FX).
| | |
| --- | --- |
| Part No. | Description |
| SPT-E1-FX | E1/FX or ETH port, SM dual fiber 20km SC/FC connector, E1 Ports: 120Ohm/75Ohm,220V or 48V |
| SPT-FE1-FX | FE1/FX or ETH port, SM dual fiber 20km SC/FC connector, E1 Ports: 120Ohm/75Ohm,220V or 48V |
| SPT-4E1-FX | 4E1/FX or ETH port, SM dual fiber 20km SC/FC connector, E1 Ports: 120Ohm/75Ohm,220V or 48V |
| SPT-8E1-FX | 8E1/FX or ETH port, SM dual fiber 20km SC/FC connector, E1 Ports: 120Ohm/75Ohm,220V or 48V |
never disappointed,and quality help if you need it.
5/11/2016
It worked as expected. I would buy again.
9/2/2013