E1 to V.35 or V.24
Product Impression:
Manufacturer: SOPTO

Latest Price: Contact our customer services NOW!

Data Rate: 10/100Mbps

UTP Cable: UTP category 3, 4, 5, 5e cable

Color: Black/White/Grey or as customized

Interface Type: RJ45, 10/100Base-T, V.35 port

Impedance: 120Ω(balance) 75Ω(unbalance)

Transmission Mode: Half duplex or full duplex

Storage Temperature: -40° ~70°C

Operating Temperature: 0°C ~ 50°C

Operating Humidity: 0%~90% RH no condensing

Storage Humidity: 5%~90% RH no condensing

Dimensions: 210 (W) x 150 (D) x 30(H) mm

Weight: 750g

Power: AC 180 ~ 240V, DC –48V/ DC +24V.

Power Consumption: <3W

Transmission Distance: 2km, 20km, 40km, 60km or customer specified

Application: Remote LAN Connections, Wireless Network, Optical Sonet / SDH Network

Browse the Evaluation: Click here to browse
Performance Feature:
Network manager use SNMP

Power supply: -48V DC or 220V AC optional

Frame mode support PCM30/PCM31

The timing mode can be set to DTE or DCE

Fully compatible with IEEE 802.3 and Ethernet Standards

Standalone and chassis module available, support hot-swap

V.35/V.24 interface can connected with other DCE equipment

10Base-T LAN Interface on RJ-45 connector and MDI/MDI-X auto-crossover

Support remote bandwidth control, and remote loop back under framed mode

Rate distribution for each port is performed by an independent 5-bit switch

Multifunctional all-purpose E1 to V.35 or V.24 and LAN three-in-one multiplexer

Interface rates N×64Kbit/s, N=1-32 to make the bandwidth flexible and frame/unframed also flexible

Veneer structure, small size, light weight, stable and reliable and easy to operation and maintenance

No causticity and impregnate gas, no rising dust, and no strong magnetic field disturbing.

Elaborated circuit design, use full hardware to guarantee the reliability of products

System has strict test and practical validate, Match ITU-T advice V.24, V.35 G.703, G.704 etc.

V.24/ V.35 support plug and play.

V.24/ V.35 interface provide several clock and timing option.

Two row indicator, convenient for monitor remote and local status.

Convert electric between G.703 and V.24 or V.35 interface.

Working clock support internal, external, line clocks

Rack mount: 19 inch standard 4U cabinet
Note: Part in order to prevail in kind. Please contact customer service before buying.
Quality Certification:
Good Anti-electromagnetic interference (EMI)

Good Electromagnetic compatibility (EMC) which is in accordance with FCC Part15.

Meets ISO9001, TUV, CE, FCC, CAS, UL and RoHS certificates
Factory:
Advanced dust-free workshop

Experienced technicians

Mature production technology

Standard production process
Information you want to know more:
Reachable Continents: Asia, Europe, Oceania, Africa, the Americas

Arrival Date: 5 to 7 days

Selectable Logistics: FedEx, DHL, TNT,UPS or EMS

Payment Methods: L/C, T/T, Western Union, HSBC, Paypal as well as Cash Payment

Warranty: 1-3 years

Discounts, Promotions and Gifts: Please just contact our online customer services or pay attention to our website.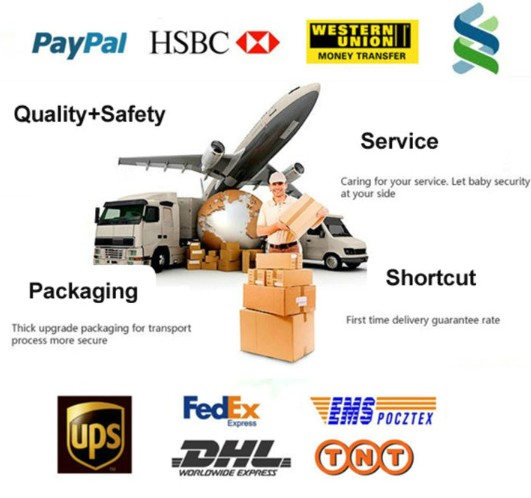 Related Read:
Please pay attention to our SNS pages:
E1 to V.35 or V.24 Converter Description
The E1 to V.35 converter and E1 to V.24 converter use one E1/G.703 to convert to V.35. It can convert successive N*64K (N=1--32) data stream into PCM signal of E1. The data rate is up to 2048Kbps. Placed in E1 frame, data of user just need necessary timeslot. Setting timeslot is continuous and according with rate of data port. The data ports have V.35 and V.24/RS232C which are optional. The ports support external clock and become linking end line.
E1/FE1-V.24/ V.35 converters provide physical conversion between ITU-T G.703 standard E1 or Framed E1 interface and standard V.24/ V.35 interface and offer security and seamless link for communication between different devices with different interfaces. It can take out specified time-slots from G.703 E1 or FE1 to compose V.24/ V.35, the device to transfer data have V.24 or V.35 output. Data interface mode is DCE, can connect with DTE or DCE devices.
Technical specification:
E1 interface:
Coding: HDB3.

E1 Impedance: 75Ω (unbalance) and 120Ω (balance).

Clock: three modes for option.

Jitter tolerance: fine than G.742 and G.823.

Frame structure: framing match G.704, support time-slot.
V.24 / V.35 interface:
Interface Rate: n*64Kbps, n=1~2.

Interface character: match V.24 or V.35.

Connector: DB25 (female).

Interface type: DCE.

Clock: G.703 resume clock, internal clock.
E1 to V.35/V.24 Converter Application Diagram

| | |
| --- | --- |
| Part No. | Description |
| SPT-E1-V.35 | E1/V.35 Protocol Converter E1 Port: 120ohm or 75Ohm, Power supply: 220V or -48V |
| SPT-FE1-V.35/V.24 | FE1/V.35/V.24 Converter, framed E1 Port: 120ohm or 75Ohm, Power Supply: 220V or -48V |
| SPT-64K-V.35/V.24 | 64K/V.35/V.24 Converter,Power Supply: 220V or -48V |
| SPT-FE1-V.35+ETH | FE1/V.35+10BaseT Converter, framed E1 Port: 120ohm or 75Ohm, Power Supply: 220V or -48V |
| SPT-FE1-4V.35/V.24 | FE1/4V.35/V.24 Converter,framed E1 Port: 120ohm or 75Ohm, Power Supply: 220V or -48V |
| SPT-E1-V.24 | E1/V.24 Converter,Power Supply: 220V or -48V |
| SPT-FE1-V.24 | FE1/V.24 Converter,Power Supply: 220V or -48V |
Good. I like it.
4/5/2016
Great prices and reasonable shipping.
3/26/2014
I absolutely recommend the website for your IT needs. Well constructed and a strong tool.
7/5/2013