E1 to N x ETH Converter

Product Impression:
Manufacturer: SOPTO

Latest Price: Contact our customer services NOW!

Data Rate: 10/100Mbps

Wavelength: 850nm/1310/1550nm

Fiber Types: Single mode, Multi-mode

UTP Cable: UTP category 3, 4, 5, 5e cable

Color: White or as customized

Number of ETH Interface: 1ETH/ 2ETH/ 4 ETH

Fiber Connector Type: SC, FC, ST

Fiber cable: 8.3/125, 8.7/125, 9/125 or 10/125

Interface Type: BNC, RJ45, Ethernet Port

Transmission Mode: Half duplex or full duplex

E1 Interface Impedance: 75Ω (unbalance), 120Ω (balance)

Transmission Distance: 2km, 20km, 40km, 60km, 80km, 100km, 120km

Storage Temperature: 0~50°C

Operating Temperature: -20~ +70 °C

Operating Humidity: 0%~90% RH no condensing

Storage Humidity: 5%~90% RH no condensing

Dimensions: 340 (D) x 240 (W) x 55 (H)mm; 9" L x 5.8" W x 1.6" H

Weight: ≤ 1 kg

Power: 220V/ 110V/48V

Power Consumption: <3W

Manageable or Unmanageable: Manageable

Application: Wireless Network, Remote LAN Connections, Optical SONET / SDH Network

Browse the Evaluation: Click here to browse
Performance Feature:
Mini rack or 19 inch rack

Support E1 channel hot plug

Support 10Base-T, 100Base-T

Power supply AC-220V or DC-48V

Provide local E1 loop, remote E1 loop functions

E1 interface uses PCM31 mode, supporting CRC check

Support AUTO-MDIX, straight and crossover auto-adapt

E1 interface main/ slave clock optional in the framing mode

According with IEEE 802.3, 802.3u Ethernet and G.823 protocols

Support E1 channel hot plug, and auto detect available E1 channels

Transparent transmission of Ethernet data through E1 lines at 2048Kbps bandwidth
Note: Part in order to prevail in kind. Please contact customer service before buying.
Quality Certification:
Good Anti-electromagnetic interference (EMI)

Good Electromagnetic compatibility (EMC) which is in accordance with FCC Part15.

Meets ISO9001, TUV, CE, FCC, CAS, UL and RoHS certificates
Factory:
Advanced dust-free workshop

Experienced technicians

Mature production technology

Standard production process
Information you want to know more:
Reachable Continents: Asia, Europe, Oceania, Africa, the Americas

Arrival Date: 5 to 7 days

Selectable Logistics: FedEx, DHL, TNT,UPS or EMS

Payment Methods: L/C, T/T, Western Union, HSBC, Paypal as well as Cash Payment

Warranty: 1-3 years

Discounts, Promotions and Gifts: Please just contact our online customer services or pay attention to our website.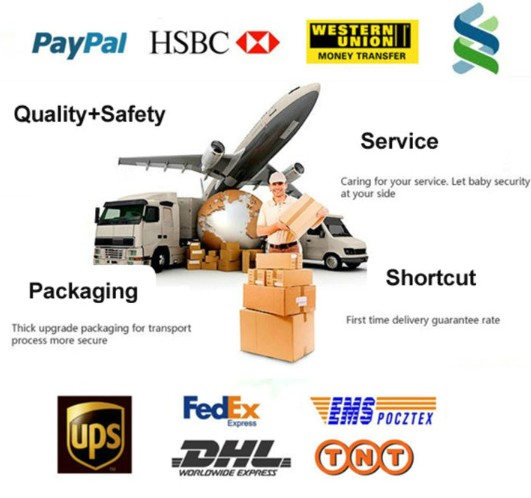 Related Read:
Please pay attention to our SNS pages:
Function of E1 to N x Ethernet converter
The E1 to N x Ethernet converter also as FE1 to Ethernet Bridge, it is mainly accomplished the converting between the Nx100M Ethernet ports and the E1 port. E1 interfaces conforming to ITU-T G.703 and G.704 proposals are provided at the end of WAN, supporting RJ45 and BNC connection modes. The Ethernet is an extended device. The FE1 to Ethernet Bridge realizes interconnection of two Ethernet by using the E1 channel provided by existing networks with low cost.
Features and advantages of N x Ethernet converter
FE1 to Ethernet interface converter adopts telecom line (E1 or E1 transmitting network, such as PDH, SDH, microwave, etc) to extend Ethernet. It converts Ethernet frame structure to E1 frame structure, and recovers E1 frame structure to Ethernet frame structure at the other side, which enables Ethernet data to transmit in telecom network based on E1. Because it effectively used the spare bandwidth of telecom providers, it saves the networking cost and improves the efficiency and can be used immediately.
Application Diagram:

E1 to N x Ethernet converter Package Diagram - What is in the box?
| | |
| --- | --- |
| Part No. | Description |
| SPT-FE1-V.35+ETH | FE1/V.35+10BaseT Converter, framed E1 Port: 120ohm or 75Ohm, Power Supply: 220V or -48V |
| SPT-FE1-4V.35/V.24 | FE1/4V.35/V.24 Converter,framed E1 Port: 120ohm or 75Ohm, Power Supply: 220V or -48V |
| SPT-E1-ETH | E1/10 100BaseT Converter E1 Port: 120ohm or 75Ohm, Power Supply: 220V or -48V support Vlan |
| SPT-E1-ETH-M | E1/10 100BaseT Converter, E1 Port: 120ohm or 75Ohm, Power Supply: 220V or -48V support Vlan, alarm and managable |
| SPT-E1-4ETH | E1/4*10BaseT Converter, E1 Port: 120ohm or 75Ohm, Power Supply: 220V or -48V support Vlan |
| SPT-E1-4ETH-L | E1/4*10BaseT Converter, E1 Port: 120ohm or 75Ohm, Power Supply: 220V or -48V support logical vlan |
| SPT-FE1-ETH | FE1/10BaseT Converter,framed E1 Port: 120ohm or 75Ohm, Power Supply: 220V or -48V support vlan |
| SPT-FE1-ETH-M | FE1/10BaseT Converter, framed E1 Port: 120ohm or 75Ohm, Power Supply: 220V or -48V managable |
| SPT-FE1-4ETH | FE1/4*10BaseT Converter,framed E1 Port: 120ohm or 75Ohm, Power Supply: 220V or -48V support Vlan |
| SPT-FE1-4ETH-L | FE1/4*10BaseT Converter, E1 Port: 120ohm or 75Ohm, Power Supply: 220V or -48V support logical vlan |
| SPT-FE1-2ETH-P | FE1/2*10BaseT Converter, E1 Port: 120ohm or 75Ohm, Power Supply: 220V or -48V support physical vlan |
| SPT-64K-ETH | 64K/10BaseT Converter, Power Supply: 220V or -48V support Vlan |
| SPT-E1-ETH-G | E1/10/100BaseT Converter E1 Port: 120ohm or 75Ohm, Power Supply: 220V or -48V support VLAN GFP |
| SPT-FE1-ETH-G | FE1/10/100BaseT Converter FE1 Port: 120ohm or 75Ohm, Power Supply: 220V or -48V support VLAN GFP |