E1 to RS232 RS422 RS485
Product Impression:
Manufacturer: SOPTO

Latest Price: Contact our customer services NOW!

Data Rate: ≤115.2Kbps auto negotiation

UTP Cable: UTP category 3, 4, 5, 5e cable

Color: Black/White/Grey or as customized

Impedance: 120Ω(balance) 75Ω(unbalance)

Transmission Mode: Half duplex or full duplex

Transmission Distance: >2km

Storage Temperature: -40° ~70°C

Operating Temperature: 0°C ~ 50°C

Operating Humidity: 0%~90% RH no condensing

Storage Humidity: 5%~90% RH no condensing

Interface Type: BNC (75Ω), RJ45 (120Ω), RS232/RS485/RS422

Dimensions: 213(W) x 140(D) x 30(H)mm (Desktop type)

Weight: 750g

Power: AC 220V, DC -48V

Power Consumption: ≤5W

Browse the Evaluation: Click here to browse
Performance Feature:
Comply with G. 703, G. 704 standard

Offer three timepieces: master, outside, slave

Working mode: 2 wire half-duplex, 4 wire full duplex

Support point to point transmission, speed reach 500Kbps

Support line resume clock, local clock and equipment clock

Operate easily and all the setting can be done on the surface

The mode of interface can be connected with DTE or DCE devices

Extend RS-232/485/422 transmission up to 120Km with single-mode

Plug-and-Play (hot-pluggable, data format auto-sensing & self-adjusting)

MDI/MDI-X auto-crossover

Supports flow control CD, DSR, CTS

Complete pseudo-random code testing function

Installing and adjusting more easily

Based on self-copyright IC

Supports 3 wires RS232/RS485/RS422 (TXD, RXD, GND)

Provides 2 kinds loop back: E1 local loop, RS232/RS485/RS422 local loop.

Having pseudo random code test function can used as a 2M Protocol Analyzer.

RS232/RS485/RS422 supports hot plug, can connect with DTE or DCE

RS232/RS485/RS422 channel can transmit RS232/RS485/RS422 asynchronous serial signal with auto-adapt baud rate of 0 to 115200
Note: Part in order to prevail in kind. Please contact customer service before buying.
Quality Certification:
Good Anti-electromagnetic interference (EMI)

Good Electromagnetic compatibility (EMC) which is in accordance with FCC Part15.

Meets ISO9001, TUV, CE, FCC, CAS, UL and RoHS certificates
Factory:
Advanced dust-free workshop

Experienced technicians

Mature production technology

Standard production process
Information you want to know more:
Reachable Continents: Asia, Europe, Oceania, Africa, the Americas

Arrival Date: 5 to 7 days

Selectable Logistics: FedEx, DHL, TNT,UPS or EMS

Payment Methods: L/C, T/T, Western Union, HSBC, Paypal as well as Cash Payment

Warranty: 1-3 years

Discounts, Promotions and Gifts: Please just contact our online customer services or pay attention to our website.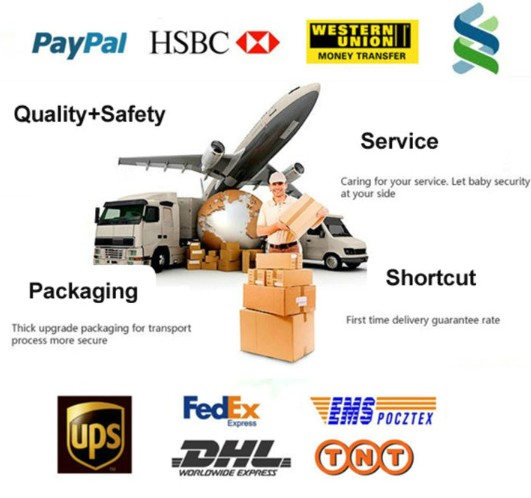 Related Read:
Please pay attention to our SNS pages:
E1 to RS232/RS422/RS485 Converter Introduction
E1 to RS232/RS422/RS485 Converter is conversion equipment between the standard E1 interface and standard RS232/RS422/RS485 interface with ITU-T G.703. It provides safe and seamless connection of communication between different devices with different interfaces. It is usually suitable the bank, electricity and interfering with environment department and system with the special requirement electromagnetically. It can receive synchronous 2.048Mbps data from E1 network. Its interface support 120ohm (RJ-45) and 75ohm (BNC double coaxial).
SOPTO offers a wide variety of E1 to RS232/RS422/RS485 converters to facilitate the connection of devices utilizing different interfaces. They consist of 1E1 interface and 1 or more RS232 or RS422 or RS485 interface which allow you convert E1 to RS232, E1 to RS485 or E1 to RS232/RS485/RS422.
They solve problems like electromagnetic interference and lightning damage as well as the contradictions between the communication distance and the communication rate. RS232/485/422 interface can be optional by dip switch. Serial port supports 0-115.2KBps baud rate auto-negotiation. Unique serial port is for circuit protection, supporting hot-plugging. Data transmission is stable and reliable with integrated light-receiving and transmitting module. Complete surface paste and install craft, grade design, and production-runs with piece-pasting machine.
| | |
| --- | --- |
| Part No. | Description |
| SPT-E1-RS232 | E1/RS232 Converter,Power Supply: 220V or -48V |
| SPT-FE1-RS232 | FE1/RS232 Converter,Power Supply: 220V or -48V |
| SPT-E1-RS485 | E1/RS485 Converter,Power Supply: 220V or -48V |
| SPT-FE1-RS485 | FE1/RS485 Converter,Power Supply: 220V or -48V |
| SPT-E1-4RS232/RS485/RS422 | E1/4*RS232/RS485/RS422 Converter,Power Supply: 220V or -48V |
| SPT-E1-8*RS232/RS485/RS422 | E1/8*RS232/RS485/RS422 Converter,Power Supply: 220V or -48V |
Technical specifications:

E1 interface:
Standard: conform to G.703 standard.

Coding: HDB3

Impedance: 75Ω (unbalance), 120Ω (balance)

Connector: BNC (75Ω), RJ45 (120Ω)

Jitter Performance: According to G.742 and G.823

Clock: internal clock, line clock
RS232/RS485/RS422 interface:
Rate: asynchronous mode: 0 to 115200 bps auto-adapt.

Interface: conform to ITU-T V.24 V.11

Connector: RJ45

Connect mode: DCE
Operation environment:
Voltage: AC180V-265V, DC-48V, DC+24V

Power Consumption: <=5 Watts

Working temperature: 0°C~50°C

Storage temperature: -40°C~+70°C

Humidity: 0~95% non-condensing

No causticity and solvent, dust free, and no strong magnetic interference.
Application of E1 to RS 232/RS422/RS485 Protocol Converter
LAN, WAN

Network manager use SNMP

Optical SONET / SDH Network

Industrial, Course, Traffic controlling
Always a great price & wonderful service.
3/22/2016
Great service and fast shipping. Their prices are very good.
7/11/2015
I want price E1 to rs232 for p to m-p circuit
12/26/2012
Good product at a good price. Shipping is quick enough.
9/26/2013
this is exactly what I wanted. Thanks
7/24/2013