N x E1 to ETH Converter
Product Impression:
Manufacturer: SOPTO

Latest Price: Contact our customer services NOW!

Data Rate: 10/100Mbps

Wavelength: 850nm/1310/1550nm

Fiber Types: Single mode, Multi mode

UTP Cable: UTP category 3, 4, 5, 5e cable

Color: White or as customized

Number of E1 Interface: E1/ 2E1/ 4E1/ 8E1/ 16E1

Fiber Connector Type: SC, FC, ST

Fiber cable: 8.3/125, 8.7/125, 9/125 or 10/125

Interface Type: BNC, RJ45, Fiber Ethernet Port

Transmission Mode: Half duplex or full duplex

E1 Interface Impedance: 75Ω (unbalance), 120Ω (balance)

Transmission Distance: 2km, 20km, 40km, 60km, 80km, 100km, 120km

Storage Temperature: -40~ 70 °C

Operating Temperature: -10~60°C

Operating Humidity: 0%~90% RH no condensing

Storage Humidity: 5%~90% RH no condensing

Dimensions: 340 (D) x 240 (W) x 55 (H)mm; ;9" L x 5.8" W x 1.6" H

Weight: ≤ 1 kg

Power: 220V/ 110V/48V

Power Consumption: <3W

Manageable or Unmanageable: Manageable

Application: Wireless Network, Remote LAN Connections, Optical SONET / SDH Network

Browse the Evaluation: Click here to browse
Performance Feature:
Mini rack or 19 inch rack

According with IEEE 802.3

Support E1 channel hot plug

Support 10Base-T, 100Base-T

Power supply AC-220V or DC-48V

Easy for installation and maintenance

Local and remote loopback supported

Provide local E1 loop, remote E1 loop functions

Support Ethernet exchanger with VLAN function

According with IEEE 802.3, 802.3u Ethernet and G.823 protocols

E1 interface according with ITU-T G.703, G.704 and G.823

Support VLAN, flow control, and self- negotiation; full/semi duplex, 10M/100M optional

Ethernet transmission transparent, support AUTO-MDIX, straight and crossover auto-adapt
Note: Part in order to prevail in kind. Please contact customer service before buying.
Quality Certification:
Good Anti-electromagnetic interference (EMI)

Good Electromagnetic compatibility (EMC) which is in accordance with FCC Part15.

Meets ISO9001, TUV, CE, FCC, CAS, UL and RoHS certificates
Factory:
Advanced dust-free workshop

Experienced technicians

Mature production technology

Standard production process
Information you want to know more:
Reachable Continents: Asia, Europe, Oceania, Africa, the Americas

Arrival Date: 5 to 7 days

Selectable Logistics: FedEx, DHL, TNT,UPS or EMS

Payment Methods: L/C, T/T, Western Union, HSBC, Paypal as well as Cash Payment

Warranty: 1-3 years

Discounts, Promotions and Gifts: Please just contact our online customer services or pay attention to our website.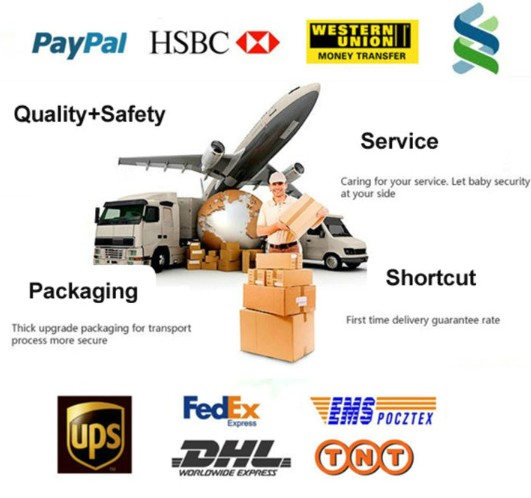 Related Read:
Please pay attention to our SNS pages:
Features and advantages of N x E1 to Ethernet converter
The N x E1 to Ethernet converters maximum transmission capacity up to 16E, it uses reverse multiplexing technology to transmit 10/100BaseT data with bonding multi E1 channels, When used in 10/100Mbps half/full duplex mode, this equipment can be connected with Ethernet switch or hub (integrated circuit machine) to expand transmitting distance and application scope of Ethernet by making full use of large number of E1 channels in current telecommunication network. It can easily to satisfy real-time video, audio, and data transmit.
Typical Application of N x E1 to Ethernet converters

Device networking application - unit's are connected to using 4E1 lines directly to PDH or SDH network, and special interconnection features are possible at SDH level due to GFP-F, VC and LCAS technology support.

Access Server - Two 4E1-4ETH devices are connected via SDH or PDH transmission network interconnection. Using GFP and VC technology get together 1~4E1 and provide 4×2Mbps transmission channel bandwidth used to transport Ethernet services. Transmission channel bandwidth dynamic adjustment using LCAS technology.
"User 1'" and "User 2" can communicate with each other and are able to access to the "Server" , "User 3" and "User 4" can communicate with each other and are able to access to the 'Server', But "User 1" and "User 2" are isolated with "User 3" and "User 4".


| | |
| --- | --- |
| Part No. | Description |
| SPT-4E1-ETH | 4E1/10/100BaseT Converter E1 Port: 120ohm or 75Ohm, Power Supply: 220V or -48V support VLAN |
| SPT-4E1-ETH-G | 4E1/10/100BaseT Converter E1 Port: 120ohm or 75Ohm, Power Supply: 220V or -48V support VLAN GFP |
| SPT-4E1-4ETH | 4E1/4*10/100BaseT Converter E1 Port: 120ohm or 75Ohm, Power Supply: 220V or -48V |
| SPT-8E1-ETH | 8E1/10/100BaseT Converter E1 Port: 120ohm or 75Ohm, Power Supply: 220V or -48V support VLAN |
| SPT-8E1-ETH-G | 8E1/10/100BaseT Converter E1 Port: 120ohm or 75Ohm, Power Supply: 220V or -48V support VLAN GFP |
| SPT-8E1-4ETH | 8E1/4*10/100BaseT Converter E1 Port: 120ohm or 75Ohm, Power Supply: 220V or -48V |
| SPT-16E1-ETH | 16E1/10/100BaseT Converter E1 Port: 120ohm or 75Ohm, Power Supply: 220V or -48V support VLAN |
| SPT-16E1-ETH-G | 16E1/10/100BaseT Converter E1 Port: 120ohm or 75Ohm, Power Supply: 220V or -48V support VLAN GFP |
| SPT-16E1-4ETH | 16E1/4*10/100BaseT Converter E1 Port: 120ohm or 75Ohm, Power Supply: 220V or -48V |