V.35 Fiber Modem

Product Impression:
Manufacturer: SOPTO

Latest Price: Contact our customer services NOW!

Wavelength: 1310nm

Fiber Types: dual fiber/single fiber option

UTP Cable: UTP category 3, 4, 5, 5e cable

Color: Grey/White

Connector: DB-25(Female)

Adapter: DB-25 (Male) to M34 Winchester (Female)

Interface Type: V.35, RJ45, DB25

E1 Interface Impedance: 75Ω (unbalance), 120Ω (balance)

Interface Mode: DCE

Interface Bit Rate: n x 64 Kbps (n=1-32)

Transmission Distance: 100km

Power of Optical Signal Output: –2 ~ -11dBm

Receipt Sensitivity: Better than –36dBm

Storage Temperature: 0~50°C

Operating Temperature: 0~50°C

Operating Humidity: 0%~90% RH no condensing

Storage Humidity: 5%~90% RH no condensing

Dimensions: 220(D)×165 (W)×35(H)mm

Weight: 900 g

Power: 220V /110V/48V

Power Consumption: < 5W

Frame or Unframed: Frame or unframed are both available

Application: PDH, SDH

Browse the Evaluation: Click here to browse
Performance Feature:
Realizes V.35 transmission over fiber

Used in pairs or work with humanity E1 optical modem

Default: dual fiber, single mode, 40km, FC.

Various loop back configuration function, easy to open and test

Modulates a V.35 data signal onto single mode or multiple mode (FOM-V.35)

Offer rich alarm status: optical port missing, optical fiber frame lockout. (FOM-V.35)

Support multiple clock option: master clock, external clock, slave clock (FOM-V.35)
Note: Part in order to prevail in kind. Please contact customer service before buying.
Quality Certification:
Good Anti-electromagnetic interference (EMI)

Good Electromagnetic compatibility (EMC) which is in accordance with FCC Part15.

Meets ISO9001, TUV, CE, FCC, CAS, UL and RoHS certificates
Factory:
Advanced dust-free workshop

Experienced technicians

Mature production technology

Standard production process
Information you want to know more:
Reachable Continents: Asia, Europe, Oceania, Africa, the Americas

Arrival Date: 5 to 7 days

Selectable Logistics: FedEx, DHL, TNT, UPS or EMS

Payment Methods: L/C, T/T, Western Union, HSBC, Paypal as well as Cash Payment

Warranty: 1-3 years

Discounts, Promotions and Gifts: Please just contact our online customer services or pay attention to our website.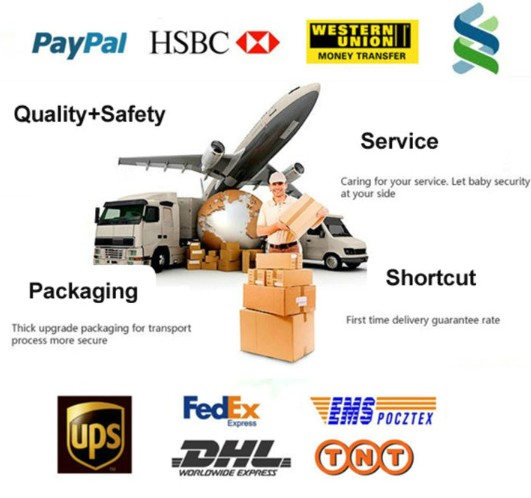 Related Read:
Please pay attention to our SNS pages:
Function of V.35 Fiber Optic Modem
V35 fiber optic modem converts V.35 electrical signal into optical data stream for transport over single mode or multi mode fiber optic cables.
V.35 Fiber Optic Modem provides the user the capability to establish communication between two V.35 interfaces. It establishes a secure, long range data fiber link between computers, routers, multiplexers and other V.35 data communication devices.
At the opposite end of the fiber, the optical stream is converted back into electrical signals of the appropriate interface such as G.703 & V.35. This fiber optic modem extends the transmission distance up to more than 100Km.
Advantages of V.35 fiber optic modem
V.35 fiber optical modem can be connected with E1 fiber modem, Ethernet fiber optical modem and FE1/10BaseT protocol converter

Realize V.35 signal transmitting over fiber in transparent and multi-frame mode, and wideband is 64Kbps~2048Kbps.

Any frame number and position can be set up at random during transmit in multi-frame mode

Easy to install and adapt to signal phase position from DTE equipment

Beneficial to test and own various loop back setting function.

Enable to manage and supervise working in Internet system as well as the situation of the device settings

Realize one line RS232 data transmitting over fiber transmitting in transparent mode with the 4800bps speed rate
The primary application for the V.35 Fiber Optic Modem
The primary application for the V.35 Fiber Optic Modem is to establish point-to-point fiber link at ranges longer than any copper modem can achieve. The clock options are Internal / External /Slave Clock - three clock mode option.
Application Diagram:

| | |
| --- | --- |
| Part No. | Description |
| SPD-V.35-D-20-131AS | V.35 Fiber Modem, SM dual fiber, SC/FC connector 220V or 48V |
| SPD-FV.35-D-20-131AS | FV.35 Fiber Modem, SM dual fiber, SC/FC connector 220V or 48V |
Everything was quick and easy, would definitely buy from them again.
11/3/2016
Quick to ship and worked as expected. Overall good experience.
7/2/2015
Great product,would happily pay for it next time.
8/27/2013
It saves a lot of work and time replacing something that is not broke. I highly recommend it.
8/21/2013
This is so cheap and works so good
7/30/2013