RS422 Fiber Modem

Product Impression:
Manufacturer: SOPTO

Latest Price: Contact our customer services NOW!

Data Rate: Self-adaptive 300pbs~115.2kpbs

Wavelength: 850nm/1310nm/1550nm for option

Fiber Types: Single mode, Multi-mode

UTP Cable: UTP category 3, 4, 5, 5e cable

Color: White/Grey

Form: Standalone or rack-mount

Diameter of Fiber Core: 50~62.5μm for multi-mode

Diameter of Fiber Core: 8.3μm for single mode

Fiber core number: double core/single core for option

Fiber Connector Type: SC/FC

Interface Type: RJ45, Fiber, RS422, DCE

E1 Interface Impedance: 75Ω (unbalance), 120Ω (balance)

Transmission Mode: Half duplex or full duplex

Transmission Distance: 2km, 20km, 40km, 60km or customer specified

Sending Consumption:-9dBm/-5dBm

Receiving Sensitivity: <-36dBm (BER<10-11)

Storage Temperature: -40 °C ~80 °C

Operating Temperature: -40°C ~ 70°C

Operating Humidity: 0%~90% RH no condensing

Storage Humidity: 5%~90% RH no condensing

Dimensions: 140(D) X216 (W)X31(H)mm

Weight: 0.3kg, net weight 0.18kg

Power: 48V/110V/220V

Power Consumption: <5w

Manageable or Unmanageable: Manageable or unmanageable are both available

Application: Point to point applications/ Asynchronous application

Browse the Evaluation: Click here to browse
Performance Feature:
Sturdy compact metal case

Auto sense serial signal rate

Plug and play, Hot-swap function

Self- negotiate without delayed

Duplex data transmission over one fiber

Unique serial port for circuit protection

Supply Point to Point or Daisy Chain connection

LED Status Provide Rapid Indication of Operating Parameters

Supply RS422 interface and can be optional by DIP switch

Compliance with RoHS, ITU-T V.24 V.11 and EIA RS-422 standard

Combination of PDH technology and digital lock loop clock technology
Note: Part in order to prevail in kind. Please contact customer service before buying.
Quality Certification:
Good Anti-electromagnetic interference (EMI)

Good Electromagnetic compatibility (EMC) which is in accordance with FCC Part15.

Meets ISO9001, TUV, CE, FCC, CAS, UL and RoHS certificates
Factory:
Advanced dust-free workshop

Experienced technicians

Mature production technology

Standard production process
Information you want to know more:
Reachable Continents: Asia, Europe, Oceania, Africa, the Americas

Arrival Date: 5 to 7 days

Selectable Logistics: FedEx, DHL, TNT, UPS or EMS

Payment Methods: L/C, T/T, Western Union, HSBC, Paypal as well as Cash Payment

Warranty: 1-3 years

Discounts, Promotions and Gifts: Please just contact our online customer services or pay attention to our website.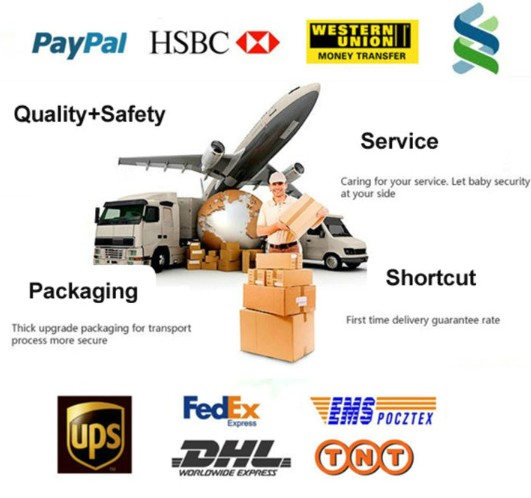 Related Read:
Please pay attention to our SNS pages:
Feature of RS422 Fiber Modem
The RS422 modem is standalone and rack mountable fiber 1 x 422 modems available in a number of different models, with AC or DC power supplies built-in.
The RS-422 is the standard for longer data transmission distances and higher Baud rates compared with RS232 fiber modem. It is RS422 to fiber converter which realizes transmission of the RS422 signal on fiber.
It easily solved the problem of contradiction between communication distance and communication rate of RS422 port. At the same time, it can be widely used in various kinds of situations, and provide fully transparent operation with data, clock, and common control signals automatically multiplexed. The RS422 Fiber Modem is divided into Dual fiber or Single fiber, the dual fiber optical wavelength up to 850/1310nm and single fiber up to 1310/1550nm.
Advantages of RS422 Fiber Modem
It may be applied in point-to-point applications. The RS422 fiber modem is small and easy use. It easily solves the problem of traditional RS422 communication conflict between distance and rate.
Electromagnetic interfere, lightning interfere, improve the reliability, safety, and security of data communication, suitable for industrial control, procedure control, and traffic control, especially for system in bank, electric, and environment which having special requirement for electromagnetic interfere.
Application Diagrams:

The RS-232, RS-422/ RS-485 fiber modem interface of modem and user's devices can be connected with each other via the twisted pair. Modem optical port can be connected to another remote modem optical port with the fiber. When the device is connected correctly and working normally, the corresponding LED indicators will be lit or flashing.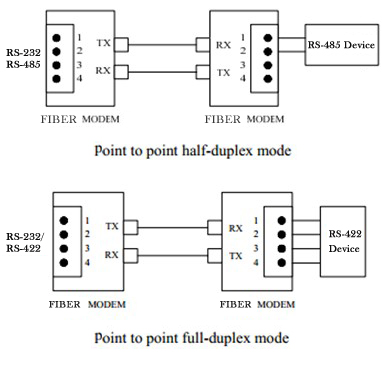 Different electrical standard interface can be mixed use. If RS-232 is selected, the maximum transmission distance is 15meters. If RS-485/422 is selected, the maximum transmission distance is up to 1900 meters. Optical port supports ST, SC, FC and other interfaces.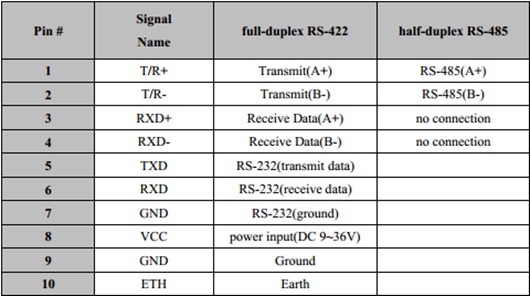 RS-232/RS-485/422 (with the terminal connectors) Terminal Pin Assignment
| | |
| --- | --- |
| Part No. | Description |
| SPD-RS422-D-20-131AS | RS422 Fiber Modem, SM dual fiber,SC/FC connector 220V or 48V |
| SPD-RS232/485/422-D-20-131AS | Optional RS232/485/422 Fiber Modem SM dual fiber,SC/FC connector 220V or 48V |
| SPD-4RS232/485/422-D-20-132AS | Optional 4*RS232/485/422 Fiber Modem SM dual fiber,SC/FC connector 220V or 48V |
| SPD-8RS232/485/422-D-20-133AS | Optional 8*RS232/485/422 Fiber Modem SM dual fiber, SC/FC connector 220V or 48V |
The customer service gave me very prompt response and perfect advice.
8/12/2016
Fast delivery and cheap price. Accurately set all expectations.
5/4/2014
This is a great product for the price.
8/14/2013