STM-1 Fiber Converter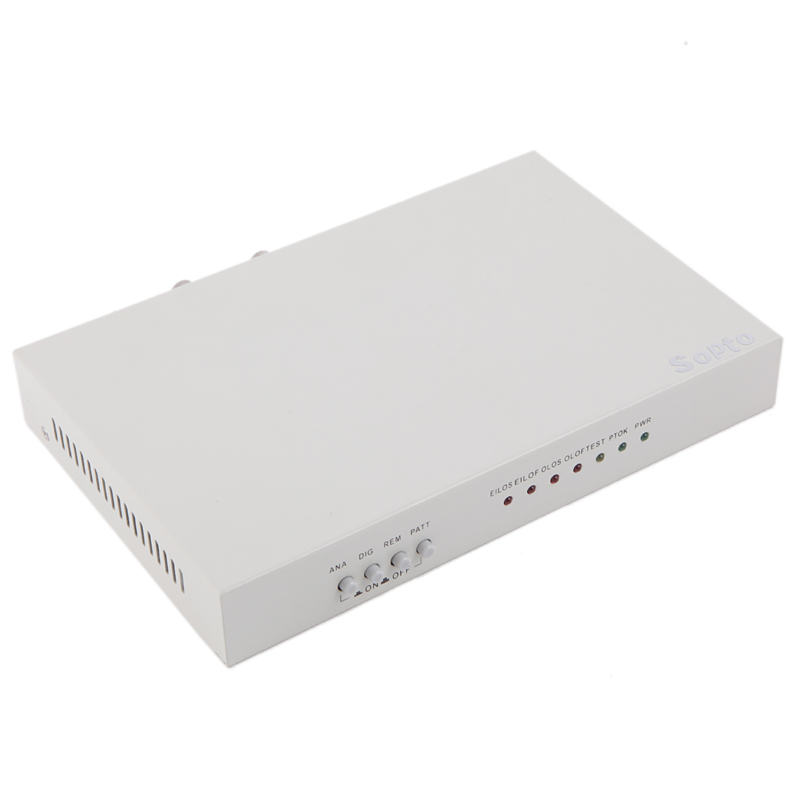 Product Impression:
Manufacturer: SOPTO

Latest Price: Contact our customer services NOW!

Data Rate: 155.52 Mbit/s ± 20 ppm

Wavelength: 850nm/1310nm/1550nm for option

Fiber Types: Single mode, Multi-mode

UTP Cable: UTP category 3, 4, 5, 5e cable

Color: White/Grey

Line Code: CMI

Fiber core number: double core/single core for option

Fiber Connector Type: SC, FC or ST, optional

Interface Type: RJ45, fiber

Electrical Connector: 75 Ohm BNC type

Transmission Mode: Half duplex or full duplex

Transmission Distance: 2km, 20km, 40km, 60km or customer specified

Sending Consumption:-12 dBm (1310nm) / -5 dBm (1550nm)

Receiving Sensitivity: -36 dBm (1310nm) / -38 dBm (1550nm)

Storage Temperature: -40°C ~ 85°C

Operating Temperature: -40°C ~ 70°C

Operating Humidity: 0%~90% RH no condensing

Storage Humidity: 5%~90% RH no condensing

Dimensions: 205(D) X136 (W)X42(H)mm

Weight: 0.3kg, net weight 0.18kg

Power: 48V/110V/220V

Power Consumption: <3W

Manageable or Unmanageable: Manageable or unmanageable are both available

Application: Point to point applications/ Asynchronous application

Browse the Evaluation: Click here to browse
Performance Feature:
Low cost

Connects legacy STM-1/OC-3 electrical equipment to modern fiber equipment

Transparent clear channel operation for unframed or framed signals

Choice of multimode and single mode fiber interfaces

Easy to install & maintain

External alarm relay port

Compact modem style unit, built to European standards

Rack mounting kits for 2 or 18 units available

Quad option available with 4 units in a 1U box

Provide 2 types of loop-back function including Electrical interface loop to remote and Optical interface loop to local

High reliability, comply with ITU-T G.703 and G.957

Single Fiber Bi-Directional is selectable

State-of-the-art design, ensure normal working under different environment.

Suitable for SDH and ATM 155.52 Mbps interface interconnection.

Simple operation and maintenance

Compact design and low power consumption.
Note: Part in order to prevail in kind. Please contact customer service before buying.
Quality Certification:
Good Anti-electromagnetic interference (EMI)

Good Electromagnetic compatibility (EMC) which is in accordance with FCC Part15.

Meets ISO9001, TUV, CE, FCC, CAS, UL and RoHS certificates
Factory:
Advanced dust-free workshop

Experienced technicians

Mature production technology

Standard production process
Information you want to know more:
Reachable Continents: Asia, Europe, Oceania, Africa, the Americas

Arrival Date: 5 to 7 days

Selectable Logistics: FedEx, DHL, TNT, UPS or EMS

Payment Methods: L/C, T/T, Western Union, HSBC, Paypal as well as Cash Payment

Warranty: 1-3 years

Discounts, Promotions and Gifts: Please just contact our online customer services or pay attention to our website.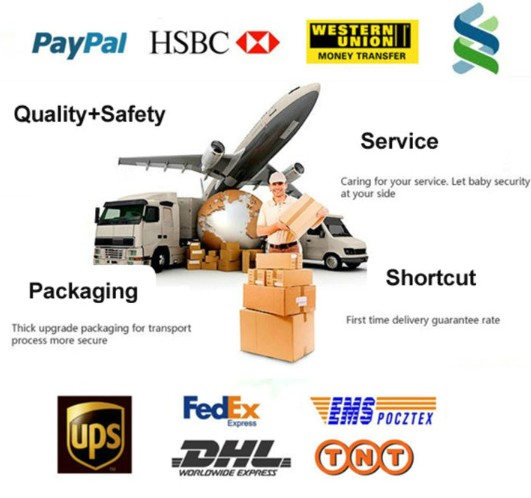 Related Read:
Please pay attention to our SNS pages:
Introduction of STM-1 Fiber Converter
The STM-1 O/E Converter is designed to provide A and B two converters between electrical interface and optical interface of STM-1 signal. The converter features compactness, light weight, low power consumption and high reliability.
The STM-1 O/E Converter operates on 1.31µm lasers, with a typical transmission distance of 40 km over single mode optical fibers. For longer hops, 1.55µm laser sources may be selected.
Exterior power supply, all the functional blocks are integrated on a single PC board, which makes the modem compact and reliable. 220 V AC or -48 V DC power options are available by selecting an appropriate plug-in power unit.
The two converters enclosure is a standard 19" wide 1U metal box, suitable for rack mounting, or as a desk top unit.
Typical application example of STM-1 Fiber Converter
The STM-1 O/E Converter provides two converters between electrical interface and optical interface of STM-1 (155.520Mbit/s) signal of SDH or ATM network. The typical application is given below.

STM-1 fiber connection
Use SC or FC type connectors to connect the STM-1 O/E Converters to the transmission cable. Pay attention to the input and output relationship. Do not bend fiber to sharp angles to prevent damage. Do not look directly into the fiber end or the Tx connector socket for extended time, it may be harmful to the eyes.
Operation and maintenance
When all the connections are down, switch on the Converters. Observe all the alarm LED's for any possible installation errors. Check the output optical power using an optical power meter. The reading should be within specification.
Measure the optical power at the receiver end. Make sure that the power level is between the maximum allowable input power and sensitivity given in the specification. It is preferred to leave a margin of few dB's for stable operation.
All I can say it that they always have it, always fast, never any issues, website is fast and easy....
12/22/2016
Keep up the good work!
5/11/2014
Their service and value are the best.
9/17/2013
This is truly a nice product.
9/12/2013
This worked great,Great product and great price.
8/7/2013