ETH Fiber Modem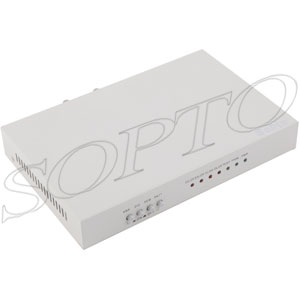 Product Impression:
Manufacturer: SOPTO

Latest Price:

Contact our customer services 

NOW!

Data Rate: 10/100 Mbps
Wavelength: 850nm/1310nm /1550nm
Fiber Types: SM dual fiber, Multi-mode
UTP Cable: UTP category 3, 4, 5, 5e cable
Color: White/Grey
Form: Mini Type or 19 inch
Diameter of Fiber Core:
50/125μm, 62.5/125μm for multi-mode
8/125μm, 9/125μm for single mode
Fiber core number: double core/single core for option
Fiber Connector Type: SC, FC, ST
Interface Type: RJ45, Fiber, ETH, E1
E1 Interface Impedance: 75Ω (unbalance), 120Ω (balance)
Transmission Mode: Half duplex or full duplex
Transmission Distance: 2km, 20km, 40km, 60km,80km, 120km
Sending Consumption:-9dBm (Min) ~-8dBm (Max)
Receiving Sensitivity: -27dBm (Min)
Storage Temperature: -40°C ~ 80°C
Operating Temperature: -10°C ~ 50°C
Operating Humidity: 5%~90% RH no condensing
Storage Humidity: 5%~90% RH no condensing
Dimensions:
Mini Type: 216(W) X 140(D) X 31(H) mm
19 inches: 483(W) X 138(D) X 44(H) mm
Weight: 900g
Power: 48V/110V/220V
Power Consumption: ≤ 5W
Manageable or Unmanageable: Manageable or unmanageable are both available
Application: Point to point applications

Browse the Evaluation:

Click here to browse
Performance Feature:
Fully compatible with IEEE 802.3, IEEE 802.1Q (VLAN) and over long-distance frame transmission

Based on self-copy right IC

Provide 2 types of clock: fiber recovery clock, master clock

Ethernet interface 10M/100M,Ethernet port supports full/half duplex, support VLAN proposal

Support AUTO-MDI-X

Provide loop-function including Fiber local loop back by itself, Ethernet loop back by itself

Ethernet monitor can reset by itself

Has PBRS Code testing function,and could be used as a 2M error code device
Note: Part in order to prevail in kind. Please contact customer service before buying.
Quality Certification:
Good Anti-electromagnetic interference (EMI)

Good Electromagnetic compatibility (EMC) which is in accordance with FCC Part15.

Meets ISO9001, TUV, CE, FCC, CAS, UL and RoHS certificates
Factory:
Advanced dust-free workshop

Experienced technicians

Mature production technology

Standard production process
Information you want to know more:
Reachable Continents: Asia, Europe, Oceania, Africa, the Americas
Arrival Date: 5 to 7 days
Selectable Logistics: FedEx, DHL, TNT, UPS or EMS
Payment Methods: L/C, T/T, Western Union, HSBC, Paypal as well as Cash Payment
Warranty: 1-3 years
Discounts, Promotions and Gifts: Please just contact our online customer services or pay attention to our website.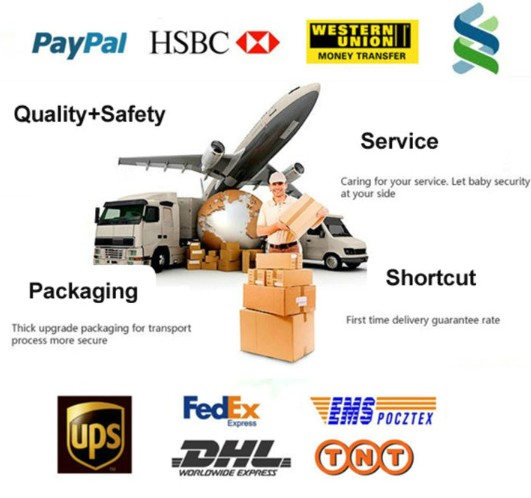 Related Read:
Please pay attention to our SNS pages: 
Summarize of ETH Fiber Modem
Ethernet fiber modem is to modulate Ethernet signal to single or multi-mode fiber. The fiber for transmit data can be used to monitor and control local and remote devices, and no collision will occur, user can chose the type of commonly fiber wavelength and interface. It also can used with E1 fiber optical modem and transmit by ATM or DDN.
Application of ETH Fiber Modem
The ETH Fiber Modems can be used with E1 Fiber Modems and switches to connect two or more host.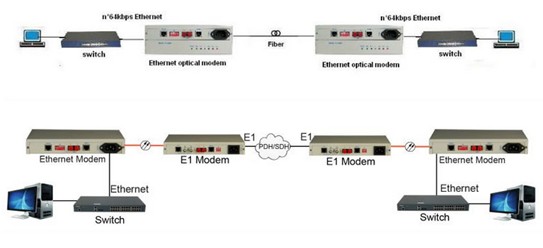 Install the ETH Fiber Modem to the MDI/MDI-X switch
Do the following to install the Ethernet fiber modem to the MDI/MDI-X switch.
The MDI/MDI-X switch enables you to connect the ETH Fiber Modem to different types of network devices by using a standard network patch cable.

To connect the ETH Fiber Modem to a terminal, transceiver or network interface card (NIC), set the switch to the MDI-X (left hand) position. Otherwise, to connect to a hub or switch, set the switch to the MDI (right hand) position.

The modem comes equipped with a shielded RJ45 Jack for Ethernet connections. Connect the Ethernet RJ45 Jack to the appropriate 802.3 compliant network equipment via a standard network patch cable.

Connect the dual fiber ST/SC/FC connectors on the ETH Fiber Modem directly to the 802.3 compliant multi-mode fiber cable equipped with male ST/SC/FC connectors or via 802.3 compliant multi-mode fiber patch cord and corresponding ST/SC/FC fiber wall jacks.

Connect the DC power output side of the power supply adapter to the power jack on the modem.

Connect the AC power side/cord of the power supply adapter to the appropriate AC power source.
Then, the Ethernet Fiber Modem will power up and LED indicators will illuminate once connected to the power source.
| | |
| --- | --- |
| Part No. | Description |
| SPD-ETH-D-20-131AS | ETH Fiber Modem, SM dual fiber,SC/FC connector 220V or 48V |
| SPD-FETH-D-20-131AS | FETH Fiber Modem, SM dual fiber,SC/FC connector 220V or 48V |
| SPD-4ETH-D-20-131AS-L | 4ETH Fiber Modem, support Logical Vlan SM dual fiber,SC/FC connector 220V or 48V |
| SPD-2ETH-D-20-131AS-P | 2ETH Fiber Modem, support physical Vlan SM dual fiber,SC/FC connector 220V or 48V |