1+1 E+E PDH MUX
PDH 1+1 with E+E Fiber Optical Multiplexer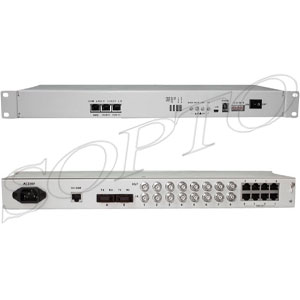 Product Impression:
Manufacturer: SOPTO
Latest Price: Contact our customer services 

NOW!

Data Rate: 10/100Mbps, 1000Mbps
Wavelength: 1310/1550nm
Number of E1:1E1/2E1/4E1/8E1/16E1
E1 Interface: 120ohm or 75ohm
Fiber Types: Single fiber, Dual fiber
UTP Cable: UTP category 5, 5e cable
Color: White/Sliver or as customized
Fiber Connector Type: SC, FC connector
Interface Type: RJ45, E1, Fiber port, ETH port or BNC
Transmission Mode: Half duplex or full duplex
Transmission Distance: SM dual fiber 0-60km or alternative 100km
Storage Temperature: 0 ~ 50°C
Operating Temperature: -20 ~ 70°C
Operating Humidity: 5% ~ 95% RH no condensing
Storage Humidity: 5%~90% RH no condensing
Dimensions: 438(W) x 150(D) x 44(H) mm
Weight: 2000 g
Power: 220V or 110V or 48V power supply or both; AC220
Power Consumption: ≤5W
Manageable or Unmanageable: Manageable
Application: Point-to Point applications
Browse the Evaluation: Click here to browse
Performance Feature:
Based on self -copyright IC

Modular wide dynamic optical detector

The device provides master optical fiber interface and backup optical fiber interface, Dual Optical Port backup function ensures that the work will never break

Ethernet interface rate is 10M/100M, half/full duplex auto- negotiation

Support VLAN

E1 interface comply with G.703, adopts digital clock recovery and smooth phase-lock technology

When optical lose signal, it can detect the remote device is power off or fiber is disconnected, and indicates alarm by LED

The local device can view the remote device working condition

AC 220V, DC-48V, DC24V can be optional

DC-48V/DC24V power supply polarity detection function, Polarity-Free

AN-NM-PDH GUI manager for easy and convenient monitoring and management

Uses standard telephone set as order-wire

Optional of duplex transmission with double fiber or duplex transmission with single fiber type

With NMS can manage/control peer PDH
Note: Part in order to prevail in kind. Please contact customer service before buying.
Quality Certification:
Good Anti-electromagnetic interference (EMI)

Good Electromagnetic compatibility (EMC) which is in accordance with FCC Part15.

Meets ISO9001, TUV, CE, FCC, CAS, UL and RoHS certificates
Factory:
Advanced dust-free workshop

Experienced technicians

Mature production technology

Standard production process
Information you want to know more:
Reachable Continents: Asia, Europe, Oceania, Africa, the Americas
Arrival Date: 5 to 7 days
Selectable Logistics: FedEx, DHL, TNT, UPS or EMS
Payment Methods: L/C, T/T, Western Union, HSBC, Paypal as well as Cash Payment
Warranty: 1-3 years
Discounts, Promotions and Gifts: Please just contact our online customer services or pay attention to our website.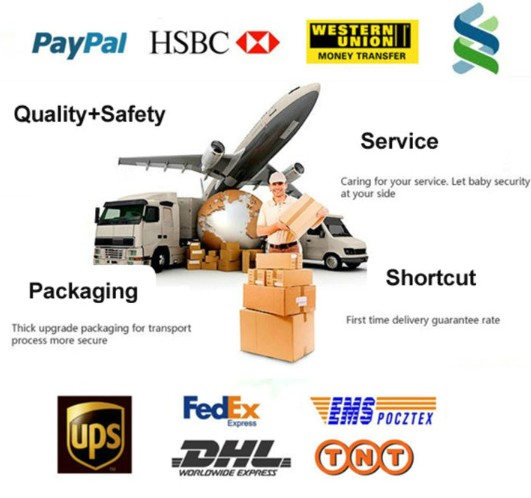 Related Read:
Please pay attention to our SNS pages: 
What is the 1+1 E+E PDH Multiplexer?
The 1+1 E+E PDH Multiplexer is the E1 PHD Multiplexer with 1+1 fiber port (one share fiber port) and 1/2/4 ETH ports.
Features and advantages of 1+1 E+E PDH Multiplexers
Our Real-time Monitoring and all necessary alarm display for easy management. All our 1+1 E+E PDH Multiplexers provide LED status indicators, AIS alarm generation. The device is popularly with telecommunication operator. It is suitable in business for communication operator, government and kinds of entities. Have perfect alarm function, data office telephone optional, high reliability and stabilization, low power consumption, high integration, small bulk, easy installation and maintenance.
The form of 1+1 E+E PDH Multiplexers
The form of 1+1 E+E PDH Multiplexers includes 19 inch rack, 2U, 4U and 6U.
| | |
| --- | --- |
| Part No. | Description |
| SPD-4E1-D-20-132A1R | 4E1+10/100M ETH 19" PDH mux,SM dual fiber (1+1)fiber port 20km FC/SC connector,120ohm or 75ohm,-48V or AC220 |
| SPD-8E1-D-20-132A1R | 8E1+10/100M ETH 19" PDH mux,SM dual fiber (1+1)fiber port 20km FC/SC connector,120ohm or 75ohm,-48V or AC220 |
| SPD-16E1-D-20-132A1R | 16E1+10/100M ETH 19" PDH mux,SM dual fiber(1+1)fiber port 20km FC/SC connector,120ohm or 75ohm,-48V or AC220 |
| SPD-4E1-D-20-132A3R | 4E1+4*10/100M ETH 19" PDH mux,SM dual fiber(1+1)fiber port 20km FC/SC connector,120ohm or 75ohm,-48V or AC220 |
| SPD-8E1-D-20-132A3R | 8E1+4*10/100M ETH 19" PDH mux,SM dual fiber(1+1)fiber port 20km FC/SC connector,120ohm or 75ohm,-48V or AC220 |
| SPD-16E1-D-20-132A3R | 16E1+4*10/100M ETH 19" PDH mux,SM dual fiber(1+1)fiber port 20km FC/SC connector,120ohm or 75ohm,-48V or AC220 |
| SPD-4E1-D-20-132A1GR | 4E1+10/100/1000M ETH 19" PDH mux,SM dual fiber(1+1)fiber port 20km FC/SC connector,120ohm or 75ohm,-48V or AC220 |
| SPD-8E1-D-20-132A1GR | 8E1+10/100/1000M ETH 19" PDH mux,SM dual fiber(1+1)fiber port 20km FC/SC connector,120ohm or 75ohm,-48V or AC220 |
| SPD-16E1-D-20-132A1GR | 16E1+10/100/1000M ETH 19" PDH mux,SM dual fiber(1+1)fiber port 20km FC/SC connector,120ohm or 75ohm,-48V or AC220 |
| SPD-4E1-D-20-132A3GR | 4E1+4*10/100/1000M ETH 19" PDH mux,SM dual fiber(1+1)fiber port 20km FC/SC connector,120ohm or 75ohm,-48V or AC220 |
| SPD-8E1-D-20-132A3GR | 8E1+4*10/100/1000M ETH 19" PDH mux,SM dual fiber(1+1)fiber port 20km FC/SC connector,120ohm or 75ohm,-48V or AC220 |
| SPD-16E1-D-20-132A3GR | 16E1+4*10/100/1000M ETH 19" PDH mux,SM dual fiber(1+1)fiber port 20km FC/SC connector,120ohm or 75ohm,-48V or AC220 |