Splicing of fiber patch cord
SOPTO Special Topic
Certificate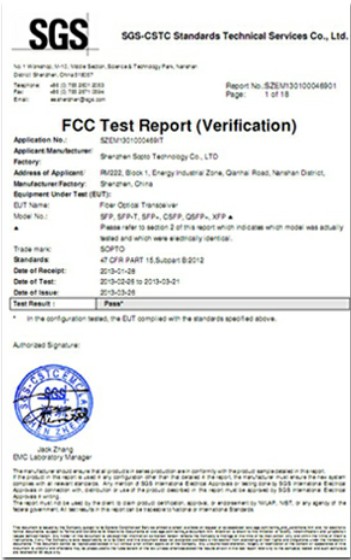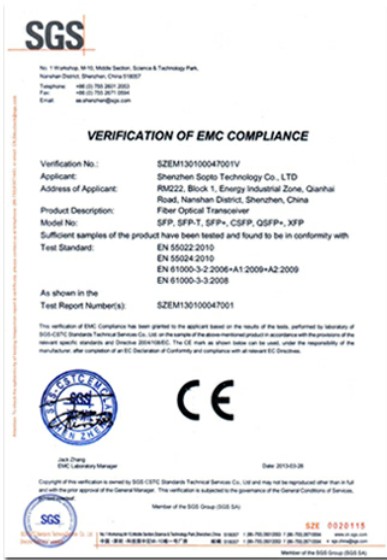 Guarantee
Except products belongs to Bargain Shop section, all products are warranted by SOPTO only to purchasers for resale or for use in business or original equipment manufacturer, against defects in workmanship or materials under normal use (consumables, normal tear and wear excluded) for one year after date of purchase from SOPTO, unless otherwise stated...
Return Policies
Defective products will be accepted for exchange, at our discretion, within 14 days from receipt. Buyer might be requested to return the defective products to SOPTO for verification or authorized service location, as SOPTO designated, shipping costs prepaid. .....
Applications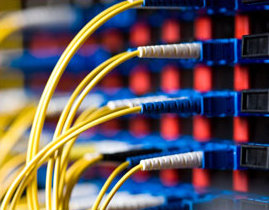 Fiber Patch Cords have a widely application. Where the need for the optical fiber connection, where you need fiber optic patch cords.
Testing Equipment

FTTX+ LAN

Optical Fiber CATV

Optical Communication System

Telecommunication
Related Products
Performance Feature
Good Water-proof

Low insertion loss;

low reflection loss;

Stability, good repeatability;

High-precision ceramic ferrule;

Compatible with NTT standard;

Precision Grinding and fully testing;

Compliance with international standards
Recommended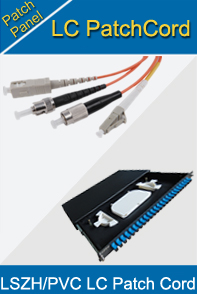 Splicing of fiber patch cord
Splicing is more common in outside plant (OSP) applications than premises cabling, where most cables are pulled in one piece and directly terminated. Splicing is only needed if the cable runs are too long for one straight pull or you need to mix a number of different types of cables (like bringing a 48 fiber cable in and splicing it to six 8 fiber cables.). And of course, we often use splices for OSP restoration, after the number one problem of outside plant cables, a dig-up and cut of a buried cable, usually referred to as "backhoe fade" for obvious reasons!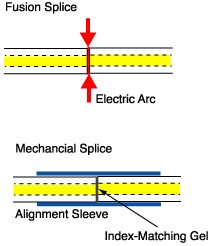 Splices: fusion on the far left, other types of mechanical splices.
Splices are "permanent" connections between two fibers. There are two types of splices, fusion and mechanical, and the choice is usually based on cost or location. Most splicing is on long haul outside plant SM cables, not multimode LANs, so if you do outside plant SM jobs, you will want to learn how to fusion splice. If you do mostly premises cabling like MM LANs, you may never see a splice.
Fusion splicing is most widely used as it provides for the lowest loss and least reflectance, as well as providing the strongest and most reliable joint. Virtually all singlemode splices are fusion. Mechanical splicing is used for temporary restoration and for most multimode splicing.
Fusion Splices are made by "welding" the two fibers together usually by an electric arc. To be safe, you should not do that in an enclosed space like a manhole or an explosive atmosphere, and the equipment is too bulky for most aerial applications, so fusion splicing is usually done above ground in a truck or trailer set up for the purpose. (photo above).
Today's singlemode fusion splicers are automated and you have a hard time making a bad splice as long as you cleave the fiber properly. The biggest application is singlemode fibers in outside plant installations. Fusion splices are so good today that splice points may not be detectable in OTDR traces. Some splicing machines can do one fiber at a time but  Mass Fusion Splicers can do all 12 fibers in a ribbon at once. Fusion splicers cost $15,000 to $40,000, but the splices only cost a few dollars each.
Related Knowledge: