Why Fiber Optic Connectors are Fragile?
SOPTO Special Topic
Certificate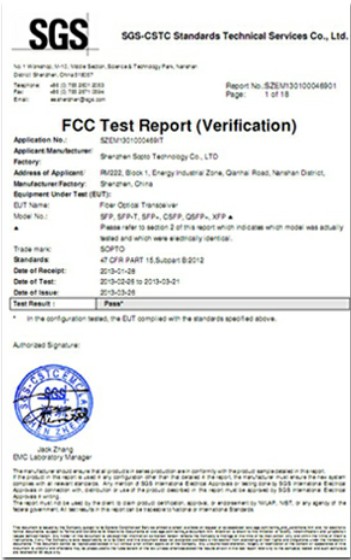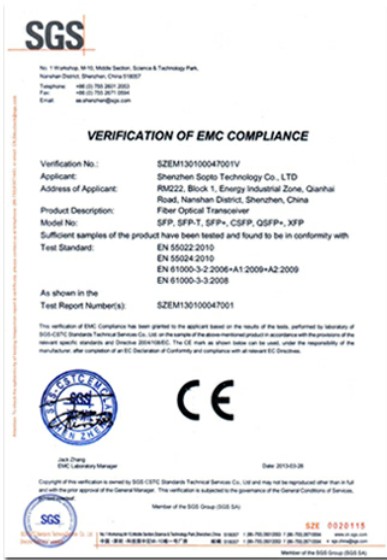 Guarantee
Except products belongs to Bargain Shop section, all products are warranted by SOPTO only to purchasers for resale or for use in business or original equipment manufacturer, against defects in workmanship or materials under normal use (consumables, normal tear and wear excluded) for one year after date of purchase from SOPTO, unless otherwise stated...
Return Policies
Defective products will be accepted for exchange, at our discretion, within 14 days from receipt. Buyer might be requested to return the defective products to SOPTO for verification or authorized service location, as SOPTO designated, shipping costs prepaid. .....
Applications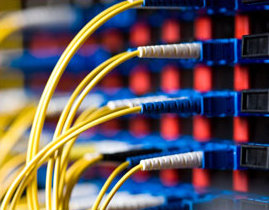 Fiber Patch Cords have a widely application. Where the need for the optical fiber connection, where you need fiber optic patch cords.
Testing Equipment

FTTX+ LAN

Optical Fiber CATV

Optical Communication System

Telecommunication
Related Products
Performance Feature
Good Water-proof

Low insertion loss;

low reflection loss;

Stability, good repeatability;

High-precision ceramic ferrule;

Compatible with NTT standard;

Precision Grinding and fully testing;

Compliance with international standards
Recommended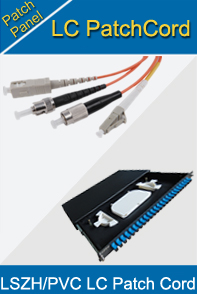 Why Fiber Optic Connectors are Fragile?
All fiber optic connectors should be taken care of as a high quality lens of a good camera. Even a small fingerprint can lead to big trouble. The weak link in many fiber optic communication systems, and in optical instrument reliability, is the use and care of the fiber optic connector.
After so many years of improvement, current fiber connectors are so easy to use, that people tend to be vigilance in connector care and cleaning. However, remember this, it only takes ONE time of a missed cleaning for a piece of grit to permanently damage the glass and ruin the connector.
Fiber optic connectors are susceptible to damage that is not immediately obvious to the naked eye. This damage can have significant effects on measurements being made. Keep it in mind: any degradation of a ferrule or fiber endface, any stray particles or finger oil on the endface, can have a significant effect on connector performance.
Sopto supply fiber optic patch cords with good quality fiber optic connectors, like LC, ST, FC, SC and so on. For the newest quotes, please contact a Sopto representative by calling 86-755-36946668, or by sending an email to info@sopto.com. For more info, please browse our website.