Matching Gel and Oils Contamination about Fiber Optic Connectors
SOPTO Special Topic
Certificate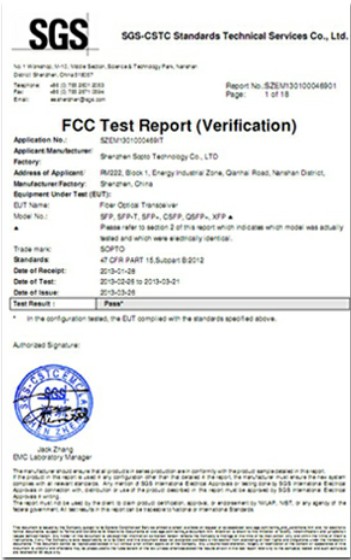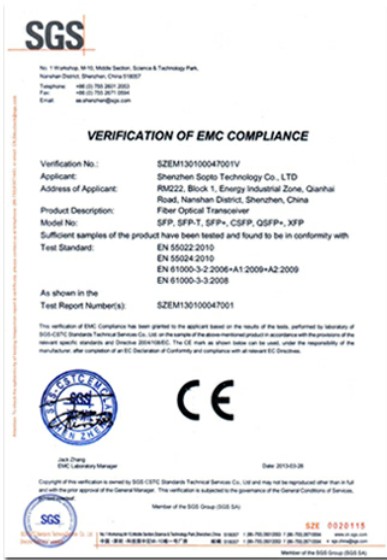 Guarantee
Except products belongs to Bargain Shop section, all products are warranted by SOPTO only to purchasers for resale or for use in business or original equipment manufacturer, against defects in workmanship or materials under normal use (consumables, normal tear and wear excluded) for one year after date of purchase from SOPTO, unless otherwise stated...
Return Policies
Defective products will be accepted for exchange, at our discretion, within 14 days from receipt. Buyer might be requested to return the defective products to SOPTO for verification or authorized service location, as SOPTO designated, shipping costs prepaid. .....
Applications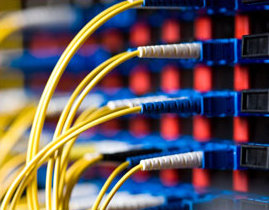 Fiber Patch Cords have a widely application. Where the need for the optical fiber connection, where you need fiber optic patch cords.
Testing Equipment

FTTX+ LAN

Optical Fiber CATV

Optical Communication System

Telecommunication
Related Products
Performance Feature
Good Water-proof

Low insertion loss;

low reflection loss;

Stability, good repeatability;

High-precision ceramic ferrule;

Compatible with NTT standard;

Precision Grinding and fully testing;

Compliance with international standards
Recommended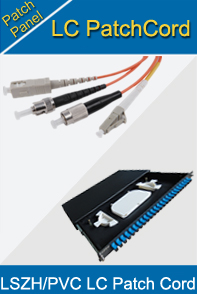 Matching Gel and Oils Contamination about Fiber Optic Connectors
Another potential problem comes with matching gel and oils. While these often work well on first insertion, they are great dirt magnets. Damage is often caused as the oil or gel grabs and holds grit that is then ground into the fiber endface.
Also, some early gels were designed for the FC, non-contacting connectors, using small glass spheres. When used in contacting connectors, these glass balls can scratch and pit the fiber.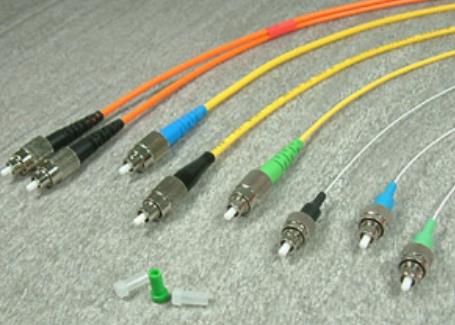 Index matching oils is also discouraged. It runs and migrates into unwanted areas, attracting and holding dust. If an index matching gel or oil must be used, apply it to a freshly cleaned connector, make the measurement, and immediately clean the gel or oil off.
Never use a gel for long-term connections and never use it to improve a damaged connector. The gel can mask the damaged end and continued use of a damaged fiber can transfer damage to another connector.
Sopto supply fiber optic patch cords with good quality fiber optic connectors, like LC, ST, FC, SC and so on. For the newest quotes, please contact a Sopto representative by calling 86-755-36946668, or by sending an email to info@sopto.com. For more info, please browse our website.