XFP Transceivers for Telecommunications
SOPTO Special Topic
Certificate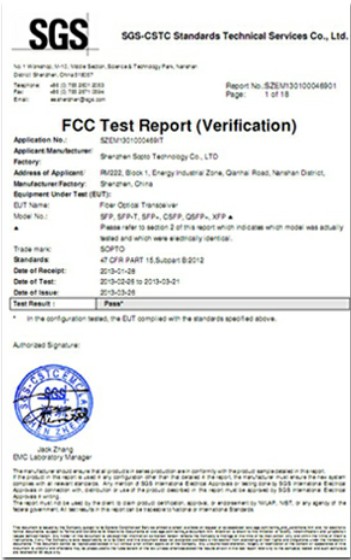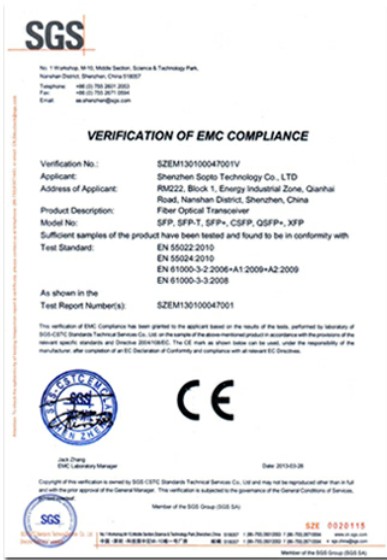 Guarantee
Except products belongs to Bargain Shop section, all products are warranted by SOPTO only to purchasers for resale or for use in business or original equipment manufacturer, against defects in workmanship or materials under normal use (consumables, normal tear and wear excluded) for one year after date of purchase from SOPTO, unless otherwise stated...
Return Policies
Defective products will be accepted for exchange, at our discretion, within 14 days from receipt. Buyer might be requested to return the defective products to SOPTO for verification or authorized service location, as SOPTO designated, shipping costs prepaid. .....
Applications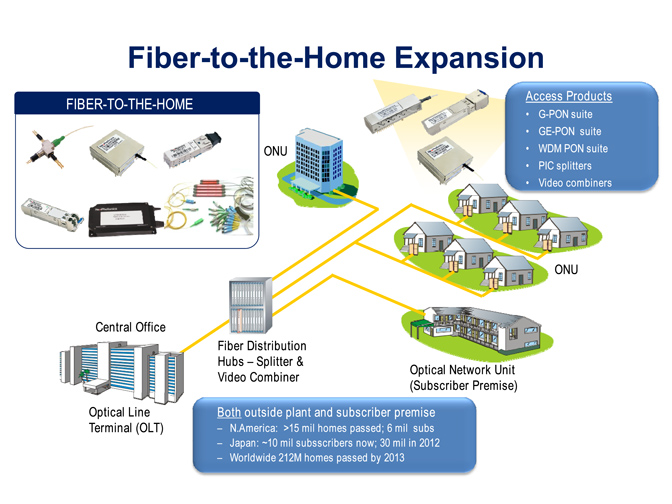 Fiber Optic Transceiver Modules can be applied to these occasions or fields.
Ethernet

IPTV

FTTX

Security

Video Monitor

SDH/SONET

Data Communication

Storage Area Networks
Performance Feature
Stable
Low cost
Small size
Economic
Dust-proof
High speed
Hot-pluggable
Good EMI, EMC
Wide appliaction field
DDM function available
Long transmission distance
Good Anti-static performance
Recommended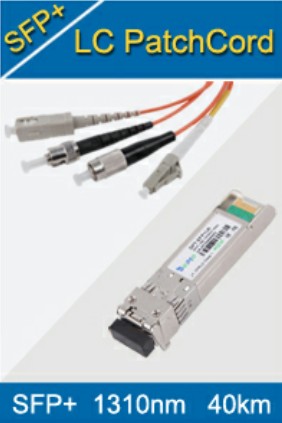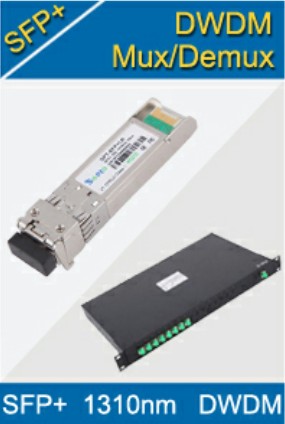 XFP Transceivers for Telecommunications
The MSA for that XFP transceiver was born after the satart from the success from the SFP format to provide a transceiver with a form factor suitable for hosting 10 Gbps transmission components, but sufficiently compact to breed the advantages of the SFP.
In a short time it had been evident that the XFP industrial standard really was tailored based on the system needs and at present this is the only kind of transceiver used in telecom equipments whose evolution concentrates to high-performance interfaces at 10 Gbps.
At the beginning the prospective would be a simple short-reach or medium-reach interface, however the evolution from the lasers and the Mach-Zehnder modulators integrated on InP platform is driving the development of a new generation of high-performance XFPs with tunable long-reach interfaces.
Thus, at present, there are a large number of different XFP transceivers created for telecommunications: in the transceivers with gray short-reach interfaces for application in the client ports of optical equipment to short-, intermediate-, and long-reach DWDM interfaces, both with fixed and tunable lasers, to CWDM 10 Gbps transceivers.
The drawing of an optical XFP module is presented in the figure below with the indication from the transceiver's main dimensions. XFP transceivers are slightly more than SFPs, but they're undoubtedly the smaller 10 Gbps interfaces ideal for DWDM transmission, and even when the transmission performances attainable with MSA 300 PIN are better, several optical systems, even if requiring long-haul transmission, adopt XFPs. As a matter of fact, the compensating is a particular transmission penalty.
Size and Construction of XFP Transceiver
The way a 10Gb XFP resides around the motherboard is shown below. As in the situation of the SFP there's a suitable cage that you will find installed on the motherboard in order permit the XFP hot plug. Since high-performance XFPs have a superior ratio between power consumption and area of contact with the cooling air flux, a heat sink is usually needed to boost the heat exchange area. This really is mounted directly on the cage to reduce the thermal resistance.
10Gb XFP resides around the motherboard
The functional diagram of high-performance XFP is shown below. From the figure it results the module is controlled via an Inter-Integrated Circuit interface, the same which is used also to control MSA 300 PIN modules. This clearly declares the truth that an XFP is not conceived like a low-performance module; on the other hand, it's designed with a sufficiently powerful control interface to permit the most complex features to be configured and managed.
XFP I/O from 10G Channel
The I/O from the 10 Gbps channel is performed through the XFI parallel standard. This choice has been created to conform using the maximum possible quantity of system card design.
Sopto supply high quality fiber optical transceivers, like 10G 1550nm 40km XFP Optical Transceiver  and 40km DWDM XFP Optical Transceiver and other optical transceiver with lower price. For the newest quotes, please contact a Sopto representative by calling 86-755-36946668, or by sending an email to info@sopto.com. For more info, please browse our website.
You May Like: