SOPTO Special Topic
Certificate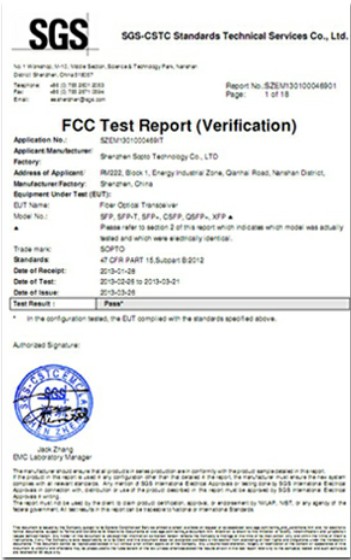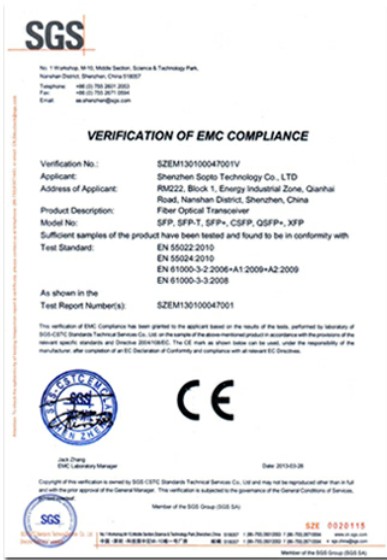 Guarantee
Except products belongs to Bargain Shop section, all products are warranted by SOPTO only to purchasers for resale or for use in business or original equipment manufacturer, against defects in workmanship or materials under normal use (consumables, normal tear and wear excluded) for one year after date of purchase from SOPTO, unless otherwise stated...
Return Policies
Defective products will be accepted for exchange, at our discretion, within 14 days from receipt. Buyer might be requested to return the defective products to SOPTO for verification or authorized service location, as SOPTO designated, shipping costs prepaid. .....
Applications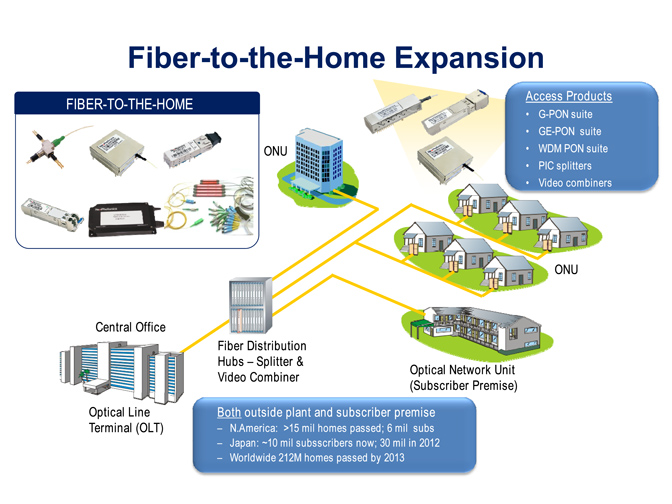 Fiber Optic Transceiver Modules can be applied to these occasions or fields.
Ethernet

IPTV

FTTX

Security

Video Monitor

SDH/SONET

Data Communication

Storage Area Networks
Performance Feature
Stable
Low cost
Small size
Economic
Dust-proof
High speed
Hot-pluggable
Good EMI, EMC
Wide appliaction field
DDM function available
Long transmission distance
Good Anti-static performance
Recommended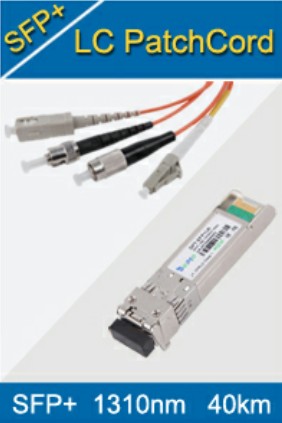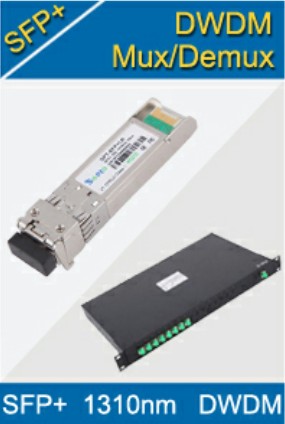 Optical transceiver chip
An optical transceiver chip is an integrated circuit (IC) that transmits and receives data using optical fiber rather than electrical wire. Optical fiber, also called fiber optic, refers to the technology associated with the transfer of information in light beams or pulses along solid transparent fibers or cables.
Optical transceiver chips facilitate the use of fiber to the premises (FTTP) services, in which optical fiber runs from central hubs all the way to the end users. This can provide extremely high-speed Internet access. Optical fiber systems can also be used to transmit and receive telephone communications and to receive digital television broadcasts.
In March 2007, IBM demonstrated the prototype of an optical transceiver chip capable of transferring data at up to 160 Gbps (gigabits per second), which is 1,600 times the speed of an Ethernet connection operating at 100 megabits per second ( Mbps ). The chip is made using specialized semiconductor materials including indium phosphide and gallium arsenide, is roughly the size of the tip of a pencil eraser and consumes negligible power.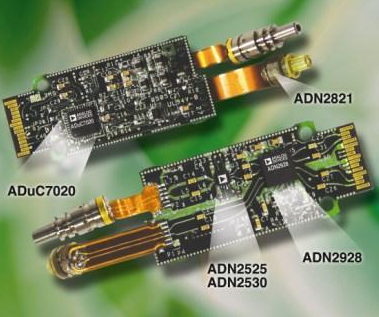 The full name of the device is "160-Gbps, 16- channel , full-duplex , single-chip CMOS optical transceiver." It is expected to enter the consumer and business markets by 2010.
The chief advantage of optical technology is its high data transfer rate , which can in practice be several thousand times as fast as a cable modem Internet connection. Theoretically, the IBM device can reduce the download time of large files such as high-definition movies from several hours to a few seconds.
Optical transceiver chips may be useful in local area network s (LANs) and wide area network s (WANs) for homes, businesses, academic institutions and government agencies. The technology may also be useful in the design and manufacture of optical computers.
Related Knowledge:
Guess Products You May Like: