What are T1 and E1 Signal?
SOPTO Special Topic
Certificate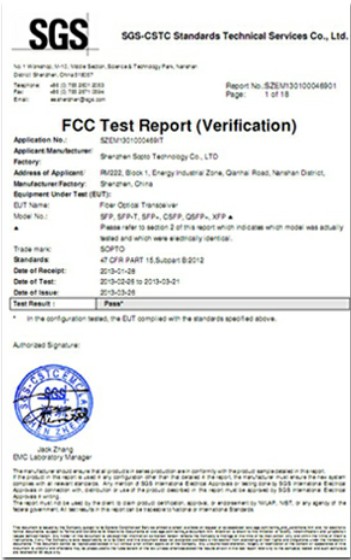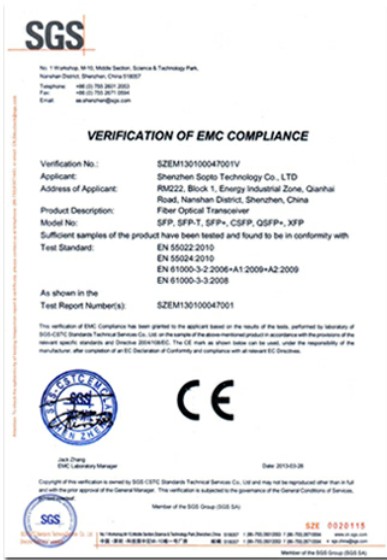 Guarantee
Except products belongs to Bargain Shop section, all products are warranted by SOPTO only to purchasers for resale or for use in business or original equipment manufacturer, against defects in workmanship or materials under normal use (consumables, normal tear and wear excluded) for one year after date of purchase from SOPTO, unless otherwise stated...
Return Policies
Defective products will be accepted for exchange, at our discretion, within 14 days from receipt. Buyer might be requested to return the defective products to SOPTO for verification or authorized service location, as SOPTO designated, shipping costs prepaid. .....
Applications
An Ethernet to Fiber Media Converter can also be used where there is high level of electromagnetic interference or EMI which is a common phenomenon found in industrial plants. This interference can cause corruption of data over copper-based ethernet links. Data transmitted over fiber optic cable however is completely immune to this type of noise. An Ethernet to Fiber Optic Converter therefore enables you to inter-connect your copper-ethernet devices over fiber ensuring optimal data transmission across the plant floor.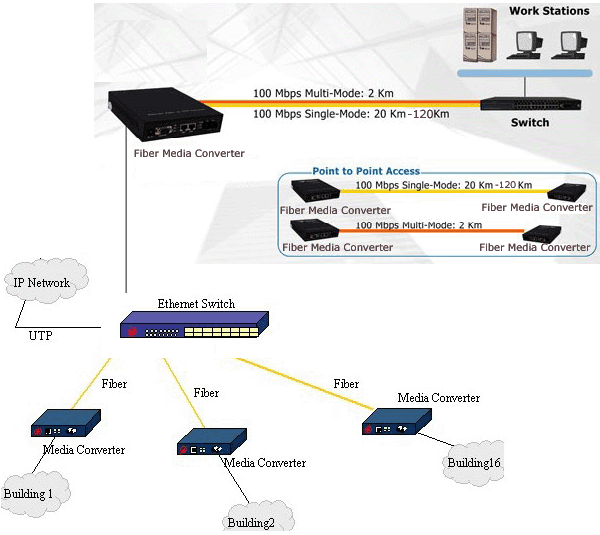 Related Products
Performance Feature
Recommended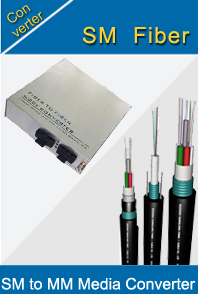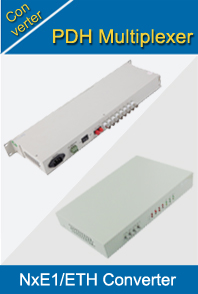 What are T1 and E1 Signal?
T1 is a digital carrier signal that transmits the DS – 1 signal. It has a data rate of about 1.544 megabits / second. It contains twenty four digital channels and hence requires a device that has digital connection. This digital connection is called as the CSU / DSU – Customer Switching Unit or Digital Switching Unit.
The scalability of the T1 is up to 200 and above users. It also provides some services similar to the internet provider. Most of the computer uses a T1 connection. This technology makes your modem to have higher speeds and it is an affordable technology.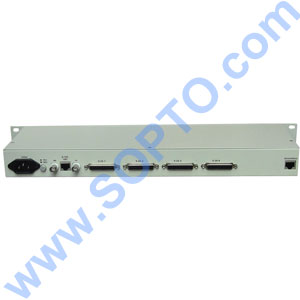 E1 is similar to the T1. T1 is the North American term whereas the E1 is the European term for the transmission (digital). The data rate of E1 is about 2 megabits per second. It has 32 channels at the speed of 64 Kbps. It is important to know that 2 channels among the 32 are already reserved. One channel is used for signaling while the other channel is used for controlling. The difference between T1 and E1 lies in the number of channels here. The speed remains the same. There may be inter – connection between the E1 and T1 lines. This is interconnected because it is used for international purpose.
Sopto offers an extensive choice of full-featured E1 Protocol Converters, like E1 to N x ETH Converter, TDMOIP N x E1 Protocol Converters and so on. For the newest quotes, please contact a Sopto representative by calling 86-755-36946668, or by sending an email to info@sopto.com. For more info, please browse our website.