How to Install a PCI Card
SOPTO Special Topic
Certificate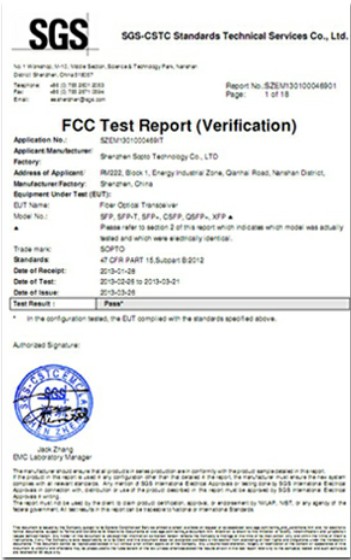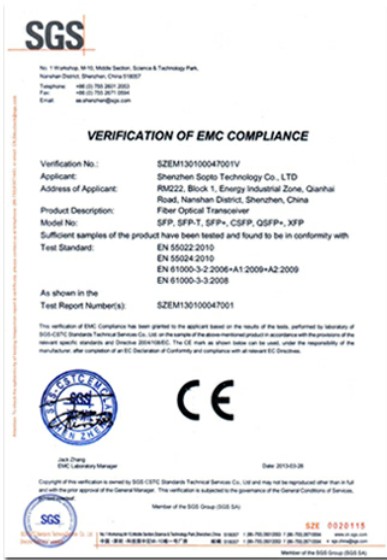 Guarantee
Except products belongs to Bargain Shop section, all products are warranted by SOPTO only to purchasers for resale or for use in business or original equipment manufacturer, against defects in workmanship or materials under normal use (consumables, normal tear and wear excluded) for one year after date of purchase from SOPTO, unless otherwise stated...
Return Policies
Defective products will be accepted for exchange, at our discretion, within 14 days from receipt. Buyer might be requested to return the defective products to SOPTO for verification or authorized service location, as SOPTO designated, shipping costs prepaid. .....
Applications
PCI-E NIC Cards provide redundant connectivity to ensure an uninterrupted network connection.

PCI-E NIC Cards are ideal for VM environments with multiple operating systems, requiring shared or dedicated NICs.

They are specially designed for desktop PC clients, servers, and workstations with few PCI Express slots available.
Related Products
Performance Feature
Recommended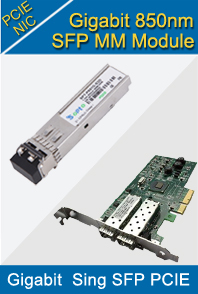 How to Install a PCI Card
Learning how to install a pci card is easy and once you have done this, it is like riding a bike, it will just come naturally. Here are the steps to install a pci card into a desktop computer.
1.  Unplug your computer from the wall and remove your computer's case cover so that you have plenty of room to work. Also have your antistatic wristband on because PCI cards are VERY sensitive to static electricity.
2.  Locate your PCI card slots on your motherboard. Find a slot where your PCI card will fit. For example a PCI video card might take up more room as they are usually thicker so you might need to choose another slot.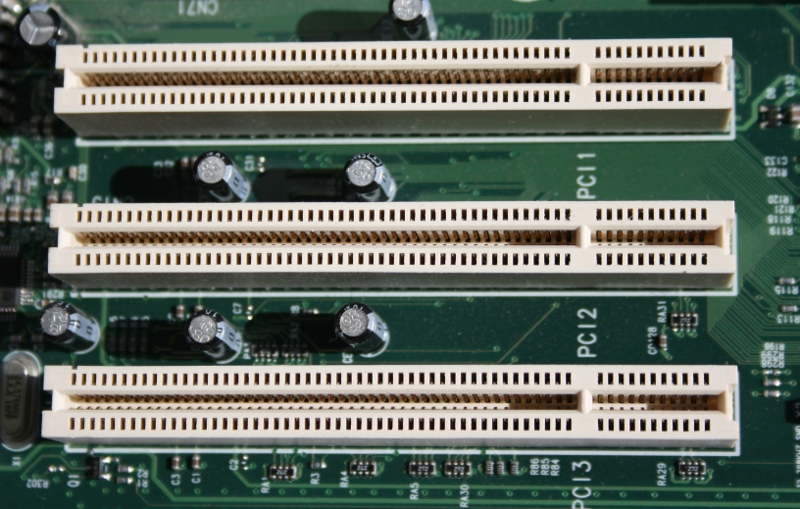 3. Then use a screwdriver to remove the screw (labeled B) holding the PCI slot cover. Once removed, set aside the screw, you'll need that later!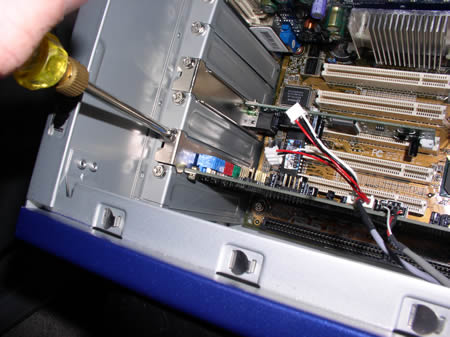 4.  Align your PCI card with the slots on the motherboard and make sure the hole in the face of the PCI card lines up over the hole which you removed the screw.
5.  Now to install the PCI slot card, firmly press down on it until it is in position. Finally, replace the screw that you removed before to secure the PCI card into place.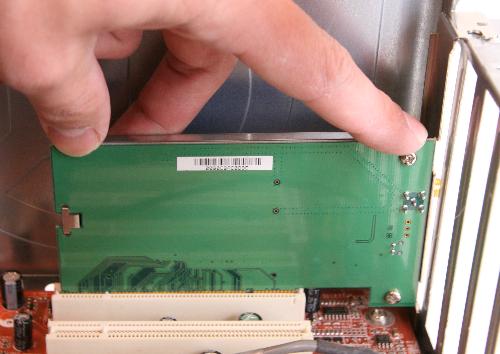 Plug your computer back in and turn it on. Your computer should detect the new card and be prepared to install any new drivers.
You May Want to Know:
The future of the PCIe interconnect bus
PCI Express slot size and actual number of lanes
Gigabit Dual SFP Slots PCI-E 2.0 Server Adapter Card