SOPTO Special Topic
Certificate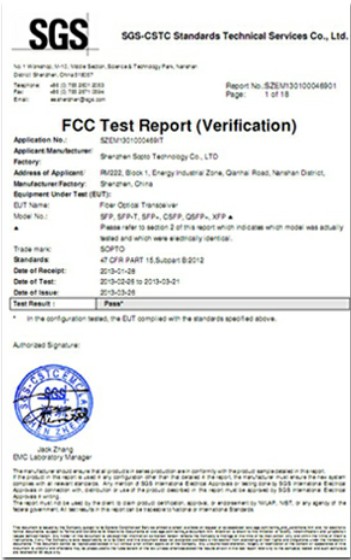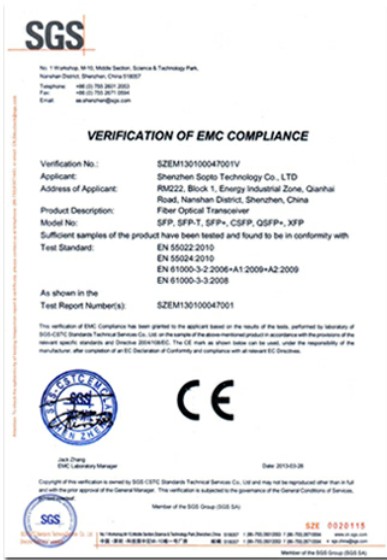 Guarantee
Except products belongs to Bargain Shop section, all products are warranted by SOPTO only to purchasers for resale or for use in business or original equipment manufacturer, against defects in workmanship or materials under normal use (consumables, normal tear and wear excluded) for one year after date of purchase from SOPTO, unless otherwise stated...
Return Policies
Defective products will be accepted for exchange, at our discretion, within 14 days from receipt. Buyer might be requested to return the defective products to SOPTO for verification or authorized service location, as SOPTO designated, shipping costs prepaid. .....
Applications
PCI-E NIC Cards provide redundant connectivity to ensure an uninterrupted network connection.

PCI-E NIC Cards are ideal for VM environments with multiple operating systems, requiring shared or dedicated NICs.

They are specially designed for desktop PC clients, servers, and workstations with few PCI Express slots available.
Related Products
Performance Feature
Recommended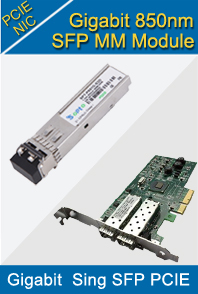 What is PCI Express
PCI Express (PCIe or PCI-E) is a high-speed expansion card format that connects a computer with its attached peripherals. PCI Express was developed by Intel Corp. in 2004 to replace the peripheral component interconnect (PCI) and PCI-X expansion buses, along with the accelerated graphics port (AGP) graphics card interface. PCI-E allows data center managers to take advantage of networking technologies like Gigabit Ethernet, RAID and Infiniband.
PCI Express is a serial interface format, unlike PCI and PCI-X, which are parallel formats. Every device connected to a motherboard using PCI-E has its own dedicated point-to-point connection. Each of these connections is called a "lane" and is controlled by a switch. As a result of this architecture, connected devices don't have to share bandwidth passing through a single bus, as they would using PCI. This in turn enables more scalable performance, lower latency and higher data transfer rates. Condensing many parallel buses to one serial connection saves physical space on the back of servers and workstations, crucial where rack space is at a premium. PCI-E also allows hot plugging and hot swapping.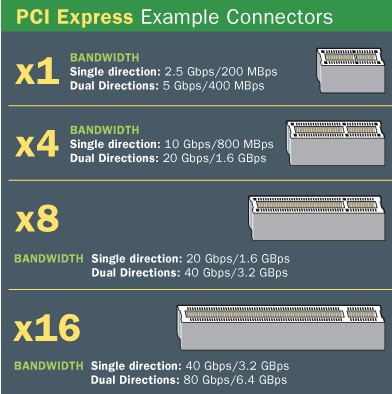 PCI-E does not require any changes to software or operating systems, as the identification of devices attached to a PC is determined by the same protocol used by PCI. This software compatibility is not, however, matched by backwards-compatible hardware. PCI-E plugs are either shorter or longer than wide PCI and AGP connectors. The interface does allow different sizes of PCI-E cards to be used, as smaller cards can be plugged into larger slots with no issue. PCI-E's low-voltage I/O also requires fewer pins than other PCI buses, which minimizes costs given that fewer wires must be routed on the motherboard.
You May Want to Know:
How to Install a PCI Express NIC Card