Use of Multimode OM1 Simplex Patch Cord
SOPTO Special Topic
Certificate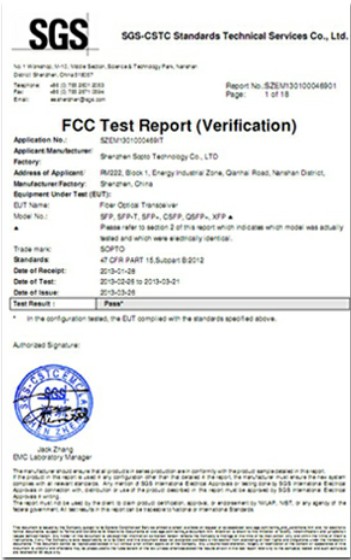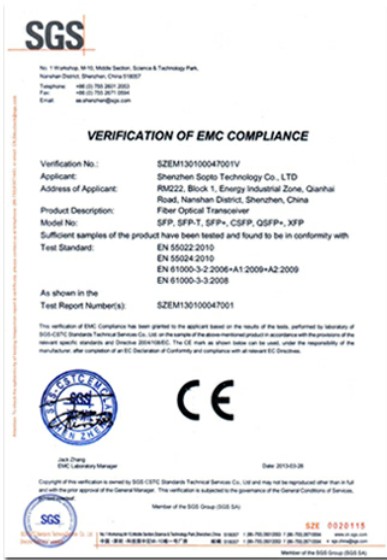 Guarantee
Except products belongs to Bargain Shop section, all products are warranted by SOPTO only to purchasers for resale or for use in business or original equipment manufacturer, against defects in workmanship or materials under normal use (consumables, normal tear and wear excluded) for one year after date of purchase from SOPTO, unless otherwise stated...
Return Policies
Defective products will be accepted for exchange, at our discretion, within 14 days from receipt. Buyer might be requested to return the defective products to SOPTO for verification or authorized service location, as SOPTO designated, shipping costs prepaid. .....
Applications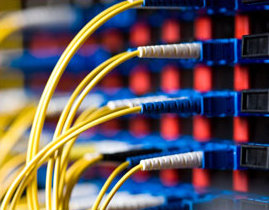 Fiber Patch Cords have a widely application. Where the need for the optical fiber connection, where you need fiber optic patch cords.
Testing Equipment

FTTX+ LAN

Optical Fiber CATV

Optical Communication System

Telecommunication
Related Products
Performance Feature
Good Water-proof

Low insertion loss;

low reflection loss;

Stability, good repeatability;

High-precision ceramic ferrule;

Compatible with NTT standard;

Precision Grinding and fully testing;

Compliance with international standards
Recommended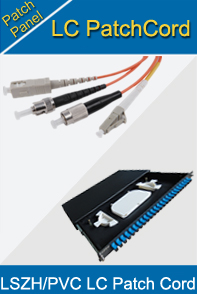 Use of Multimode OM1 Simplex Patch Cord
OM1 Simplex Patch Cord is always applied in Fiber Optic Telecommunications and high speed transmission systems. We supply high quality OM1 Simplex Patch Cord to ensure the performance and reliability of data storage, servers, and network switches. The fiber cables are with high return loss and low insertion loss, and they can be available in simplex and duplex with FC, SC, LC, ST, MTRJ or MU connectors.
These fiber cables are compatible with all major brands like Cisco, HP, Foundry and Juniper. We also provide OM1 fiber cables in Riser, Plenum, and LSZH (Low smoke, Zero Halogen) types Our OM1 Simplex Patch Cord Patch cords are GREY in colour but are available in different colours if required.
All our patch cords are manufactures using a LSZH jacket. All our stock leads with an LC or MTRJ connector are manufactured on 1.8mm cable also known as mini zip, all other cables are made on 2.8mm zip twin cable. Each patch cord is individually bagged and is supplied with an individual test ticket.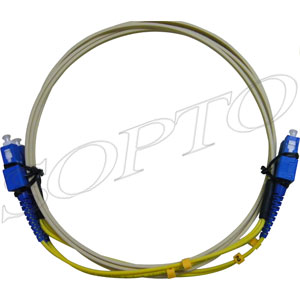 General standard stock length are 1m, 2m, 3m, 5m, 10m, 15m, 20m, 25m and 30m.Each OM1 Simplex Patch Cord is manufactured with high-quality components that are thoroughly tested for optimum optical performance.
Our quality components for both our OM1 and OM2 Fiber Patch Cables include Corning Multimode Fiber. More specifically, our OM1 Simplex Patch Cords are 62.5 um and our OM2 Fiber Optic Cables are 50.0 um.
Additionally, you have the option between a standard or custom OM1 or OM2 Jumper by choosing either a simplex or a duplex fiber jumper, the patch cable's specific length and particular LC, SC, FC, or ST connector. Whether your OM1 (Infinicor 600) or OM2 (Infinicor 300) patch cord comes standard or with custom configurations.
For the newest quotes of fiber optic patch cords, please contact a Sopto representative by calling 86-755-36946668, or by sending an email to info@sopto.com.