Helpful Fiber Loopback Cable
SOPTO Special Topic
Certificate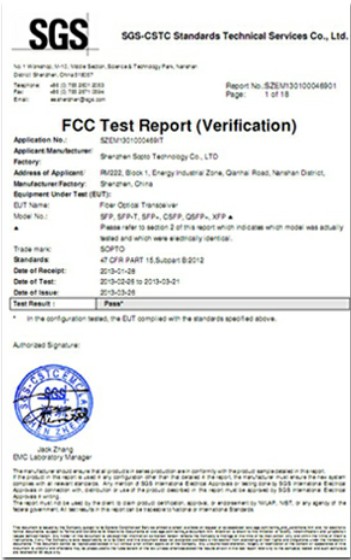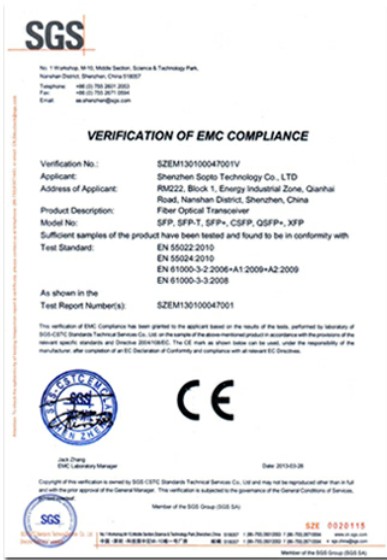 Guarantee
Except products belongs to Bargain Shop section, all products are warranted by SOPTO only to purchasers for resale or for use in business or original equipment manufacturer, against defects in workmanship or materials under normal use (consumables, normal tear and wear excluded) for one year after date of purchase from SOPTO, unless otherwise stated...
Return Policies
Defective products will be accepted for exchange, at our discretion, within 14 days from receipt. Buyer might be requested to return the defective products to SOPTO for verification or authorized service location, as SOPTO designated, shipping costs prepaid. .....
Applications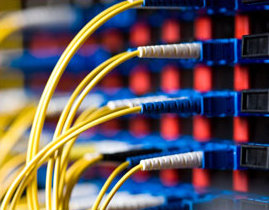 Fiber Patch Cords have a widely application. Where the need for the optical fiber connection, where you need fiber optic patch cords.
Testing Equipment

FTTX+ LAN

Optical Fiber CATV

Optical Communication System

Telecommunication
Related Products
Performance Feature
Good Water-proof

Low insertion loss;

low reflection loss;

Stability, good repeatability;

High-precision ceramic ferrule;

Compatible with NTT standard;

Precision Grinding and fully testing;

Compliance with international standards
Recommended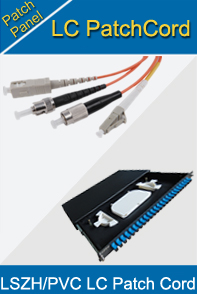 Helpful Fiber Loopback Cable
Fiber loopback cable and fiber loopback module are called fiber loopbacks, they can provide a simple and effective means of testing the capabilities of optical networking equipment. Fiber optic loopback cable is designed to provide a media of return patch for a fiber optic signal, offers a generous yet manageable fiber loop virtually eliminating bend loss, commonly used for fiber optic testing applications or network restorations.
For Example, Check Fiber Optic Transceiver By Loopback Test.
You can check your fiber optic transceiver through a loopback test, which is the easiest way to ensure your fiber optic transceiver, is working faultlessly. Loopback test means hardware or software method, a loopback test, feeds a received signal or data back to the sender. It is utilized as an aid in debugging physical connection problems.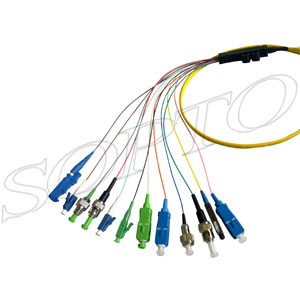 On fiber optic transceiver manufacturing floors and in R&D labs, we usually use a fiber optic loopback module to verify the transceiver whether it is working perfectly as designed. Basically what the loopback module does is directly routing the laser signal from the transmitter port back to the receiver port. Then we can compare the transmitted pattern with the received pattern to make sure they are identical and have no error.
Sopto supplies high quality fiber loopback patch cords and other types of patch cords. For the newest quotes, please contact a Sopto representative by calling 86-755-36946668, or by sending an email to info@sopto.com. For more info, please browse our website.