Fiber Connector Ferrule Shapes and Polishes
SOPTO Special Topic
Certificate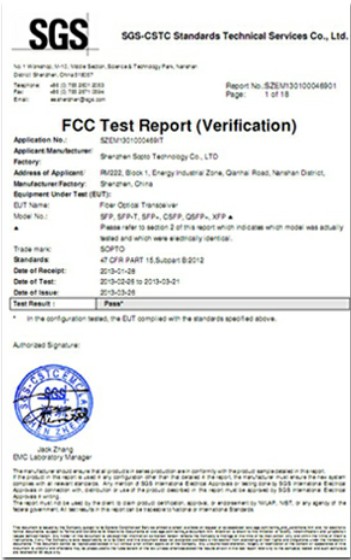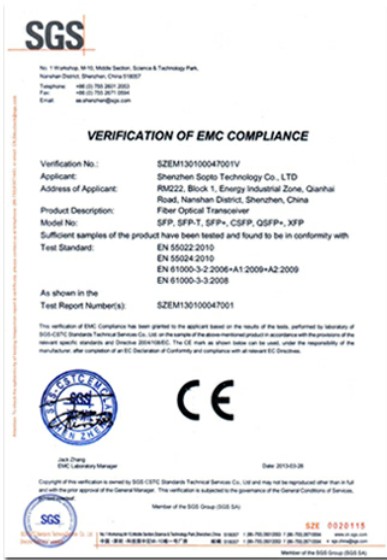 Guarantee
Except products belongs to Bargain Shop section, all products are warranted by SOPTO only to purchasers for resale or for use in business or original equipment manufacturer, against defects in workmanship or materials under normal use (consumables, normal tear and wear excluded) for one year after date of purchase from SOPTO, unless otherwise stated...
Return Policies
Defective products will be accepted for exchange, at our discretion, within 14 days from receipt. Buyer might be requested to return the defective products to SOPTO for verification or authorized service location, as SOPTO designated, shipping costs prepaid. .....
Applications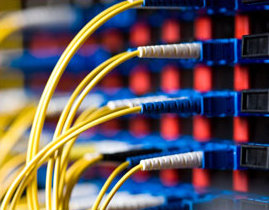 Fiber Patch Cords have a widely application. Where the need for the optical fiber connection, where you need fiber optic patch cords.
Testing Equipment

FTTX+ LAN

Optical Fiber CATV

Optical Communication System

Telecommunication
Related Products
Performance Feature
Good Water-proof

Low insertion loss;

low reflection loss;

Stability, good repeatability;

High-precision ceramic ferrule;

Compatible with NTT standard;

Precision Grinding and fully testing;

Compliance with international standards
Recommended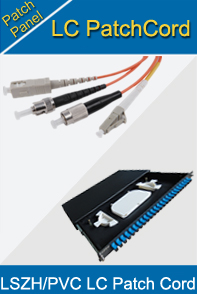 Fiber Connector Ferrule Shapes and Polishes
Fiber optic connectors can have several different ferrule shapes or finishes, usually referred to as end finish or polish types. Early connectors, which did not have keyed ferrules and could rotate in mating adapters, always had an air gap between the connectors to prevent them rotating and grinding scratches into the ends of the fibers. The ends of the ferrules were polished on hard,flat surfaces. They are sometimes referred to as NC or "Non-Fiber Contact" styles.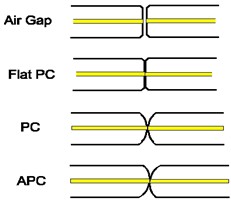 Beginning with the ST and FC which had keyed ferrules, the connectors were designed to contact tightly, what we now call physical contact (PC) connectors. These connectors were still polished flat on the end. Reducing the air gap reduced the loss and reflectance (very important to laser-based singlemode systems ), since light has a loss of about 5% (~0.25 dB) at each air gap and light is reflected back up the fiber. While air gap connectors usually had losses of 0.5 dB or more and a reflectance of -20 dB, PC connectors had typical losses of 0.3 dB and a reflectance of -30 to -40 dB. PC connectors required polishing on a flat surface with a soft rubber pad to allow the end to be polished convex.
Soon thereafter, it was determined that polishing the connector ferrules to a convex end face would produce an even better connection. The convex ferrule guaranteed the fiber cores were in contact. Losses were under 0.3dB and reflectance -40 dB or better.
The ultimate solution for singlemode systems extremely sensitive to reflections, like CATV or high bitrate telco links, was to angle the end of the ferrule 8 degrees to create what we call an APC or angled PC connector. Then any reflected light is at an angle that is absorbed in the cladding of the fiber, resulting in reflectance of >-60 dB.
Related Knowledge: