What are Available Types of Fiber Optic Modems?
SOPTO Special Topic
Certificate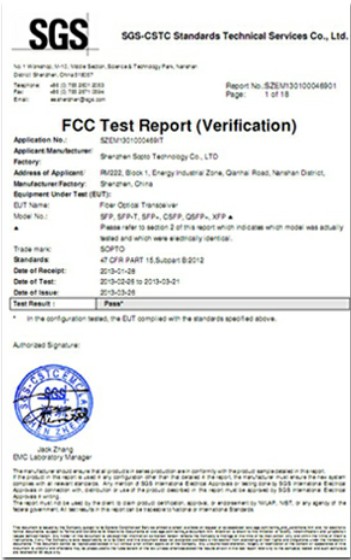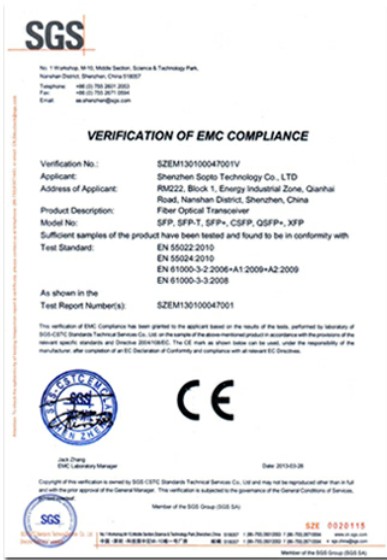 Guarantee
Except products belongs to Bargain Shop section, all products are warranted by SOPTO only to purchasers for resale or for use in business or original equipment manufacturer, against defects in workmanship or materials under normal use (consumables, normal tear and wear excluded) for one year after date of purchase from SOPTO, unless otherwise stated...
Return Policies
Defective products will be accepted for exchange, at our discretion, within 14 days from receipt. Buyer might be requested to return the defective products to SOPTO for verification or authorized service location, as SOPTO designated, shipping costs prepaid. .....
Applications
Multiplexers can be used to connect PBX, Hot line and other devices of network from central site to user site through fiber optical cable.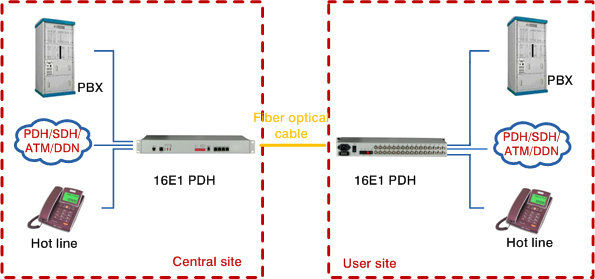 Related Products
Performance Feature
High integration desig
Low power consumption
Good EMC, EMI
Stable and Reliable
Recommended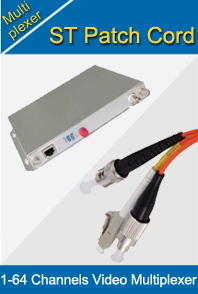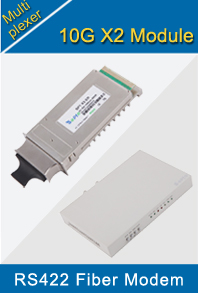 What are Available Types of Fiber Optic Modems?
Fiber optic modems are the ideal when working with large amounts of data. Fiber optics allows data to be transferred quickly and efficiently. Available in single mode or multimode models, it's important to choose the best one for your needs. E1 fiber optic modem is used for modulating a framing or non-framing E1 data signal directly into single mode or multimode optical fiber for a transmission via fiber optic cable line.
At another end of the optic cable, optical signal is demodulated into a framing or non-framing E1 data signal. E1 interface may be directly connected with the E1 interfaces of image and data terminals or the WAN ports of MUX, switch and router for a dedicated network setup or a LAN connection. V35 fiber optic modem converts V 35 electrical signal into optical data stream for transport over single mode or multi-mode fiber optic cables. At the opposite end of the fiber, the optical stream is converted back into electrical signals of the appropriate interface such as G.703 & V.35.
The fiber optic modem extends the transmission distance up to more than 100Km. The frame format of MOD-V.35 is frame / unframed for E1, so it can be used to transmit E1 signal of frame video or unframed video. RS232 converter, RS485 converter and RS422 converter (RS means "recommended standard") are the standards introduced by The Electronics Industry Association to ensure compatibility of the data transmission between equipment made by different manufacturers.
RS232 Modem is for single ended data transmission from one transmitter to one receiver at relatively slow data rates (up to 20K bits/second) and short distances. RS232 Ethernet converter is widely used as we can see them from the common desk computer cases.
RS422 converter is the standard for longer data transmission distances and higher Baud rates compared with RS232.
R485 converter standard meets the requirements for a truly multi-point communications network, and the standard specifies up to 32 drivers and 32 receivers on a single (2-wire) bus.
Sopto supplies high quality modem products, like RS232 Fiber Modem, V.35 Fiber Modem and ETH Fiber Modem and so on. For the newest quotes, please contact a Sopto representative by calling 86-755-36946668, or by sending an email to info@sopto.com. For more info, please browse our website.