How do I Choose a Best Fiber Modem?
SOPTO Special Topic
Certificate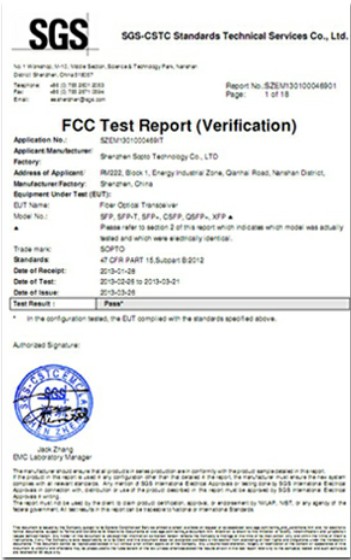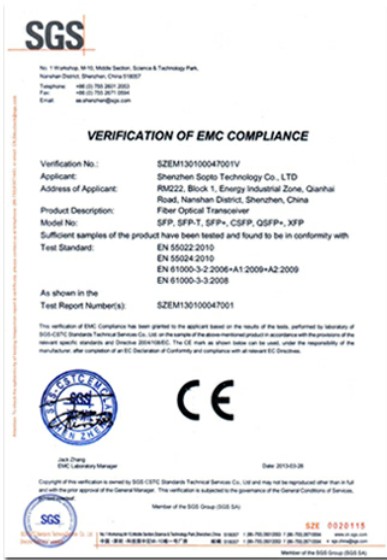 Guarantee
Except products belongs to Bargain Shop section, all products are warranted by SOPTO only to purchasers for resale or for use in business or original equipment manufacturer, against defects in workmanship or materials under normal use (consumables, normal tear and wear excluded) for one year after date of purchase from SOPTO, unless otherwise stated...
Return Policies
Defective products will be accepted for exchange, at our discretion, within 14 days from receipt. Buyer might be requested to return the defective products to SOPTO for verification or authorized service location, as SOPTO designated, shipping costs prepaid. .....
Applications
Multiplexers can be used to connect PBX, Hot line and other devices of network from central site to user site through fiber optical cable.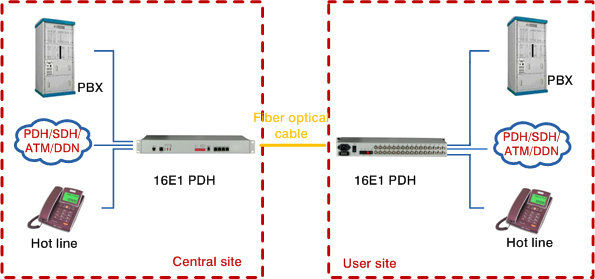 Related Products
Performance Feature
High integration desig
Low power consumption
Good EMC, EMI
Stable and Reliable
Recommended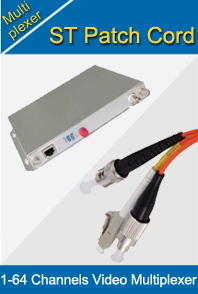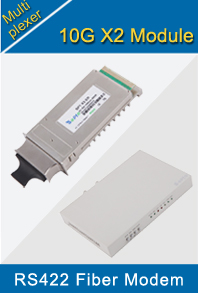 How do I Choose a Best Fiber Modem?
Choosing the best fiber-optic modem depends on a few factors, including availability, usability and cost. A modem connects an electronic device such as a computer to a network or the Internet. Fiber-optics offer a strong, fast connection that is more efficient than copper wiring or coaxial cables, which are commonly used for home Internet service.
Internet or network connections that require a fiber-optic modem are more commonly used commercially rather than residentially. Not all Internet service providers offer a fiber-optic option, so the first step to choosing a fiber-optic modem is to make sure you actually need one. Most home Internet connections use copper wires and coaxial cables, though these may connect to fiber-optic wiring at the curb. Check with your Internet provider to see what types of modems can work with your particular service.
After clarifying that you have a fiber-optic connection, find out what equipment the Internet provider will supply. Companies frequently include the modem and other necessary equipment with an Internet service package. Ask about any initial purchase or rental charges, and find out if equipment installation is also included.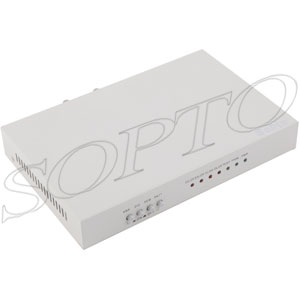 Consider your computer equipment and specific needs when researching the best fiber-optic modem for your home or office. Fiber-optics use bursts of light to send and receive electronic signals. This may require a converter, transmitter or other hardware to make the signal usable once it is received. If you are connecting multiple computers to the Internet or a network, be sure to consider types of modems that can handle more than one computer. This may mean buying a fiber-optic router to use along with the modem.
Modem installation is typically a simple do-it-yourself operation, but it is a good idea to ask before purchasing any equipment just to be sure. When inquiring about installation, also check on the reliability of the fiber-optic modem. Online reviews can be helpful on both points, as users typically will comment on ease of installation and the quality of the modems they've purchased.
It also is a good idea to shop around as much as possible to find providers offering specials with fiber-optic connections. Prices typically vary by region, speed and by company. Online electronics stores can be an excellent source of information and may offer price comparisons on fiber-optic equipment as well as information on Internet service providers.
Fiber-optic connections produce extremely clear data, which can travel with extensive speed. The advantages of a fiber-optic modem include extremely fast downloads and uploads. The level of clarity typically surpasses that of copper wire or coaxial connections as well, and interference is rare with fiber-optic wiring. One of the biggest disadvantages of a fiber-optic modem is that it may not be easily available.
Sopto Supply high quality fiber optic modems with reasonable price. For the newest quotes, please contact a Sopto representative by calling 86-755-36946668, or by sending an email to info@sopto.com. For more info, please browse our website.