Useful Fiber Optic Media Converter
SOPTO Special Topic
Certificate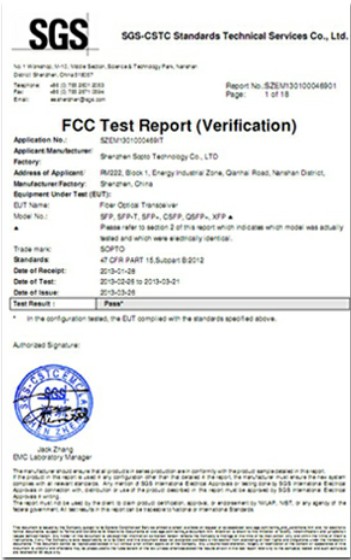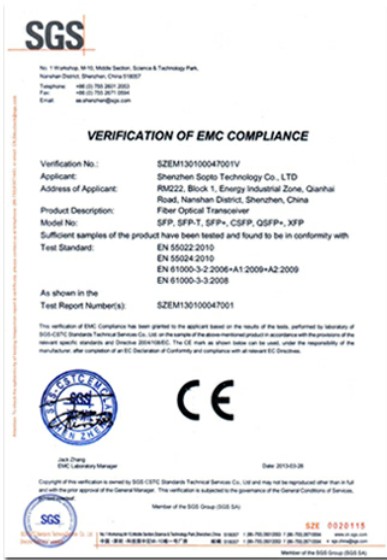 Guarantee
Except products belongs to Bargain Shop section, all products are warranted by SOPTO only to purchasers for resale or for use in business or original equipment manufacturer, against defects in workmanship or materials under normal use (consumables, normal tear and wear excluded) for one year after date of purchase from SOPTO, unless otherwise stated...
Return Policies
Defective products will be accepted for exchange, at our discretion, within 14 days from receipt. Buyer might be requested to return the defective products to SOPTO for verification or authorized service location, as SOPTO designated, shipping costs prepaid. .....
Applications
An Ethernet to Fiber Media Converter can also be used where there is high level of electromagnetic interference or EMI which is a common phenomenon found in industrial plants. This interference can cause corruption of data over copper-based ethernet links. Data transmitted over fiber optic cable however is completely immune to this type of noise. An Ethernet to Fiber Optic Converter therefore enables you to inter-connect your copper-ethernet devices over fiber ensuring optimal data transmission across the plant floor.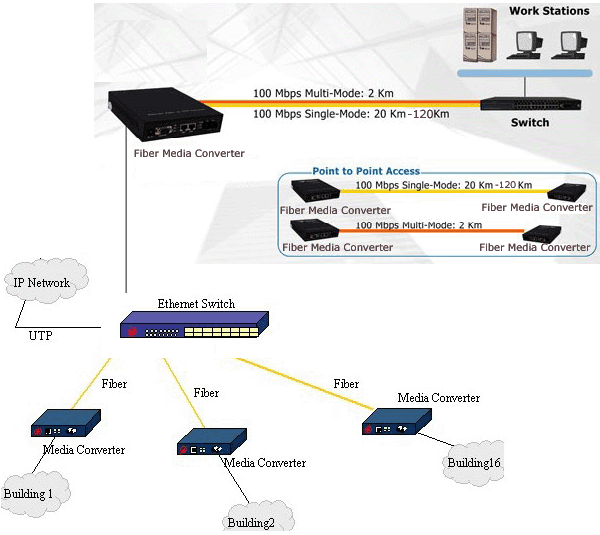 Related Products
Performance Feature
Recommended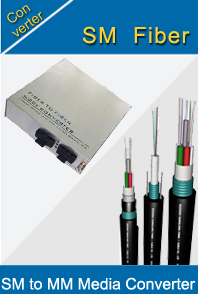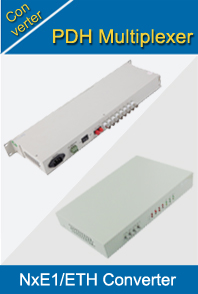 Useful Fiber Optic Media Converter
Fiber Media Converter, often known as fiber transceivers or Ethernet media converter, is simple networking device that easy to connect two different media types.
For example, twisted pair, such as Cat 5 or Cat 6 cable which has a fiber-optic cabling network, can be primarily utilized in connecting existing copper-based, structured cabling systems, like twisted pair and the faster fiber-optic networks. The converters can be utilized in the large metropolitan area networks (MANs), as well as large business networks, referred to as enterprise networks.
Applications
Fiber optic media converters for a number of POF/HCS fiber technologies, glass MM and glass SM are for sale for interference-free connection and coverage of long distances. With respect to the application along with the required range, distances of 50 m, 300 m, 10 km or 40 km can be covered.
Media converters may also connect to various optical fiber cables including multimode, single mode or single strand fiber cable. The fiber-optic media converter can extend up to 80 miles employing a single-mode fiber, a significantly greater distance compared to the older copper-based systems. Options exist for many distances to match the demands of a selected Ethernet to fiber application. And, fiber interface connectors could be dual ST, dual SC, dual LC or single SC type.
Fiber media converters can connect different LAN media, modifying duplex and speed settings. When expanding the reach with the LAN to span multiple locations, fiber transceivers are helpful in connecting multiple LANs in order to create one large campus area network that spans over the wide geographic area. Regarding larger LANs, fiber-optic media converters are helpful in connecting separate networks for a substantial area.
It can make separate LANs operate together large LAN. It can also modify speed and duplex settings. For example, a fiber-optic converter that has switching capability can connect a network segment which utilizes half duplex, a process that allows two-way communication only one way at any given time, with a faster, full-duplex system. A full-duplex system provides for simultaneous two-way traffic. The half-duplex might be a legacy 10baseT system, along with the newer system could be 100baseT, as well as the converter will allow these phones communicate on the fiber connection.
Types
Media converter types range from small standalone devices and PC card converters to high port-density chassis systems offering many advanced features for network management. And also the 10/100/100M Gigabit Ethernet Media Converter is the hottest relating to the main fiber optic media converters.
The 10/100/100M Gigabit Media Converter series was created to meet the massive needs for network deployment and able to extend a copper based Fast network via fiber cable with a maximum distance around 100KM.
10/100/1000M SFP Media Converter can convert Optical-Electric Ethernet signals between 10/100/1000M UTP interface (TX) and 1000M optical fiber interface (FX). The standard 10/100/1000M gigabit Ethernet could be extended for the distance of 100km through optical fiber link. The performance and excellence of these products are perfect because of adopting latest Gigabit IC from USA and Taiwan. 6 Group LED indicated lights could fully monitor the running conditions of converters. It is simple for users to look at and diagnose the failure of converters.
Sopto supplies lots of high quality fiber media converters with reasonable price. For the newest quotes, please contact a Sopto representative by calling 86-755-36946668, or by sending an email to info@sopto.com. For more info, please browse our website.