PCI Express History and revisions
SOPTO Special Topic
Certificate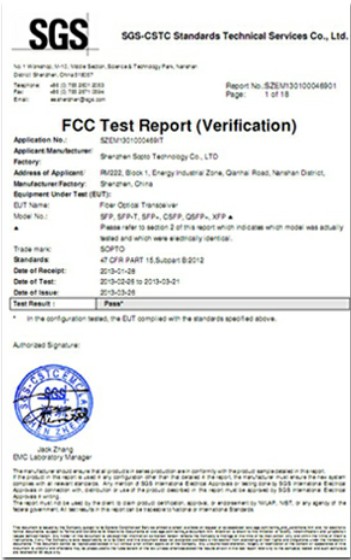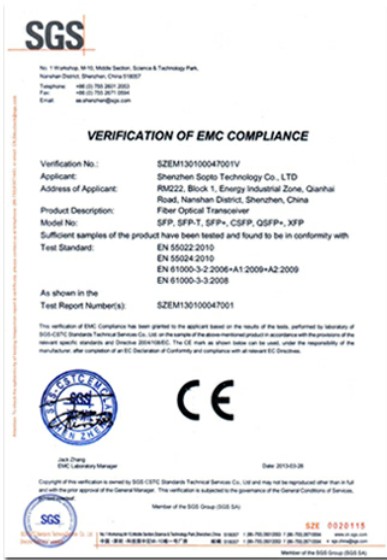 Guarantee
Except products belongs to Bargain Shop section, all products are warranted by SOPTO only to purchasers for resale or for use in business or original equipment manufacturer, against defects in workmanship or materials under normal use (consumables, normal tear and wear excluded) for one year after date of purchase from SOPTO, unless otherwise stated...
Return Policies
Defective products will be accepted for exchange, at our discretion, within 14 days from receipt. Buyer might be requested to return the defective products to SOPTO for verification or authorized service location, as SOPTO designated, shipping costs prepaid. .....
Applications
PCI-E NIC Cards provide redundant connectivity to ensure an uninterrupted network connection.

PCI-E NIC Cards are ideal for VM environments with multiple operating systems, requiring shared or dedicated NICs.

They are specially designed for desktop PC clients, servers, and workstations with few PCI Express slots available.
Related Products
Performance Feature
Recommended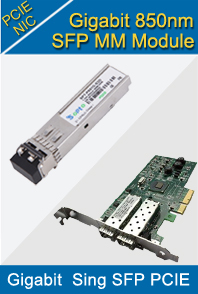 PCI Express History and revisions
While in early development, PCIe was initially referred to as HSI (for High Speed Interconnect), and underwent a name change to 3GIO (for 3rd Generation I/O) before finally settling on its PCI-SIG name PCI Express. A technical working group named the Arapaho Work Group (AWG) drew up the standard. For initial drafts, the AWG consisted only of Intel engineers; subsequently the AWG expanded to include industry partners.
PCIe is a technology under constant development and improvement. As of 2013 the PCI Express implementation has reached version 4.
PCI Express 1.0a
In 2003, PCI-SIG introduced PCIe 1.0a, with a per-lane data rate of 250 MB/s and a transfer rate of 2.5 gigatransfers per second (GT/s). Transfer rate is expressed in transfers per second instead of bits per second because the number of transfers includes the overhead bits, which do not provide additional throughput.
PCIe 1.x uses an 8b/10b encoding scheme that results in a 20 percent ((10-8)/10) overhead on the raw bit rate. It uses a 2.5 GHz clock rate, therefore delivering an effective 250 000 000 bytes per second (250 MB/s) maximum data rate.
PCI Express 1.1
In 2005, PCI-SIG introduced PCIe 1.1. This updated specification includes clarifications and several improvements, but is fully compatible with PCI Express 1.0a. No changes were made to the data rate.
PCI Express 2.0
PCI-SIG announced the availability of the PCI Express Base 2.0 specification on 15 January 2007. The PCIe 2.0 standard doubles the transfer rate compared with PCIe 1.0 to 5 GT/s and the per-lane throughput rises from 250 MB/s to 500 MB/s. This means a 32-lane PCIe connector (×32) can support throughput up to 16 GB/s aggregate.
PCIe 2.0 motherboard slots are fully backward compatible with PCIe v1.x cards. PCIe 2.0 cards are also generally backward compatible with PCIe 1.x motherboards, using the available bandwidth of PCI Express 1.1. Overall, graphic cards or motherboards designed for v2.0 will work with the other being v1.1 or v1.0a.
The PCI-SIG also said that PCIe 2.0 features improvements to the point-to-point data transfer protocol and its software architecture.
Intel's first PCIe 2.0 capable chipset was the X38 and boards began to ship from various vendors (Abit, Asus, Gigabyte) as of October 21, 2007. AMD started supporting PCIe 2.0 with its AMD 700 chipset series and nVidia started with the MCP72. All of Intel's prior chipsets, including the Intel P35 chipset, supported PCIe 1.1 or 1.0a.
Like 1.x, PCIe 2.0 uses an 8b/10b encoding scheme, therefore delivering, per-lane, an effective 4 Gbit/s max transfer rate from its 5 GT/s raw data rate.

PCI Express 2.1
PCI Express 2.1 supports a large proportion of the management, support, and troubleshooting systems planned for full implementation in PCI Express 3.0. However, the speed is the same as PCI Express 2.0. Unfortunately, the increase in power from the slot breaks backward compatibility between PCI Express 2.1 cards and some older motherboards with 1.0/1.0a, but most motherboards with PCI Express 1.1 connectors are provided with a BIOS update by their manufacturers through utilities to support backward compatibility of cards with PCIe 2.1.
PCI Express 3.x
PCI Express 3.0 Base specification revision 3.0 was made available in November 2010, after multiple delays. In August 2007, PCI-SIG announced that PCI Express 3.0 would carry a bit rate of 8 gigatransfers per second (GT/s), and that it would be backward compatible with existing PCIe implementations. At that time, it was also announced that the final specification for PCI Express 3.0 would be delayed until 2011. New features for the PCIe 3.0 specification include a number of optimizations for enhanced signaling and data integrity, including transmitter and receiver equalization, PLL improvements, clock data recovery, and channel enhancements for currently supported topologies.
Following a six-month technical analysis of the feasibility of scaling the PCIe interconnect bandwidth, PCI-SIG's analysis found that 8 gigatransfers per second can be manufactured in mainstream silicon process technology, and can be deployed with existing low-cost materials and infrastructure, while maintaining full compatibility (with negligible impact) to the PCIe protocol stack.
PCIe 3.0 upgrades the encoding scheme to 128b/130b from the previous 8b/10b, reducing the overhead to approximately 1.54% ((130-128)/130), as opposed to the 20% of PCIe 2.0. This is achieved by a technique called "scrambling" that applies a known binary polynomial to a data stream in a feedback topology. Because the scrambling polynomial is known, the data can be recovered by running it through a feedback topology using the inverse polynomial. PCIe 3.0's 8 GT/s bit rate effectively delivers 985 MB/s per lane, practically doubling the lane bandwidth relative to PCIe 2.0.
On November 18, 2010, the PCI Special Interest Group officially published the finalized PCI Express 3.0 specification to its members to build devices based on this new version of PCI Express.
PCI Express 3.1 is scheduled to be released in late 2013 or early 2014, making various tweaks to the published standard.
PCI Express 4.0
On November 29, 2011, PCI-SIG announced PCI Express 4.0 featuring 16 GT/s, still based on copper technology. Additionally, active and idle power optimizations are to be investigated. Final specifications are expected to be released in 2014–15.
Extensions and future directions
Some vendors offer PCIe over fiber products, but these generally find use only in specific cases where transparent PCIe bridging is preferable to using a more mainstream standard (such as InfiniBand or Ethernet) that may require additional software to support it; current implementations focus on distance rather than raw bandwidth and typically do not implement a full ×16 link.
Thunderbolt was developed by Intel as a general-purpose high speed interface combining a ×4 PCIe link with DisplayPort and was originally intended to be an all-fiber interface, but due to early difficulties in creating a consumer-friendly fiber interconnect, most early implementations are hybrid copper-fiber systems. A notable exception, the Sony VAIO Z VPC-Z2, uses a nonstandard USB port with an optical component to connect to an outboard PCIe display adapter. Apple has been the primary driver of Thunderbolt adoption through 2011, though several other vendors have announced new products and systems featuring Thunderbolt.
A proposed extension called OCuLink was reported in the press in September 2013; it is "the cable version of PCI Express", but despite what its name might suggest it is intended to be copper-based, and up to four lanes wide. Its target launch date is mid-2014.
You May Want to Know: