Fiber Optic Patch cord Production Process
SOPTO Special Topic
Certificate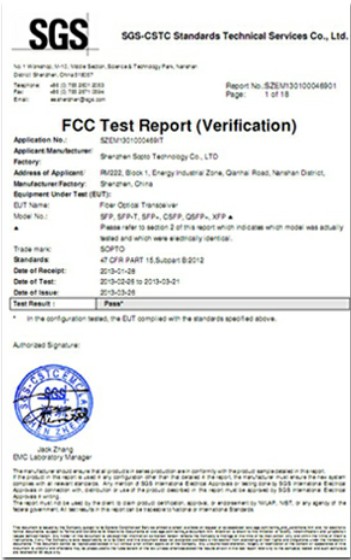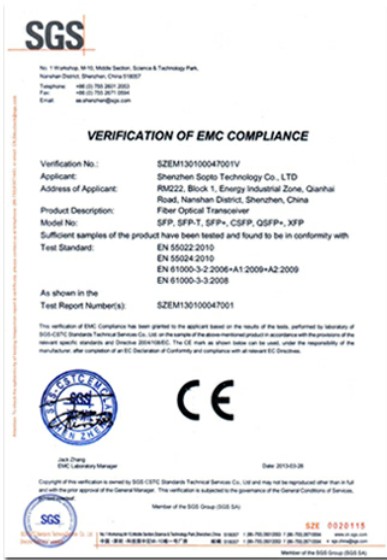 Guarantee
Except products belongs to Bargain Shop section, all products are warranted by SOPTO only to purchasers for resale or for use in business or original equipment manufacturer, against defects in workmanship or materials under normal use (consumables, normal tear and wear excluded) for one year after date of purchase from SOPTO, unless otherwise stated...
Return Policies
Defective products will be accepted for exchange, at our discretion, within 14 days from receipt. Buyer might be requested to return the defective products to SOPTO for verification or authorized service location, as SOPTO designated, shipping costs prepaid. .....
Applications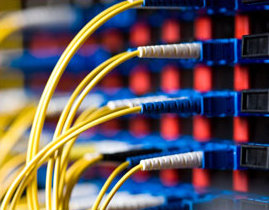 Fiber Patch Cords have a widely application. Where the need for the optical fiber connection, where you need fiber optic patch cords.
Testing Equipment

FTTX+ LAN

Optical Fiber CATV

Optical Communication System

Telecommunication
Related Products
Performance Feature
Good Water-proof

Low insertion loss;

low reflection loss;

Stability, good repeatability;

High-precision ceramic ferrule;

Compatible with NTT standard;

Precision Grinding and fully testing;

Compliance with international standards
Recommended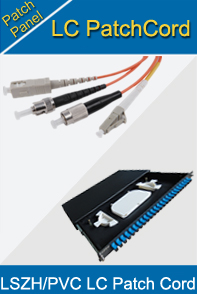 </div
Fiber Optic Patch cord Production Process 
To produce a fiber optic patch cord, we just need five steps shown below:
Optical fiber pretreatment: fiber stripping, the introduction of professional fiber stripping tool, mainly for coating peeling, reduce the damage of the fiber cladding. For multi -mode fiber is concerned, this point is not affected, but the single mode fiber is concerned, the impact is relatively large .Single-mode fiber which has a parameter called the mode field diameter, it shows the single mode fiber cladding is a part of the optical signal to pass.
Theoretically, if the damage to the fiber cladding will make polarization mode dispersion increases, attenuation increases. Actual test results, impact, but is not. One thing to note indeed, through the plurality of optical fibers of the fiber cladding damaged tested cladding damage will increase the possibility of breakage when the fiber is bent and the bending wavelength 1550nm is more obvious increase in attenuation.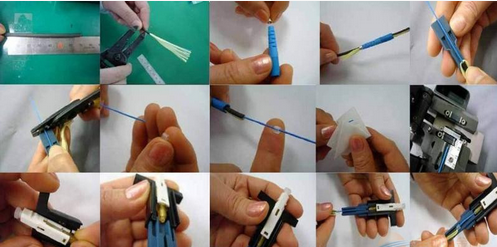 Fiber Optic Patch cord Production Process
Fiber ferrule assembly: self- assembly can reduce costs for mortise about 4-5minutes / head, Oh, do not underestimate this sort of money. Ferrule, uniform application of Seiko ceramic ferrule, the cost may be high, but its' eccentricity is very good. Eccentricity (concentricity) has two, one is an optical fiber itself, is a ferrule. A simple method can determine the initial quality of its' ferrule, ferrule penetrates the fiber, and then put down fiber, to see whether the ferrule slipped from their own fiber, good ferrule, is not going to fall from the fiber.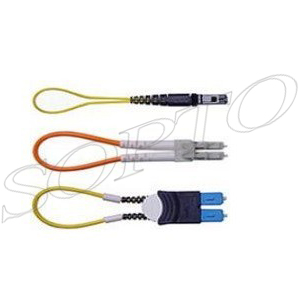 Plastic injection preparation: before grinding mainly glues and inserts for processing. The first is the glue of choice, the majority of more standardized plant fiber jumpers have chosen 353ND (epoxy glue). But the glue is not environmentally friendly, so this time we have chosen a better Loctite 0151 (environmentally friendly epoxy glue), although the cost is higher, but its' not the amount of plastic injection, so a jumper to increase by less than 1 min / head. After the glue ratio is good, it should be a high-speed rotation, which will be thrown bubbles to avoid in the future due to temperature changes on the fiber stress changes caused by optical fiber micro bending caused attenuation increases.
Inserts plastic injection: injection plastic ferrule tip slightly exposed to colloidal prevail. The introduction of multi- ferrule while dispensing equipment and its plastic volume control is very precise, very fast. Zhongguancun, which is sold cheap fiber jumper basically not dispensing, but fiber optical coating, that would produce fiber head easy to fall off, fiber bending and other issues.
Colloidal cure: the fiber insertion dispensing ferrule, and then into the curing oven for curing. The curing temperature is generally colloidal 80-90 degrees; the time is about 40 minutes. Cheap fiber can't wait so long, they will raise the temperature to 170 degrees Celsius, for about 10 minutes, the gel due to its temperature difference is too large, the resulting gel is difficult to control the stress, the fiber will be produced changes in how can't be estimated .
Sopto supplies high quality fiber optic patch cords and network patch cables. For the newest quotes, please contact a Sopto representative by calling 86-755-36946668, or by sending an email to info@sopto.com. For more info, please browse our website.