Three Points to Know the SFP Module
SOPTO Special Topic
Certificate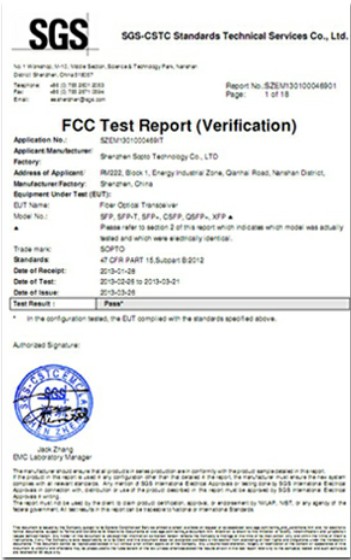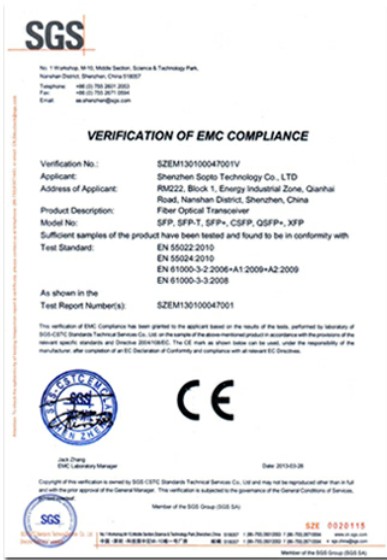 Guarantee
Except products belongs to Bargain Shop section, all products are warranted by SOPTO only to purchasers for resale or for use in business or original equipment manufacturer, against defects in workmanship or materials under normal use (consumables, normal tear and wear excluded) for one year after date of purchase from SOPTO, unless otherwise stated...
Return Policies
Defective products will be accepted for exchange, at our discretion, within 14 days from receipt. Buyer might be requested to return the defective products to SOPTO for verification or authorized service location, as SOPTO designated, shipping costs prepaid. .....
Applications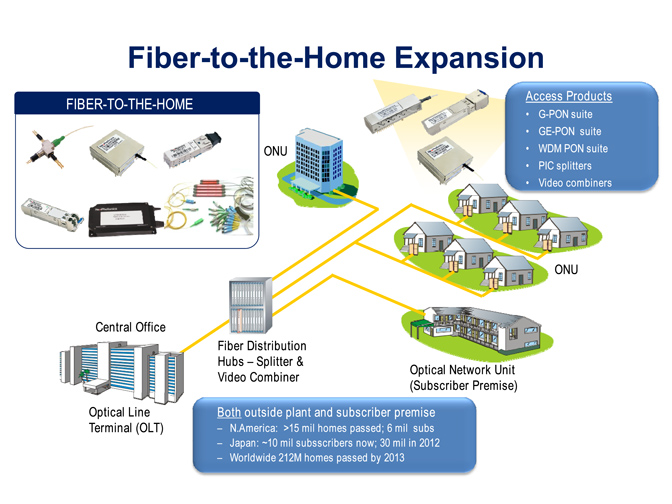 Fiber Optic Transceiver Modules can be applied to these occasions or fields.
Ethernet

IPTV

FTTX

Security

Video Monitor

SDH/SONET

Data Communication

Storage Area Networks
Performance Feature
Stable
Low cost
Small size
Economic
Dust-proof
High speed
Hot-pluggable
Good EMI, EMC
Wide appliaction field
DDM function available
Long transmission distance
Good Anti-static performance
Recommended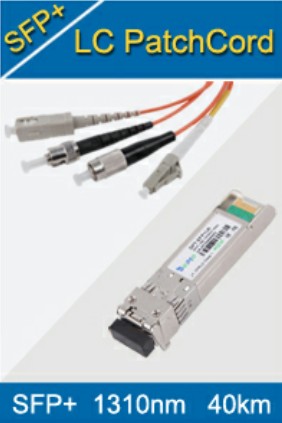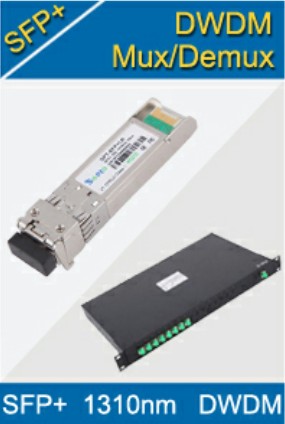 Three Points to Know the SFP Module
There are a number of optical modules and small form pluggable networking accessories to choose from in the market. Most commonly the optical modules to work both transmit and receive electronic optical signals. These transceiver module form factors are created under the Multi -Source Agreement. Industry professionals say that the modules are performed under this Agreement strictly.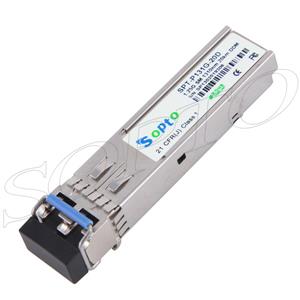 1.25G 1310nm 20km SFP Optical Transceiver
All optical transceivers are placed on sections of modules by their baud rates. Each plug-in module support speeds of 1Gbps to 10Gbps. Each type of support will help you decide what accessories network that works best for you. Now, do some detailed Sopto SFP module, and make sure it is right for you.
The principle of optical module SFP
SFP Transceiver Modules - hot-plug module, the highest rate of up to 10G LC interfaces, multiple uses. SFP (Small Form Pluggable) can be simply understood as the upgrade version GBIC. Module volume ratio reduced by half GBIC module, the same panel can be set to more than double the ports. Other features of the SFP module are basically the same as GBIC. Items such as Cisco SFP (mini -GBIC Cisco) tend to be smaller and are only about half the size of the optical GBIC. These modules speed range from 100Mbps to 4Gbps. Its length transmission begins approximately 500 meters and up to 120 km.
The composition of SFP optical module
Laser (includes transmitter TOSA with ROSSA receptor) and the IC card and external accessories are components. External housing, base, PCBA, pull rings, brooches, unlock, composition rubber stopper. For ease of identification, usually the type of module parameters identification ring shot color.
The path of SFP classification
Divided by rate: there are 155M/622M/1.25G/2.125G/4.25G/8G/10G. And 155M 1.25G SFP modules are used more; 10G technology is maturing, and demand is increasing rapidly.
Divided according to wavelength : 850nm/1310nm/1550nm/1490nm/1530nm/1610nm , the wavelength is 850 nm multimode SFP , and the transmission distance is 2km down .1310/1550nm is single mode SFP , and the distance transmission is longer than 2 km. Price 850nm/1310nm/1550nm relatively cheaper than the other three.
The bare module is easy to confuse if they have brand manufacturers make color pull ring to distinguish generally eg black ring is multi- shot mode , the wavelength is 850 nm , blue is module 1310 is yellow the 1550nm module ; purple is the 1490nm module and so on.
For purchasing more high quality fiber optic transceiver modules with low cost or for more products' information, please contact a Sopto representative by calling 86-755-36946668, or by sending an email to info@sopto.com.