BiDirectional Testing of Fiber Optic Cabling
SOPTO Special Topic
Certificate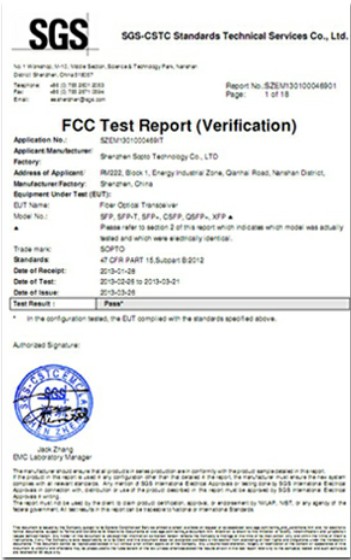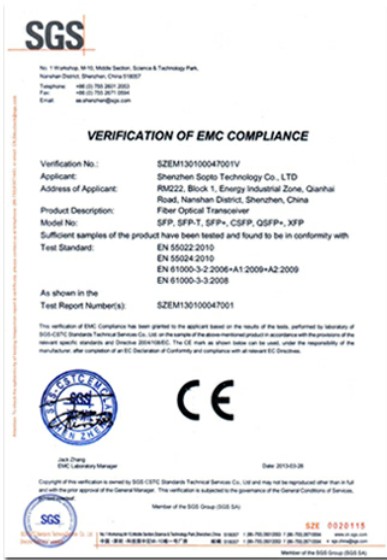 Guarantee
Except products belongs to Bargain Shop section, all products are warranted by SOPTO only to purchasers for resale or for use in business or original equipment manufacturer, against defects in workmanship or materials under normal use (consumables, normal tear and wear excluded) for one year after date of purchase from SOPTO, unless otherwise stated...
Return Policies
Defective products will be accepted for exchange, at our discretion, within 14 days from receipt. Buyer might be requested to return the defective products to SOPTO for verification or authorized service location, as SOPTO designated, shipping costs prepaid. .....
Applications
Fiber Optis can be used in so many fields:
Data Storage Equipment

Interconnects,Networking

Gigabit Ethernet

FTTx, HDTV,CATV

Aerospace & Avionics

Data Transfer Tests

Network Equipment

Broadcast Automotive

Electronics,Sensing

Oil & Gas, Imaging

Outside Plant,Central Office

Harsh Environment

Data Transmission

Illumination,Institutions

Ship to Shore,Education

Simulation,Military,Space

Unmanned Aerial Vehicles

Semiconductor Equipment

Diagnostics & Troubleshooting

Premise Networks Carrier Networks

Independent Telecommunication Providers
Performance Feature
Recommended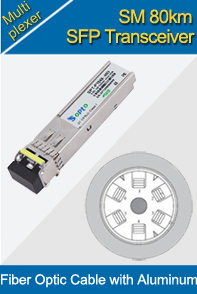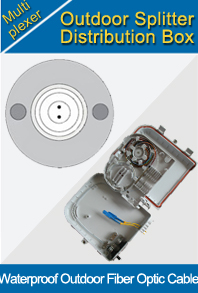 BiDirectional Testing of Fiber Optic Cabling
Bi-directional testing of fiber optic cable is important to insure the quality of a fiber network. The main reason for this is due to the fact that no two glass fibers are exactly same. Whether the fiber optic cables are manufactured by different companies or they happened to come off another reel, their fibers may have slightly different core sizes due to core-cladding concentricity mismatches.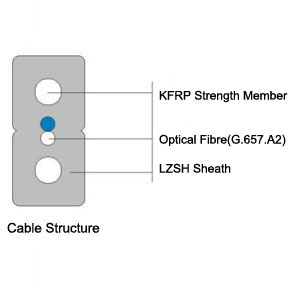 Self-Supporting Drop Optical Cable
For example, if the transmitting light travels from a larger core to a slightly smaller one or if the cores are offset during the fusion splice or connection process, you will witness more attenuation in one direction than the other. Therefore, it is essential to measure both directions. Once you have gathered the bi-directional measurements you calculate the average which is known as the 'average link loss.' Using the bi-directional average enables networkers to adequately measure splice loss.
Generally, network operators use optical time domain reflectometers (OTDR) to determine loss. Simply, the OTDR sends light through the fiber and then measures the amount that is reflected back, as well as how much time it took. In addition to attenuation, these meters have the ability to locate breaks in fiber, splices and connectors and reflection properties at multiple wavelengths.
For more info, please browse our website.