Fiber Optic Splice Closure Overview
SOPTO Special Topic
Certificate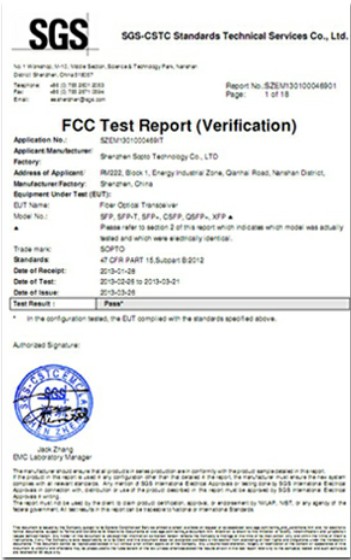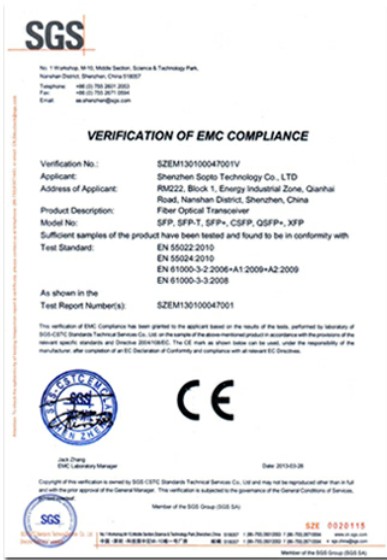 Guarantee
Except products belongs to Bargain Shop section, all products are warranted by SOPTO only to purchasers for resale or for use in business or original equipment manufacturer, against defects in workmanship or materials under normal use (consumables, normal tear and wear excluded) for one year after date of purchase from SOPTO, unless otherwise stated...
Return Policies
Defective products will be accepted for exchange, at our discretion, within 14 days from receipt. Buyer might be requested to return the defective products to SOPTO for verification or authorized service location, as SOPTO designated, shipping costs prepaid. .....
Applications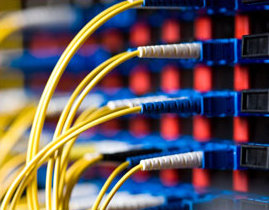 Fiber Patch Cords have a widely application. Where the need for the optical fiber connection, where you need fiber optic patch cords.
Testing Equipment

FTTX+ LAN

Optical Fiber CATV

Optical Communication System

Telecommunication
Related Products
Performance Feature
Good Water-proof

Low insertion loss;

low reflection loss;

Stability, good repeatability;

High-precision ceramic ferrule;

Compatible with NTT standard;

Precision Grinding and fully testing;

Compliance with international standards
Recommended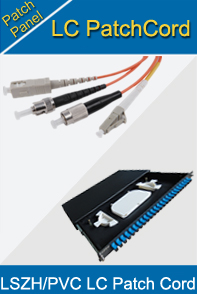 Fiber Optic Splice Closure Overview
Fiber optic splice closure is usually used with outdoor fiber optic cables, provides space for the outdoor fiber optic cables to be spliced together. The fiber optic splice closures and the fiber trays inside will protect the spliced fiber and the joint parts of the outdoor fiber cables. Generally the fiber optic splice closures are dome type and horizontal types, and Horizontal Fiber optic Splice Closure is used more often.
There are two main types of closures, fiber optic and fiber optic terminal. A closure is hardware used to restore integrity of fiber cables entering the enclosure. The terminal is a hardened external connector that allows the addition of one or more fiber cables to the enclosure. These two categories can be configured as butt closures and in-line closures. The butt closure allows cables to enter from one end, while the in-line allows entry from both ends. Both the butt closures and in-line closures can be one of the following types:
1) Horizontal type
Horizontal type splice closures look like flat or cylindrical case. They provide space and protection for optical cable splicing and joint. They can be mounted aerial, buried, or for underground applications. Horizontal types are used more often than vertical type (dome type) closures.
Most horizontal fiber closure can accommodate hundreds of fiber connections. They are designed to be waterproof and dust proof. They can be used in temperature ranging from -40°C to 85°C and can accommodate up to 106kpa pressure. The cases are usually made of high tensile construction plastic, are widely used in CATV, telecommunications and fiber optic networks.
2) Vertical Type
Vertical type of fiber optic splice closures looks like a dome, thus they are also called dome fiber optic splice closures. They meet the same specification as the horizontal types. They are designed for buried applications.
Vertical fiber optic splice closures are made of excellent engineering plastics, they are with 1 inlet/outlet ports, 2 inlet/outlet ports, 3 inlet/outlet ports types, fitting different fiber optic core numbers. The vertical fiber optic splice closure is used in CATV, telecommunications and fiber optic networks. Fiber splice closures accept both ribbon fiber optic cable and round fiber cables. Each type (ribbon or round cable) fits respective requirement of different fiber splicing counts.
They are widely used in optic telecommunication systems. For purchasing high quality fiber optic splice closure with low cost or for more products' information, please contact a Sopto representative by calling 86-755-36946668, or by sending an email to info@sopto.com.