What is Optical Fiber and Its Origin
SOPTO Special Topic
Certificate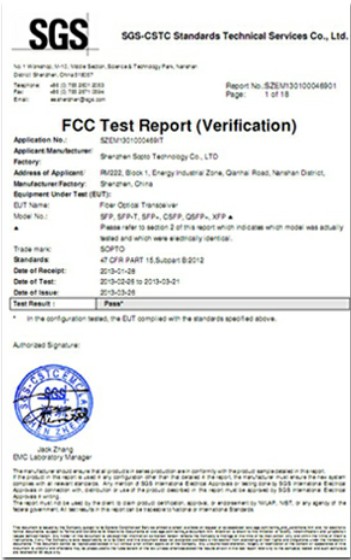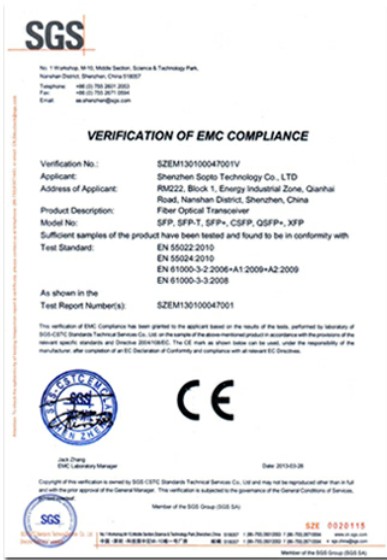 Guarantee
Except products belongs to Bargain Shop section, all products are warranted by SOPTO only to purchasers for resale or for use in business or original equipment manufacturer, against defects in workmanship or materials under normal use (consumables, normal tear and wear excluded) for one year after date of purchase from SOPTO, unless otherwise stated...
Return Policies
Defective products will be accepted for exchange, at our discretion, within 14 days from receipt. Buyer might be requested to return the defective products to SOPTO for verification or authorized service location, as SOPTO designated, shipping costs prepaid. .....
Applications
Fiber Optis can be used in so many fields:
Data Storage Equipment

Interconnects,Networking

Gigabit Ethernet

FTTx, HDTV,CATV

Aerospace & Avionics

Data Transfer Tests

Network Equipment

Broadcast Automotive

Electronics,Sensing

Oil & Gas, Imaging

Outside Plant,Central Office

Harsh Environment

Data Transmission

Illumination,Institutions

Ship to Shore,Education

Simulation,Military,Space

Unmanned Aerial Vehicles

Semiconductor Equipment

Diagnostics & Troubleshooting

Premise Networks Carrier Networks

Independent Telecommunication Providers
Performance Feature
Recommended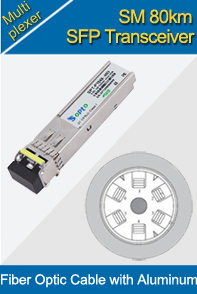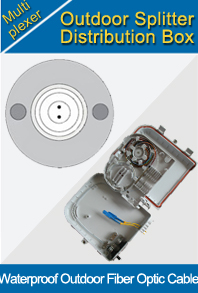 What is Optical Fiber and Its' Origin
An optical fiber is a single, hair-fine filament drawn from molten silica glass. These fibers are replacing metal wire as the transmission medium in high-speed, high-capacity communications systems that convert information into light, which is then transmitted via fiber optic cable. Currently, American telephone companies represent the largest users of fiber optic cables, but the technology is also used for power lines, local access computer networks, and video transmission.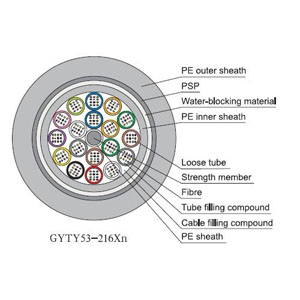 Direct Buried Fiber Optical Cable
Alexander Graham Bell, the American inventor best known for developing the telephone, first attempted to communicate using light around 1880. However, light wave communication did not become feasible until the mid-twentieth century, when advanced technology provided a transmission source, the laser, and an efficient medium, the optical fiber. The laser was invented in 1960 and, six years later, researchers in England discovered that silica glass fibers would carry light waves without significant attenuation, or loss of signal. In 1970, a new type of laser was developed, and the first optical fibers were produced commercially.
In a fiber optic communications system, cables made of optical fibers connect data links that contain lasers and light detectors. To transmit information, a data link converts an analog electronic signal—a telephone conversation or the output of a video camera—into digital pulses of laser light. These travel through the optical fiber to another data link, where a light detector reconverts them into an electronic signal.
For more info, please browse our website. For purchasing more fiber optic assembly products, please contact a Sopto representative by calling 86-755-36946668, or by sending an email to info@sopto.com.