Halogen Free Cable Advantages
SOPTO Special Topic
Certificate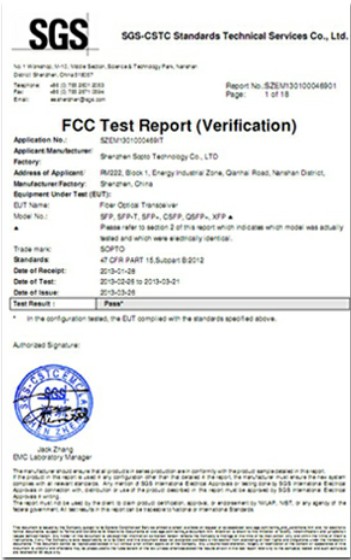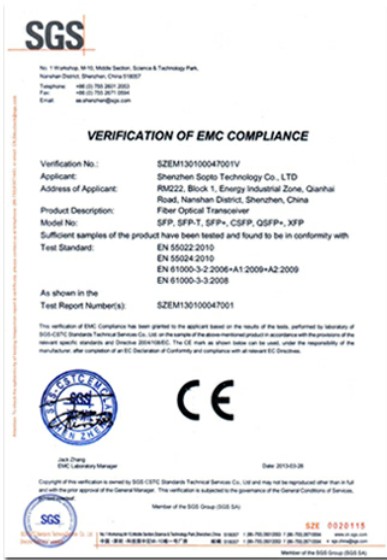 Guarantee
Except products belongs to Bargain Shop section, all products are warranted by SOPTO only to purchasers for resale or for use in business or original equipment manufacturer, against defects in workmanship or materials under normal use (consumables, normal tear and wear excluded) for one year after date of purchase from SOPTO, unless otherwise stated...
Return Policies
Defective products will be accepted for exchange, at our discretion, within 14 days from receipt. Buyer might be requested to return the defective products to SOPTO for verification or authorized service location, as SOPTO designated, shipping costs prepaid. .....
Applications
Fiber Optis can be used in so many fields:
Data Storage Equipment

Interconnects,Networking

Gigabit Ethernet

FTTx, HDTV,CATV

Aerospace & Avionics

Data Transfer Tests

Network Equipment

Broadcast Automotive

Electronics,Sensing

Oil & Gas, Imaging

Outside Plant,Central Office

Harsh Environment

Data Transmission

Illumination,Institutions

Ship to Shore,Education

Simulation,Military,Space

Unmanned Aerial Vehicles

Semiconductor Equipment

Diagnostics & Troubleshooting

Premise Networks Carrier Networks

Independent Telecommunication Providers
Performance Feature
Recommended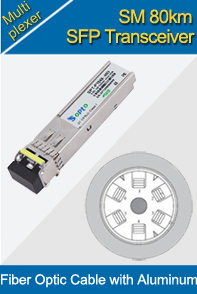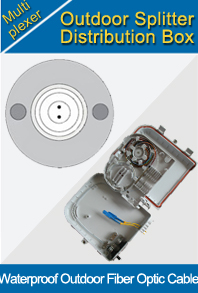 Halogen Free Cable Advantages
When products containing halogens are burned, they produce very dangerous gasses. Public awareness of these dangers began after several tragic fires claimed the lives of victims who inhaled deadly halogenated fumes. Many organizations, local authorities and governments have undertaken broad initiatives to eliminate the production of halogenated material. In Asia, the United Kingdom and many European communities, the use of wire and cable containing halogens is highly regulated, and in some areas completely prohibited.
Halogenated compounds are normally very stable. When they burn, however, the halogens separate and become highly reactive, forming very toxic, extremely dangerous and corrosive gasses that can significantly damage organic, inorganic and metallic materials. The hydrogen chlorine gas produced from burning PVC, for example, is similar to mustard gas.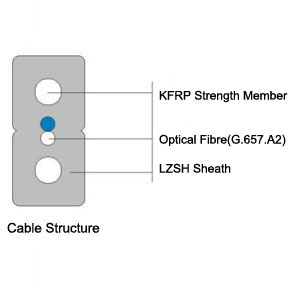 Self-Supporting Drop Optical Cable
Fires involving the combustion of halogenated materials can be devastating. Inhalation of dangerous fumes can cause serious harm or even death to humans. Acid rain and fumes can quickly destroy expensive industrial and computer equipment.
Low smoke and halogen free cabling is becoming increasingly necessary to protect against the risk of toxic gas emissions during a fire. Standard RG cables contain halogen insulation. Halogen insulation was first used because it helps prevent cables from fire, but if it does ignite, the resulting fumes are highly toxic and a major risk, both to human life and to circuitry in place: critical, for example, in an aircraft.
Halogen free cables are engineered and designed so that emissions during a fire offer low toxicity and low smoke. This type of cabling is increasingly of relevance in public sector housing and major new developments. It could be increasingly worthwhile and of interest when it comes to elderly housing too, where items such as disabled stair lifts are in use and the risk of additional complications as a result of fire significant.
Halogen free or zero halogen cabling is used in many areas of the cable and wiring industry, including aircraft, rail and construction. Used to protect wiring, it is proven to limit the amount of toxic gas emitted when it comes into contact with heat.
For more info, please browse our website. For purchasing fiber optic assembly products, please contact a Sopto representative by calling 86-755-36946668, or by sending an email to info@sopto.com.