SOPTO Special Topic
Certificate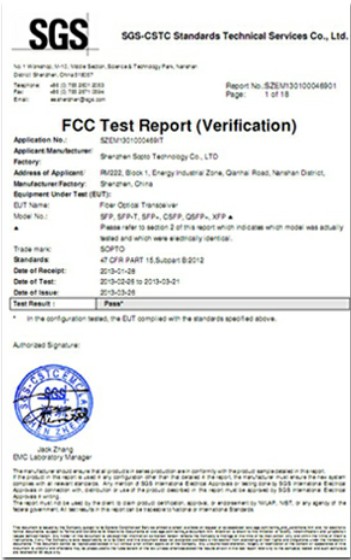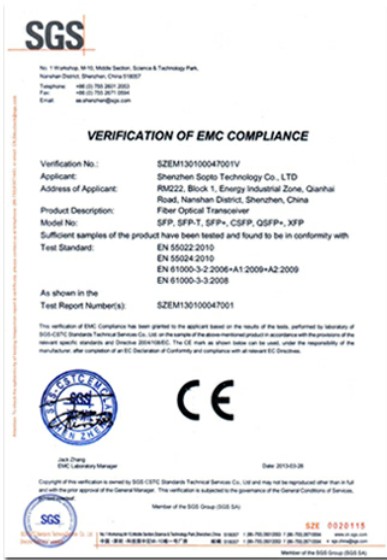 Guarantee
Except products belongs to Bargain Shop section, all products are warranted by SOPTO only to purchasers for resale or for use in business or original equipment manufacturer, against defects in workmanship or materials under normal use (consumables, normal tear and wear excluded) for one year after date of purchase from SOPTO, unless otherwise stated...
Return Policies
Defective products will be accepted for exchange, at our discretion, within 14 days from receipt. Buyer might be requested to return the defective products to SOPTO for verification or authorized service location, as SOPTO designated, shipping costs prepaid. .....
Applications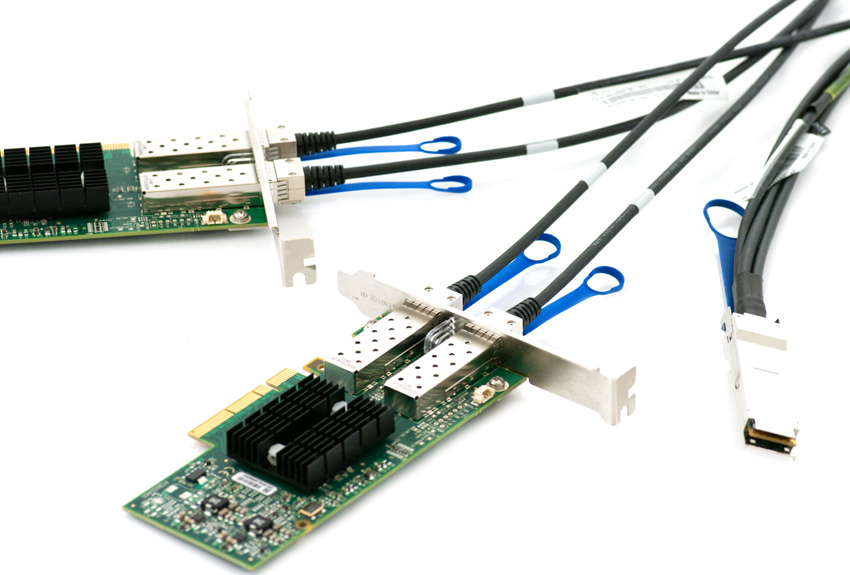 Twinax Cables are mainly used with PCI or PCI-E Card for the short distance interconnection in the server room.
Related Products
Performance Feature
Stable Transmission Speed
Reliable Transmission
Various Length Selection
Wider Operating Temperature
Good for HPC
Good for Data Center
Recommended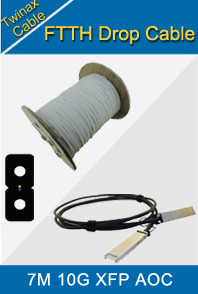 Why AOCs need testing?
Active optical cables (AOCs) have, in many places, replaced electrical cables for 10Gbit/s and higher applications. And why not? AOCs are lighter and can move data faster than wires. The weight and size savings alone provide better air flow, which improves cooling of server farms and communications networks.
An AOC consists of two optical/electrical (O/E) converters connected through a fiber-optic cable, shown in the photo below. The electrical interface must conform to an electrical-interface standard such as InfiniBand, Fibre Channel, Ethernet, USB 3.0, Thunderbolt, or HDMI. The cable below  has a QSFP+ electrical interface at each end.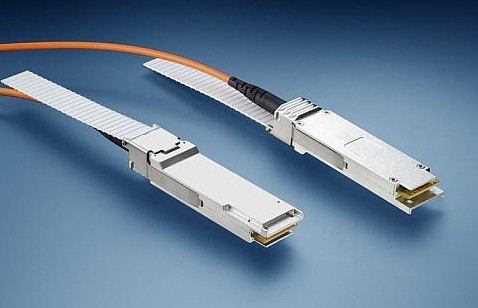 AOCs need testing, not just in the engineering, but in production. To accomplish that task, Multilane, a maker of optical and electrical data test equipment, has assembled an AOC production test system.
The diagram below shows the system. It consists of a set of modular instruments:
A four-lane, 16Gbit/s BERT (bit-error rate tester), which functions as a programmable pattern generator

A DSO (Digital Sampling Oscilloscope), which provides eye diagrams and jitter analysis

A QSFP+ host with extended support to enable four corner testing.
AOCs are being used more and more to establish high-speed Ethernet and Infiniband backbone connections for cloud computing, handling signals up to 100Gbit/s. The need for cloud bandwidth is driven by the explosive growth in the use of internet bandwidth and storage as required by smartphones, tablets and other devices.


The AOC production testing system comes equipped with an API library, which lets a user communicate with all the hardware components to carry out AOC tests according to 40G Ethernet electrical specifications. Tests include voltage, current and power-consumption measurements, temperature measurements, bulk EEPROM programming for QSFP modules, PPG output signals, Eye Diagram and Jitter measurements, and BER with J2-J9 bathtub curve measurements and four-corner testing.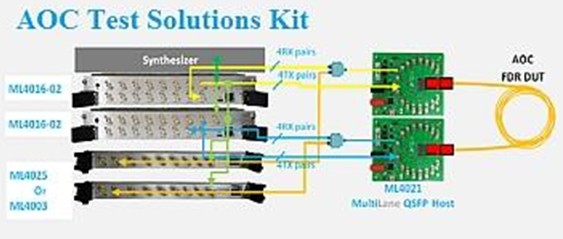 Do you test active optical cables? If so, what equipment do you use and what tests do you perform?
Related Knowledge: