AOC market driven by the growing demand for higher bandwidth spe
SOPTO Special Topic
Certificate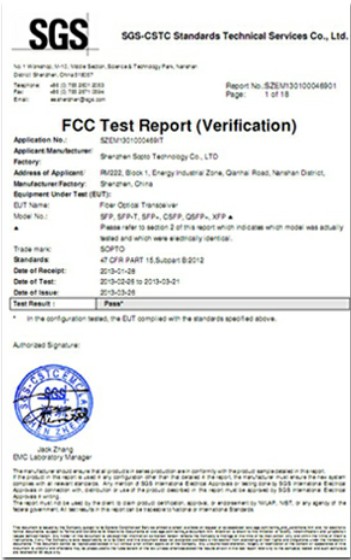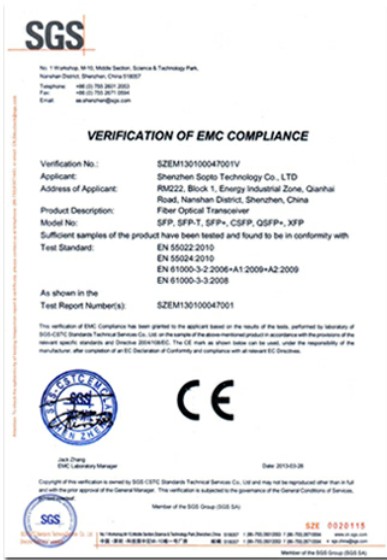 Guarantee
Except products belongs to Bargain Shop section, all products are warranted by SOPTO only to purchasers for resale or for use in business or original equipment manufacturer, against defects in workmanship or materials under normal use (consumables, normal tear and wear excluded) for one year after date of purchase from SOPTO, unless otherwise stated...
Return Policies
Defective products will be accepted for exchange, at our discretion, within 14 days from receipt. Buyer might be requested to return the defective products to SOPTO for verification or authorized service location, as SOPTO designated, shipping costs prepaid. .....
Applications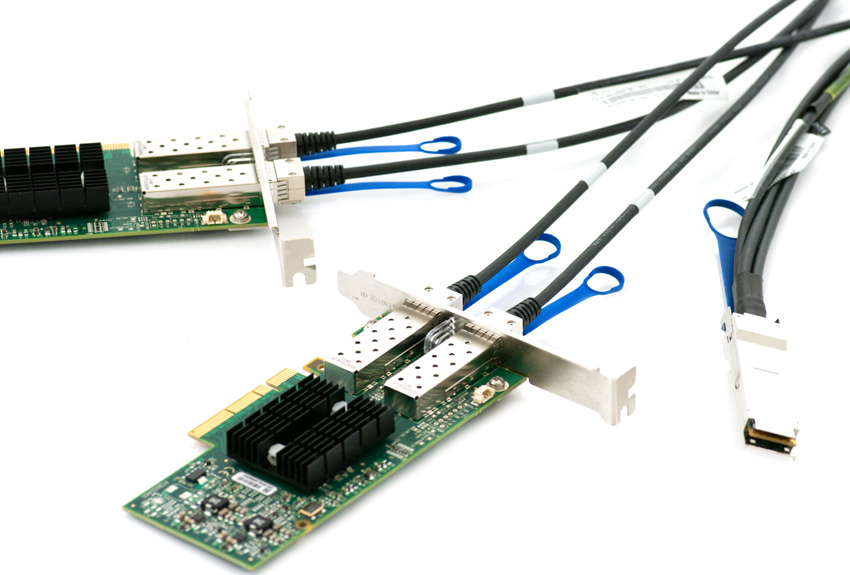 Twinax Cables are mainly used with PCI or PCI-E Card for the short distance interconnection in the server room.
Related Products
Performance Feature
Stable Transmission Speed
Reliable Transmission
Various Length Selection
Wider Operating Temperature
Good for HPC
Good for Data Center
Recommended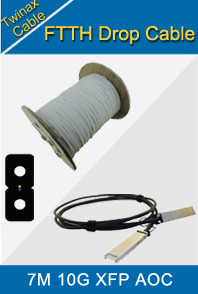 AOC market driven by the growing demand for higher bandwidth speeds
The active optical cables (AOC) market has been forecast to reach a total industry value of $1 billion by the end of 2018, driven by a number of key factors, including growing demand for higher bandwidth speeds, rise in processor speeds, and advancements in fibre optics technology.
Over the past few years, the market has become heavily crowded; with 26 companies currently active in the AOC market. Applications have expanded as well, moving from high-performance computers (HPC) to traditional data centers with support of multiple protocols.
AOCs are at present heavily dependent on InfiniBand protocol. InfiniBand interface in commercial applications such as supercomputers and server applications have been critical to growth of the overall AOC market in recent years.
The InfiniBand segment moved from the traditional 10G QSFP+ format to 14G FDR QSFP+ fiber optic cables, making it the strongest AOC application till date.
The AOC market is also benefitted by the increasing attention of vendors towards HDMI, Thunderbolt and USB protocols in consumer and video protocols. Other protocols such as HDMI, USB3.0 and DisplayPort are expected to gain traction in future.
According to a recent market report, 'Active Optical Cables: A Global Market Report,' data centres represent the largest end-use application in the global active optical cable market. A key factor driving demand from data centres include increasing bandwidth speeds, which are expected to touch 100 Gbps by 2018.
However, data centres within the AOC market centres are currently limited to facilities that look to optimize the existing infrastructure to provide higher data rates.
Nevertheless, the market for AOCs in data centres is expected to increase with the introduction of big data applications in the coming years. In addition, AOCs are steadily gaining prominence in non-data centre applications such as in consumer electronic devices.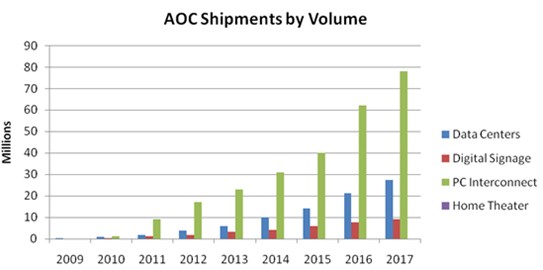 AOC Shipments by Volume
The United States represents the largest market worldwide. However, emerging markets are expected to spearhead growth driven by faster economic growth and growing adoption of new technologies. Asia-Pacific is set to emerge as the fastest growing regional market with a compound annual growth rate (CAGR) of 63% forecast for the next five years.
Related Knowledge: