Installing and Removing 10G SFP+ Copper Cable Assemblies
SOPTO Special Topic
Certificate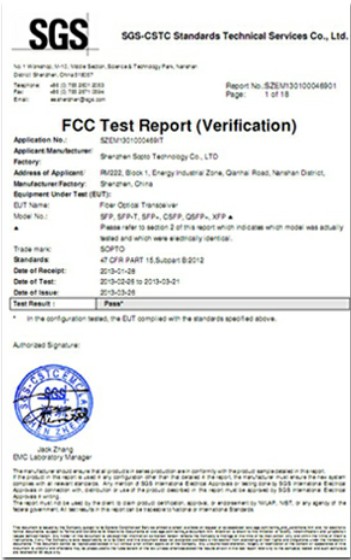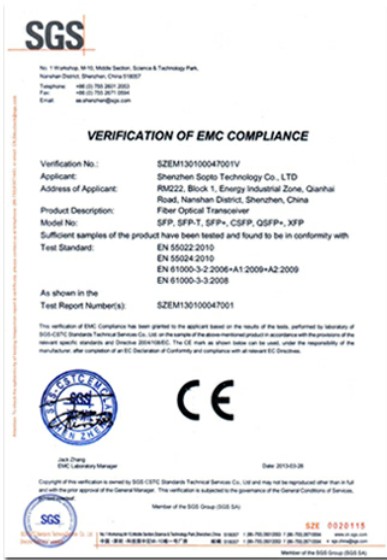 Guarantee
Except products belongs to Bargain Shop section, all products are warranted by SOPTO only to purchasers for resale or for use in business or original equipment manufacturer, against defects in workmanship or materials under normal use (consumables, normal tear and wear excluded) for one year after date of purchase from SOPTO, unless otherwise stated...
Return Policies
Defective products will be accepted for exchange, at our discretion, within 14 days from receipt. Buyer might be requested to return the defective products to SOPTO for verification or authorized service location, as SOPTO designated, shipping costs prepaid. .....
Applications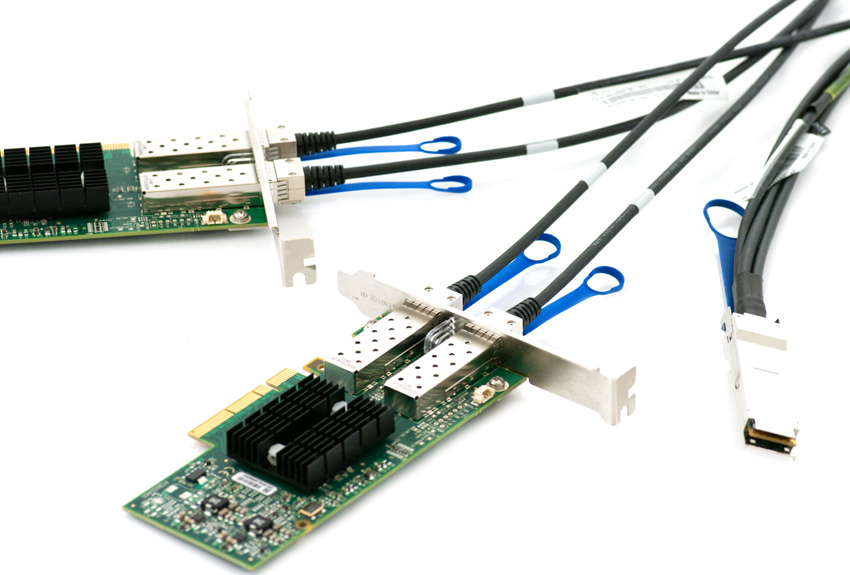 Twinax Cables are mainly used with PCI or PCI-E Card for the short distance interconnection in the server room.
Related Products
Performance Feature
Stable Transmission Speed
Reliable Transmission
Various Length Selection
Wider Operating Temperature
Good for HPC
Good for Data Center
Recommended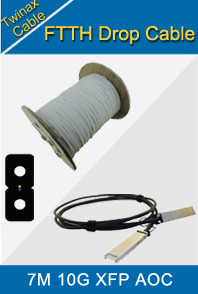 Installing and Removing 10G SFP+ Copper  Cable Assemblies
To attach a cable assembly, remove the purple protective EMI cap. Then simply insert the connector end into the cage of the SFP+ host port in the active equipment.   Make sure the cable is fully inserted and engaged.
ATTENTION:
Observe precautions for handling electrostatic sensitive electronic devices when installing this product.  Ensure that you are properly grounded with a wrist strap or equivalent while installing 10G SFP+ Copper Cables. 

To disengage gently pull the latch release and the cable assembly will easily disengage the port. 10G SFP+ Direct Attached Copper Cable Assemblies have been designed to fit into high-density belly- to - belly faceplates.
Cable Installation Tips and Best Practices 
There are a few practical steps that can be taken during installation to optimize the effectiveness of the layout.   

For overhead cable routing, place the switches near the top of the racks 

For under floor cable routing, place the switches near the bottom of the racks

Do not route SFP+ Cable Assemblies parallel to power cables, they should only cross at right angles 

Do not route cables in front of fans or air ventilation areas of the rack

Do not kink cables 

Do not twist connectors  

Use Hook and Loop Cable Ties to secure cables, do not use plastic cable ties
Related Knowledge: