What makes Mini-SAS the perfect choice for arrays with over 4 dr
SOPTO Special Topic
Certificate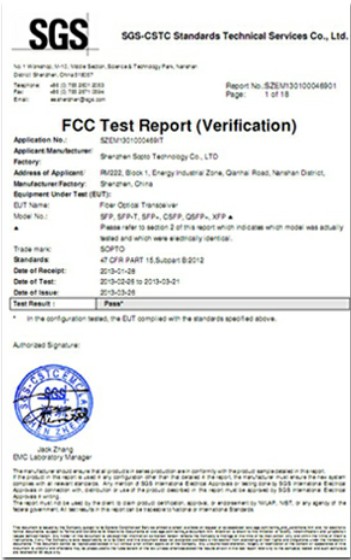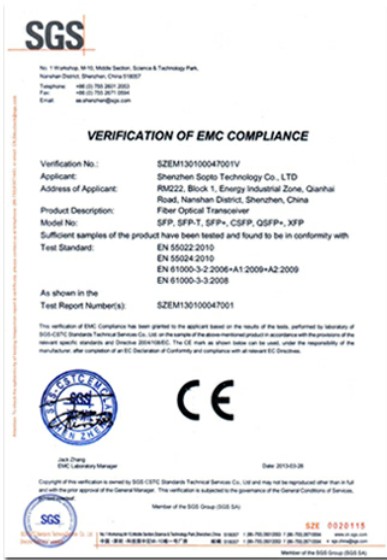 Guarantee
Except products belongs to Bargain Shop section, all products are warranted by SOPTO only to purchasers for resale or for use in business or original equipment manufacturer, against defects in workmanship or materials under normal use (consumables, normal tear and wear excluded) for one year after date of purchase from SOPTO, unless otherwise stated...
Return Policies
Defective products will be accepted for exchange, at our discretion, within 14 days from receipt. Buyer might be requested to return the defective products to SOPTO for verification or authorized service location, as SOPTO designated, shipping costs prepaid. .....
Applications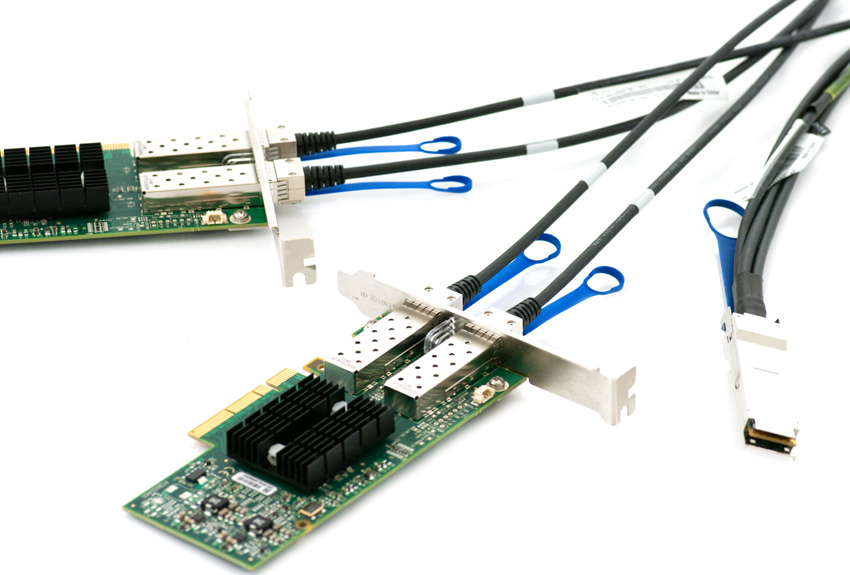 Twinax Cables are mainly used with PCI or PCI-E Card for the short distance interconnection in the server room.
Related Products
Performance Feature
Stable Transmission Speed
Reliable Transmission
Various Length Selection
Wider Operating Temperature
Good for HPC
Good for Data Center
Recommended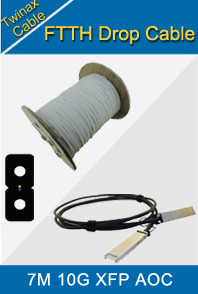 What makes Mini-SAS the perfect choice for arrays with over 4 drives?
Speed:  Simply put, it's four eSATA connections in one; unlike SATA, it supports both SATA and SAS drives.  It is also a lockable (latching) connection making it more secure and reliable; expandable where a single 4-line MiniSAS connector supports up to 255 or more devices.
Each Mini-SAS lane runs at 3 or 6Gbit/s (12Gbit/s in the future), and each 4-lane Mini-SAS port has four such lanes.  Thus an array with a 4-lane 6Gbs MiniSAS connection has a theoretical maximum throughput of 24Gbs!  In real life, the throughput will be limited by host adapter and drives' performance; for 8 drives in RAID5, read speeds can exceed 1GB/s, with write speeds at or above 800MB/s.  Compare that to under 300MB/s with an eSATA 300 connection, 320MB/s with Ultra320 SCSI, and 400MB/s - with 4GHz FC-AL.
Security: solid and locking connections are a huge improvement over non-locking eSATA, bulky and flimsy SCSI, and expensive Fibre Optical.  The cables are also usually constructed very solidly, and are much less likely to be accidentally broken or damaged just by stepping on them.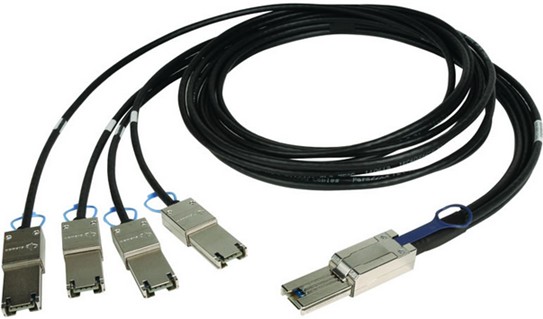 Value: storage enclosures with Mini-SAS ports cost about the same as the ones with eSATA ports.  HBAs or Host Bus Adapters - controllers without RAID logic, cost about $500.  RAID controllers vary, and as of today, a suitable and very fast 8-lane ATTO ExpressSAS R680 RAID controller is listed at $1,095.  This is quite comparable to SCSI and (e)SATA, and is significantly less expensive than FC-AL.
A Fibre-Optical array is approximately $2000 more expensive than a Mini-SAS one: the RAID controller usually resides in the enclosure and adds about $2000 to it, and the FC-AL HBA (Host Bus Adapter) residing in the computer is anywhere from $600 to $1400 depending on the number of ports and their flavors - thus offsetting the price of a SAS RAID controller.
Distance: a maximum of 10 meters or about 30 feet.  This may not be enough for building-wide wiring: for that, there is FC-AL with maximum cable lengths of over 30 miles (not kidding you) - but could be enough to put the arrays away in the closet.  eSATA has a maximum cable length of 1 meter (with some exceptions).
MiniSAS: a good choice?  One of the best in fact, especially on arrays with more than 2 drives.  Today's drives transfer data at over 100MB/s; an array with 4 drives has a potential throughput of over 400MB/s.  A single 3Gbs eSATA link is then rather limiting with its maximum throughput of about 300MB/s.  Take an array with 8 drives, and even SATA 6G is too slow for it.
There are other benefits to MiniSAS:
SAS-to-SATA compatibility: you can use SATA drives with SAS controllers and enclosures.  Don't try that with FC-AL and SCSI - expensive bridges are required.

Expanders can be used to increase the maximum number of connected devices to a humongous 255 per port.  While expanders aren't inexpensive, at about $600 a pop, the very possibility of connecting over 500TB of storage (with 2TB drives) to a single connection is nice.

Software transparency with SCSI: controller drivers did not need to be re-written from scratch.  After all, SAS means "Serial Attached SCSI".

Bottom line: for arrays of over 4 and especially 8 drives, Mini-SAS offers the best value, performance and security.
Related Knowledge: