A Brief Look at Ethernet Cable Construction
SOPTO Special Topic
Certificate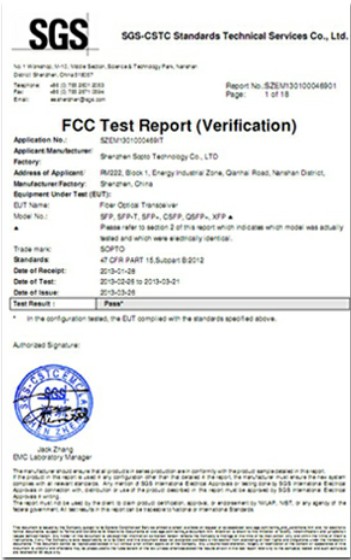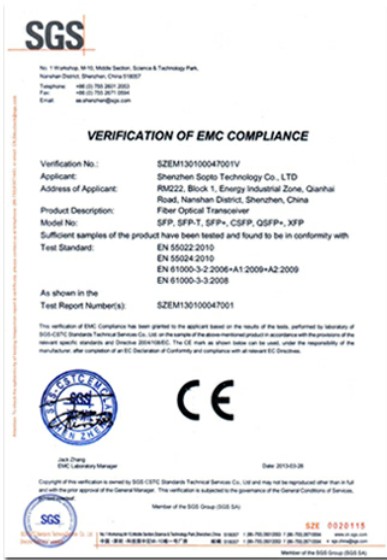 Guarantee
Except products belongs to Bargain Shop section, all products are warranted by SOPTO only to purchasers for resale or for use in business or original equipment manufacturer, against defects in workmanship or materials under normal use (consumables, normal tear and wear excluded) for one year after date of purchase from SOPTO, unless otherwise stated...
Return Policies
Defective products will be accepted for exchange, at our discretion, within 14 days from receipt. Buyer might be requested to return the defective products to SOPTO for verification or authorized service location, as SOPTO designated, shipping costs prepaid. .....
Applications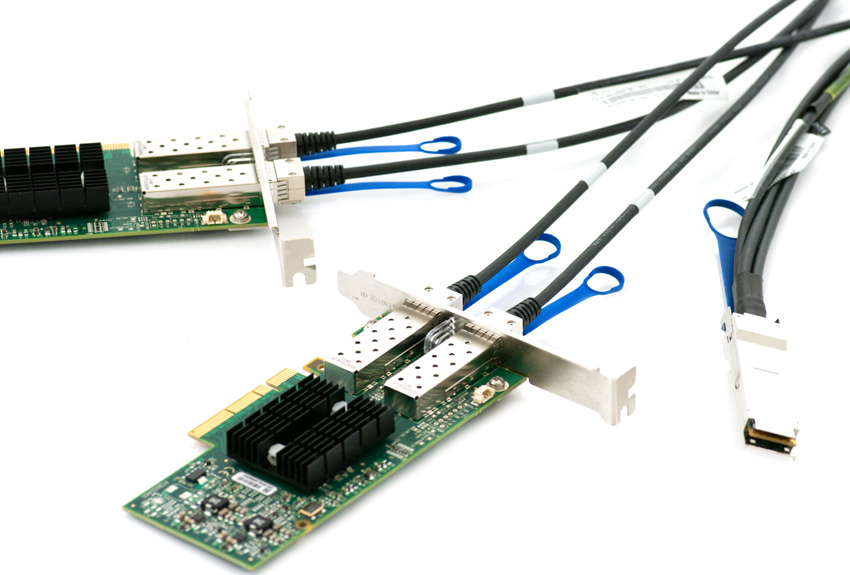 Twinax Cables are mainly used with PCI or PCI-E Card for the short distance interconnection in the server room.
Related Products
Performance Feature
Stable Transmission Speed
Reliable Transmission
Various Length Selection
Wider Operating Temperature
Good for HPC
Good for Data Center
Recommended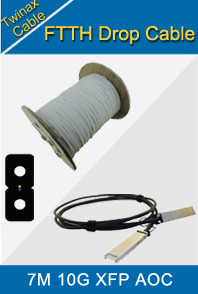 A Brief Look at Ethernet Cable Construction
There are a lot of variations of Ethernet cable out there: shielded, unshielded, 4 pair, 25 pair, etc. At its' most basic, Ethernet cable consists of 4 twisted pairs covered in an outer sheath. Some cables may include a spline or star filler to help keep the cable round. Other options include rip cords (for stripping the sheath) and drain wires. Available in both stranded and solid conductor forms, permanent wiring (the wiring inside the wall that connects a wall socket to a central patch panel) is solid core, while patch cables are typically stranded. Although it's fairly durable, never bend the cable tighter than four times the outside diameter of the cable – the cable will develop hotspots and performance will degrade.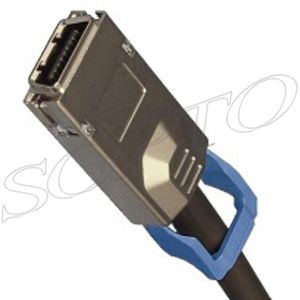 Most network cables are insulated with polyethylene or PVC, which are both halogen-based. In a fire, halogen-containing plastics release hydrogen chloride, a poisonous gas that forms hydrochloric acid when it comes in contact with water. Halogen-free cables, sometimes called low smoke zero halogen (LSZH or LSOH), do not produce a dangerous gas/acid combination or toxic smoke when exposed to flame. Low smoke zero halogen sheathing is becoming popular and, in some cases, a system requirement. Other benefits of halogen-free cable include:
Weight: LSOH is often lighter, so overall cable network weight can be reduced

Environmental Impact: The fewer toxic chemicals used in construction mean less impact downstream
Some cables are "UV-rated" or "UV-stable" meaning they can be exposed to outdoor UV radiation without significant destruction/degradation. Non-UV stable jackets, when subjected to direct sunlight and other substances, will leach out its plasticizers, often making the cable jacket feel slightly greasy.
Pin Position of a Ethernet Cable
10BASE-T and 100BASE-TX only require two pairs to operate, located on pins 1 plus 2 and pins 3 plus 6. Since 10BASE-T and 100BASE-TX need only two pairs and Cat 5/5e cable has four pairs, it is possible (but not standards compliant) to use the unused pairs (pins 4–5, 7–8) for PoE. However, 1000BASE-T requires all four pairs to operate.
Sopto supplies high quality copper cables, like SFP+ Twinax Cables, XFP to XFP Cables and so on with reasonable price for cloud storage data centers applications. For the newest quotes, please contact a Sopto representative by calling 86-755-36946668, or by sending an email to info@sopto.com. For more info, please browse our website.