Troubleshooting SFP+ Cables Problems
SOPTO Special Topic
Certificate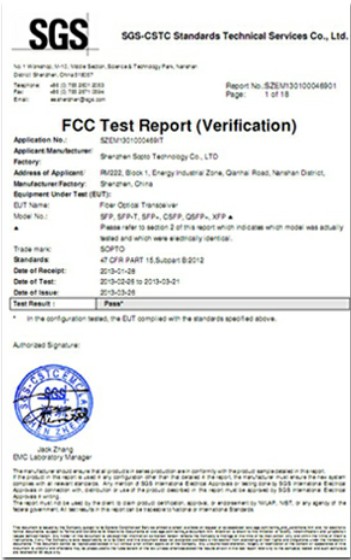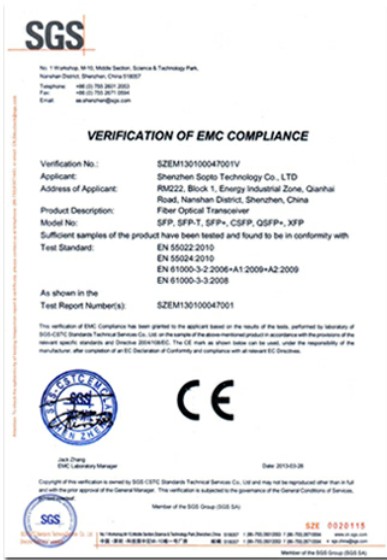 Guarantee
Except products belongs to Bargain Shop section, all products are warranted by SOPTO only to purchasers for resale or for use in business or original equipment manufacturer, against defects in workmanship or materials under normal use (consumables, normal tear and wear excluded) for one year after date of purchase from SOPTO, unless otherwise stated...
Return Policies
Defective products will be accepted for exchange, at our discretion, within 14 days from receipt. Buyer might be requested to return the defective products to SOPTO for verification or authorized service location, as SOPTO designated, shipping costs prepaid. .....
Applications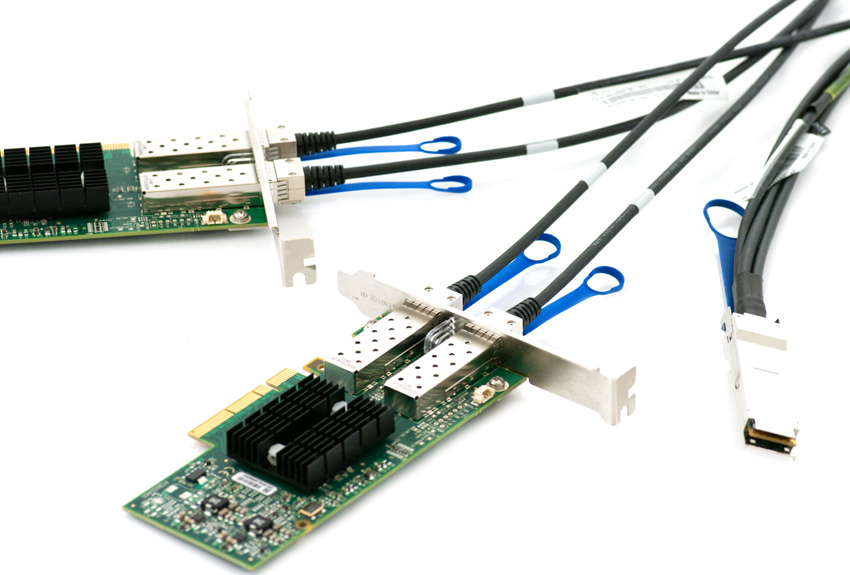 Twinax Cables are mainly used with PCI or PCI-E Card for the short distance interconnection in the server room.
Related Products
Performance Feature
Stable Transmission Speed
Reliable Transmission
Various Length Selection
Wider Operating Temperature
Good for HPC
Good for Data Center
Recommended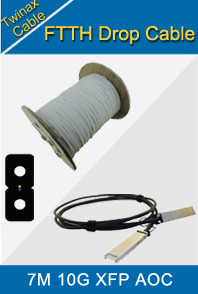 Troubleshooting SFP+ Cables Problems
SOPTO SFP+ 10 Gb/s Active and Passive Cable Assemblies are compatible with any switch or server that includes MSA compliant SFP+ ports, unless that product requires active cable assemblies or requires a proprietary code in the SFP+ DAC cable assembly.  Referring to the table on SFP+ Copper Cable Assemblies Compatibility, the known switches that will not work with Panduit SFP+ DAC cable assemblies are: Cisco Catalyst Series (These can be enabled through the command line interface (CLI)), HP (Procurve switches), and Brocade (8000 FCoE, VDX6730, and Iron series switches).  Panduit can provide a custom cable programmed for the VDX6730, please contact us for details.
There are some instances when passive SFP+ cables assemblies will not work, where the port requires an active SFP+ cable assembly.  Known CNA cards that require active SFP+ cable assemblies include: Brocade (1010/1020 CNA) and QLogic (QLE - 8xxx- SR CNA).  The EMC VNX Series Unified Storage Systems also requires active SFP+ cable assemblies.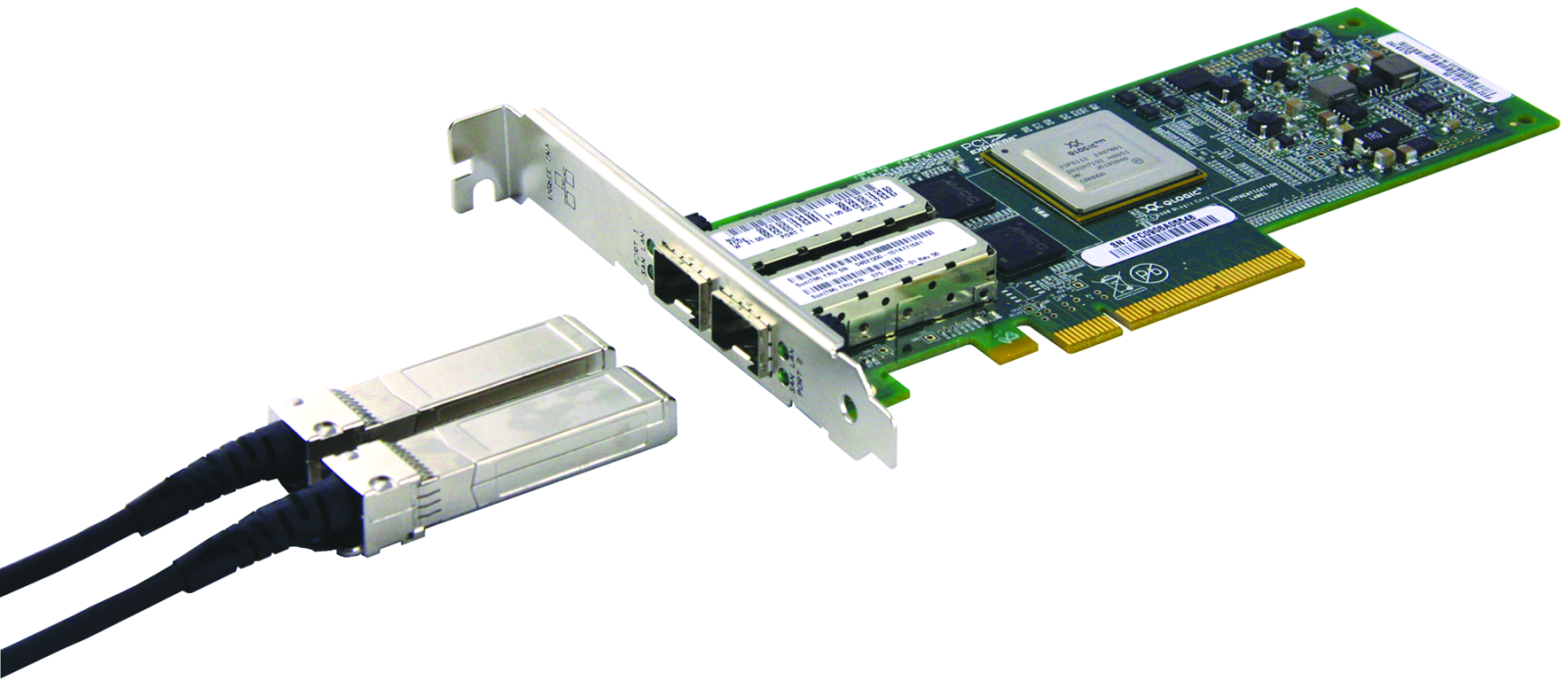 If using SFP+ DAC cable assemblies between equipment that should be open, and the link is not working, a quick check can be performed by plugging in a different SFP+ cable assembly between the same two ports.  If the link does come up, it is likely a problem with the first SFP+ cable assembly.  If the link does not come up, it is likely a problem with the configuration of the ports or incompatibility between server and switch.
Related Knowledge: